How Does Joining the A&FA Benefit Me?
As a member of the Alumni & Friends Association, you will receive many benefits including career enhancement opportunities, University and off-campus discounts, and connection to University friends. Currently, the Association offers continued library access after graduation*, discounts at the University student store*, and special invitations to University and off-campus events.*Some restrictions apply.
View our A&FA booklet (PDF, 53.0M)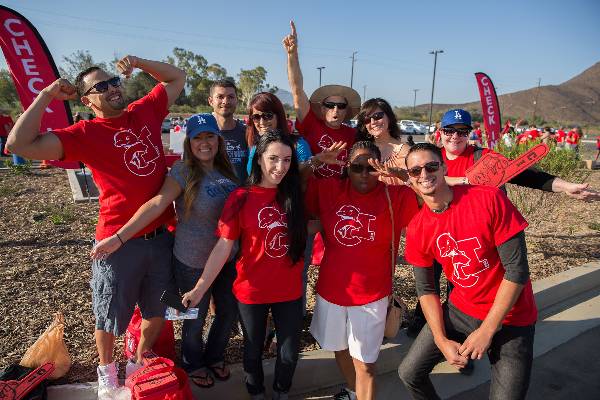 Join Us
Apply or Renew Membership Online or Contact Us
Benefits
There are 3 levels of membership: Student, Alumni & Friend. Benefits vary among the levels and are listed below:
10% off purchases at The Cove Book Store
Access to the Alumni Mentorship Program
Access to the Graduate Studies Center, your one stop resource center for all of your graduate school needs! More information.

This benefit only applies to Alumni members. Graduate students already have access to their services.

Looking to buy your first home? Check out the CI Home Rewards program!
Continued access to Broome Library 

Research databases can be accessed while in the library, not remotely. You will also be able to check out books and other media. This benefit only applies to Alumni members. Students already have access to their services.

Continued access to Career Development Services

This benefit only applies to Alumni members. Students already have access to their services.

Discounts on Mercury and/or AAA auto insurance

Simply tell your auto insurance agent that you are a CI A&FA member and they will reach out to our office to verify. Once verified, you will receive a discount! The discount you receive will be dependent on your policy in place - ask your auto insurance agent for more details.

Local deals and more with the Dolphin Discount Program
Discounts on tickets to New West Symphony events

Planning on buying tickets? Email us for the discount code to use at check out to receive 10% off tickets. If purchasing tickets for groups of 10 more, call 805-497-5837 and receive 20% with the discount code!

Discounts on theme park tickets and more through Recreation Connection

Once you sign up for an A&FA membership, email us for the discount code!

Subscription to Channel Magazine and the A&FA monthly newsletter
Volunteer opportunities through the A&FA
Staying connected to YOUR university - CI!
Alumni 411
Did you know current CI students can join the A&FA too? Student members enjoy discounts on theme park tickets, A&FA events, auto insurance & so much more!
Alumni 411