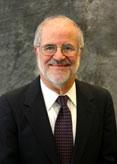 William Cordeiro
Member
William P. Cordeiro, Vice President for Academic Affairs, manages the Martin V. Smith School of Business and Economics (Smith School) at California State University Channel Islands.
He has a BS from the University of San Francisco, an MBA from University of Southern California, and a MA and PhD in Executive Management from the Peter F. Drucker Graduate School of Management at the Claremont University.
As Director of the Smith School, Dr. Cordeiro is responsible for all curricula, financial, student, faculty and staff matters in the School. As such, he is the principal liaison to the B&TP which is housed in the Smith School.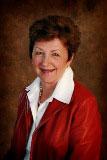 Frances Lewis
Member
Frances Lewis manages the Coldwell Banker Residential Brokerage in Westlake Village serving Ventura and Los Angeles Counties. After 12 years as a successful sales agent, Frances became a manager and over that past 1 years has built an office that is #8 in production nationally for Coldwell Banker Residential Brokerage.
Frances earned her BA at California State University Northridge and attended Pepperdine Law School. She is a member of the National Association of Realtors and California Association of Realtors and has served on the Grievance Committee and as a member and Chairman of the Professional Standards Committee for both Conejo Valley Association of Realtors and Southland Regional Association of Realtors. Frances has also served on the Board of Directors of America West Bank and The Wellness Community. She is a past President of National Charity League and served as committee chairs for Volunteer League. She is currently serving on the executive committee for the BAC.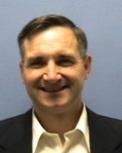 Capt. Robert Westberg
Chairman
Robert Westberg is an Executive Director of Engineering at Amgen, responsible for its Engineering Technical Authority. In this role, he oversees technical requirements and execution of engineering work in support of Amgen's physical assets, from planning and design through construction, qualification, and operations and maintenance. Before joining Amgen, he served in the United States Navy, where he held leadership positions in engineering, construction and operations of major Naval facilities. His assignments included head of facilities for a nuclear shipyard, vice commander for the Navy's facilities engineering command for the western states, commanding officer of the Navy's world-wide specialized facilities engineering service center, and chief staff officer for a 17,000 person naval base.
Mr. Westberg holds a bachelor's degree in ocean engineering from the U.S. Naval Academy, and a master of engineering degree from the University of California, Berkeley. He completed the executive program at the University of Michigan's Business School, and is a registered professional engineer.
He serves on the board of the Ventura County Economic Development Association, and is a founding member of the advisory council for the Martin V. Smith School of Business and Economics at CSU Channel Islands.