Do you have a question about your career pathway and/or graduate school, but don't have an appointment scheduled? No problem! Come by the Career Development Center during Drop-In Career Counseling and get the help you need.
Here are a few services offered during drop-in counseling:
Resume/cover letter design and critique
Job/internship search strategies
Career exploration and career research 
Graduate and professional school exploration and planning assistance
Professional networking advice
Career assessment overview
Career planning & decision-making tools
2014 Summer Schedule: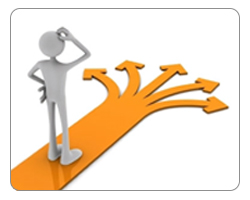 (May 27, 2014 - August 21, 2014)
Date:Every Tuesday
Time: 11:00 a.m. to 1:00 p.m.
Date:Every Thursday
Time: 2:00 p.m. to 4:00 p.m.
Services Unavailible:
May 26, 2014
June 19, 2014
June 24, 2014
July 1, 2014
July 4, 2014