Discover CI: Campus Preview Day
Discover CI was held on Saturday, April 11, 2015. If you were unable to make it to Discover CI this year, we invite you to sign up for a campus tour held Monday- Friday at 11:00 am.
---
#DiscoverCI
Check out all of the #DiscoverCI images on Instagram! Find your photos and those of your new classmates- be sure to follow @csuci for the latest CI information!
Check out past photos from Discover CI
Intent to Enroll
Over 200 new students submitted their intent to enroll at Discover CI. Welcome to the newest Dolphins! If you still need to submit your intent to enroll and deposit, log into your MyCi account today!
---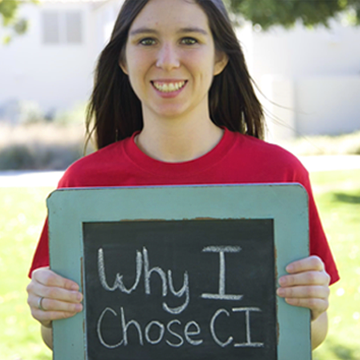 Win a $1,500 Scholarship
We had over 40 video entries for the 2015 WhyCI scholarship contest, and will be surprising the $1500 winners within the next few weeks. View all of the entries.
---
CI's official mobile app for iOS and Android devices, helps you get access to the campus directory, map, events calendar, and much more! Download now