Margaret Tiplady Burgess Courtyard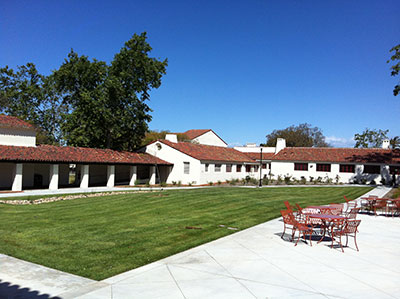 Figure 1: Margaret Tiplady Burgess Courtyard.
The Margaret Tiplady Burgess Courtyard was recently developed at CI between the Student Union Building and Bell Tower. The area used to be a small parking lot in which the asphalt and cars were creating a small heat island. This area was 100% impervious (meaning water could not pass through it) before the paving was eliminated, and is now approximately 90% pervious. Water can now be recycled by absorption through the courtyard rather than collected in drains. With time, the shade created by the growing trees will regulate the heat in the area, eliminating the heat island effect. The concrete surrounding the courtyard is light in color in order to reflect the sun's heat, adding another feature of temperature regulation to the area. Fifty percent of the plants in the courtyard are native to California and most of the plants are drought resistant, lessening the amount of water necessary for irrigation. The plants that require more water are grouped together so that the drought resistant plants will not be overwatered. All of these features of the Burgess Courtyard allow for a sustainable, pedestrian-friendly environment for students, staff, and faculty to enjoy.
Vegetation of Margaret Tiplady Burgess Courtyard
A Fragrance Courtyard (PDF, 3.9MB)