President's Scholars
Meet the President's Scholars


2012 Awardees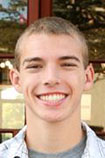 John Butzer — Major: Biology
"When I began looking into my colleges during my sophomore and junior years of high school, I knew that I was looking for a school that was both close to home and small in size. Needless to say, Channel Islands attracted my attention instantly, and after one visit; I knew that I could call this incredible school home. The small class sizes, amazing faculty, and diverse student body make this university a pleasure to attend. The fact that I was chosen as one of the President's Scholars for this year is an absolute honor, and still feels like a dream come true. As a hopeful future medical school student, I am fully confident in the ability of Channel Islands to prepare me for the rigors I face in the coming years, both academically and socially. I am aiming high and planning on making the most out of my four years here at Channel Islands. I am incredibly excited to grow alongside this university in my academic career and am proud to call myself a student of Cal State Channel Islands."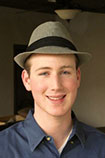 Giovanni Colitti — Major: Business
"What really captured my interest in CI was not the male to female ratio, although that too was impressive, but the gentle, caring, and genuine demeanor that seemed to characterize every representative I met. "Are they always this nice?" I remember asking myself after touring the campus and asking a few staff members and students about the school. Everyone had a big smile and a welcoming hello. That was my first impression of the school. Beyond the aesthetics, which are likewise impeccable, the aspect of Channel Island's pedagogy that intrigued me was more intrinsically than superficially based. I wanted substance. I wanted a jovial environment of like-minded, motivated people to work and grow alongside. And I got it. Building relationships at CI is easy. From the guys across the hall to your professor to President Rush, everyone here seems to have an aura of sanguinity. I cannot stress the positive CI environment enough. However, I think the atmosphere of Channel Islands works only to build the strong foundation upon which the quality of education, recreation, and stimulation blossoms and shines. CI has an extremely knowledgeable staff. Students work together. The food is great. Professors teach. The administration inspires and creates. And CI, from top to bottom, simply works. I look forward to being one of CI's newest Presidential Scholars. I look forward to joining the MVS Business Club, playing intramural basketball, and participating in poetry readings. I am incredibly happy here at Channel Islands and deeply honored to represent CI through the President's Scholars Program."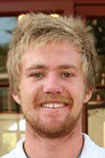 Matthew Fewel — Major: Mathematics
"CI was the first of seven colleges I visited on a trip up the California coast last summer. As I drove to the end of the entrance road and saw CI for the first time, I instantly fell in love with the calmness of the campus, its small size, the awesomeness of the surrounding foothills, and the cool Camarillo/Oxnard/Ventura area. I could immediately picture the benefits of a small school, where it's much more likely students can have great relationships with their professors and not get lost in a big crowd of students. Because I liked Channel Islands so quickly and so much on just a short first visit, I was actually a little worried as I headed to my second stop. I thought, "if every school's as great as Channel Islands, there's no way I'm going to be able to pick one!" But as I continued on my journey, I quickly realized that the other schools just weren't for me. As I did further research on CI, I was so impressed with the high honors of the Math department faculty, and the focus on STEM (Science, Technology, Engineering, Math) majors, as I plan to major in math. Needless to say, I was ecstatic when I received my acceptance letter from CI and couldn't wait to begin my freshman year. As a President's Scholar, my involvement on campus and in the community has already started. I'm helping to reactivate the Channel Islands Surf Club, which will not only allow Channel Islands students to compete in surf contests put on by the National Scholastic Surfing Association (NSSA), but will also bring the CI community together as student surfers meet, get to know each other, and put another face of Channel Islands out in the community. As a former surf instructor, I also see it as a possible place for new surfers, both students and community members, to receive instruction on how to improve their surfing."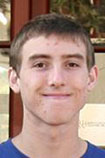 Nicholas Stern — Double Major: Computer Science & Applied Physics
"As I was getting ready to apply for colleges, my mom emailed me a list of colleges I might be interested in, among which was Channel Islands. The next day, my American Government teacher happened to ask me after class which colleges I was going to apply to. I had not made any definitive choices myself yet, so I recited my mother's recommendations verbatim. Once I said Channel Islands, his face lit up and in his usual dry wit he said "Channel Islands? You should look up the history of that one. It would be perfect for you!" After finding out that it had been a mental institution and laughing at the jab of my teacher, this experience sparked a great interest in this school that was actually just as "perfect for me" as my history teacher had joked. The more I researched about it, the more I fell in love with the school. I had to visit it. I had been to college campuses before, but they always seemed so busy and distant from anything I would have considered an academic setting, but when I arrived here the first time, I was honestly amazed. The beautiful setting, the pristine landscaping, the Spanish architecture, this was distant only in that it seemed a utopian dream. Every time since then my mom and I have played a game where we count the pieces of trash we see on the grass on our lengthy walks around campus. Typically, neither of us can find even one bit of trash. I think we celebrated upon finding trash once, but it turned out to be a leaf. I thought that somewhere with such pristine design could not possibly have any money left for good teachers or student services, but I have never heard of a college so student-friendly, with so many opportunities, or with such a great faculty. This school is honestly too good to be true, and I could not be happier if I went to any college in the country. They say it's a private school at public school price, but I invite any private school to try and compare itself to us. I assure you CI will be victorious. I could not be more grateful for this opportunity to be here as a President Scholar, I assure everyone it will not be wasted on me."
2011 Awardee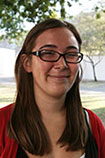 Taylor Moore — Major: Liberal Studies
"I first realized that I wanted to further my education at California State University Channel Islands in the eighth grade. I was young; moreover, that simple dream motivated me throughout the rest of my academic career to do my best. I have to say that I did have to work hard to get to the position I am in today, but it was worth every missed party and Friday night study session. I am a CSU Channel Islands President's Scholar. I had to write it just once due to the novelty of it; I still simply can't believe that this is my new title and I am worthy of such a magnificent opportunity. I get to attend CI with its inspiring staff and friendly student body free of the burden of tuition. I am so thankful for this opportunity; thus, I am going to try my hardest to make my new CI family proud. I also hope to help my peers along their journey and guide others to the university path. At the end of my university road, I would like to shake President Rush's hand at the commencement ceremony and know that again I did my best and my best was good enough. I am confident that this wish is going to become reality due to the amazing opportunities the President's Scholars Program has and is bound to open up for me."
2010 Awardees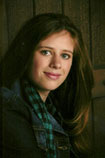 Jillian Glassett — Major: Applied Physics
"I found out about CI from a college fair in San Diego at the end of my sophomore year in high school. It attracted my attention instantly, and it quickly became my first choice school the more I looked into it. What especially attracted me was the Applied Physics program. It seems to fit with what I want to go in my future career. What pulled me to CI more was the feeling of home and community from the school each time I visited it. I knew this school was perfect for me. The Presidential Scholarship seems to be an opportunity to not only help aid students financially, but also help students achieve more out of their experience at Channel Islands. Going through the interview process for the Presidential Scholarship and getting the call from President Rush still feels like a dream that I never want to wake from. It is a great honor to me already. I cannot wait to become a part of this amazing community."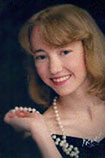 Aline LaTurner — Major: Biology
"CI and its President's Scholars program has allowed me to fulfill my lifelong dream to learn and teach anything and everything about the world around us. However, CI and this program would not be complete without its caring staff dedicated to student success and the hands-on programs that allow eager students to interact with the world on a deeply profound level. Fortunately, it has all this, all set on a beautiful campus AND a five minutes drive from the Pacific Ocean. I have already met many delightfully kind and upbeat people on my adventures as a CI student, and I plan to make my pathway here to graduate school and my adulthood as an explorer of many fields a fantastic one. Good thing CI already makes it so easy to indeed have a great one!"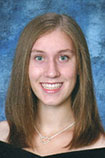 Sundee Olson — Major: Biology
"Most people were shocked to hear that I had only applied to one college. In all likelihood, this was one of the best decisions I have made in my entire life. From the moment I stepped onto Channel Islands soil, I knew that this was going to be my home for the next four years. I couldn't help but smile at the thought of becoming part of their close-knit community. I was ecstatic when I received the news that I had been accepted into the President's Scholars Program. I truly feel as though the faculty and staff sincerely care about the success of each and every student. As a biology major, I cannot wait to begin this new and exciting chapter in my life!"