CSU Police & Parking Services K9 Unit
The CSU Police & Parking Services  K9 program was established in 1999 with the deployment of 2 German Shepard's, Lucky and Juno. In 2003 as these K9's were retired the department added 2 more German Shepard's, Kevin and Frida. Kevin was a drug detection K9 and Frida was a explosive detection K9. Frida and her handler Corporal Tom Finnerty received many awards at several K9 events. They conducted special assignments with other CSU campuses as well as  the U.S. Secret Service, Department of Home Land Security and the Ventura County Sheriff's Department. Frida was retired in the fall of 2008 and Kevin was retired in the spring of 2007.
A new generation of K9's are now on duty. Our first is "Hero" who has been assigned to Officer Dan Borgstrom. Hero is a drug detection K9 and will be used on regular patrol's as well as special events. Hero is a 2 year old German Shepard with a real "nose" for police work.  As the University continues to grow more police K9's will be added to the program. Officer Borgstrom and Hero are available for presentations and special events . Please contact police@csuci.edu for more detail.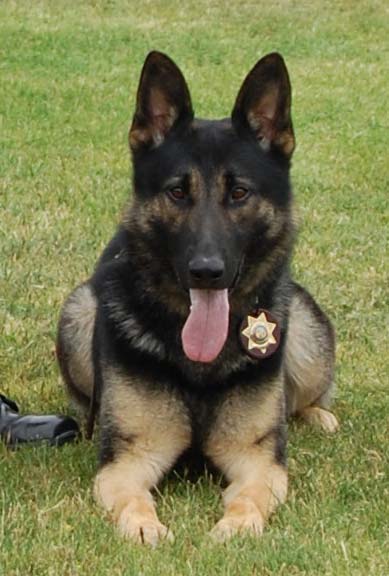 Hero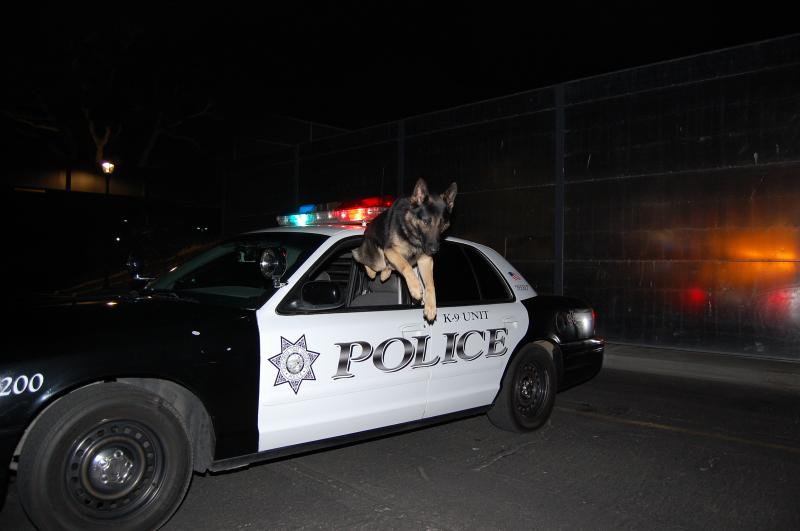 Hero in action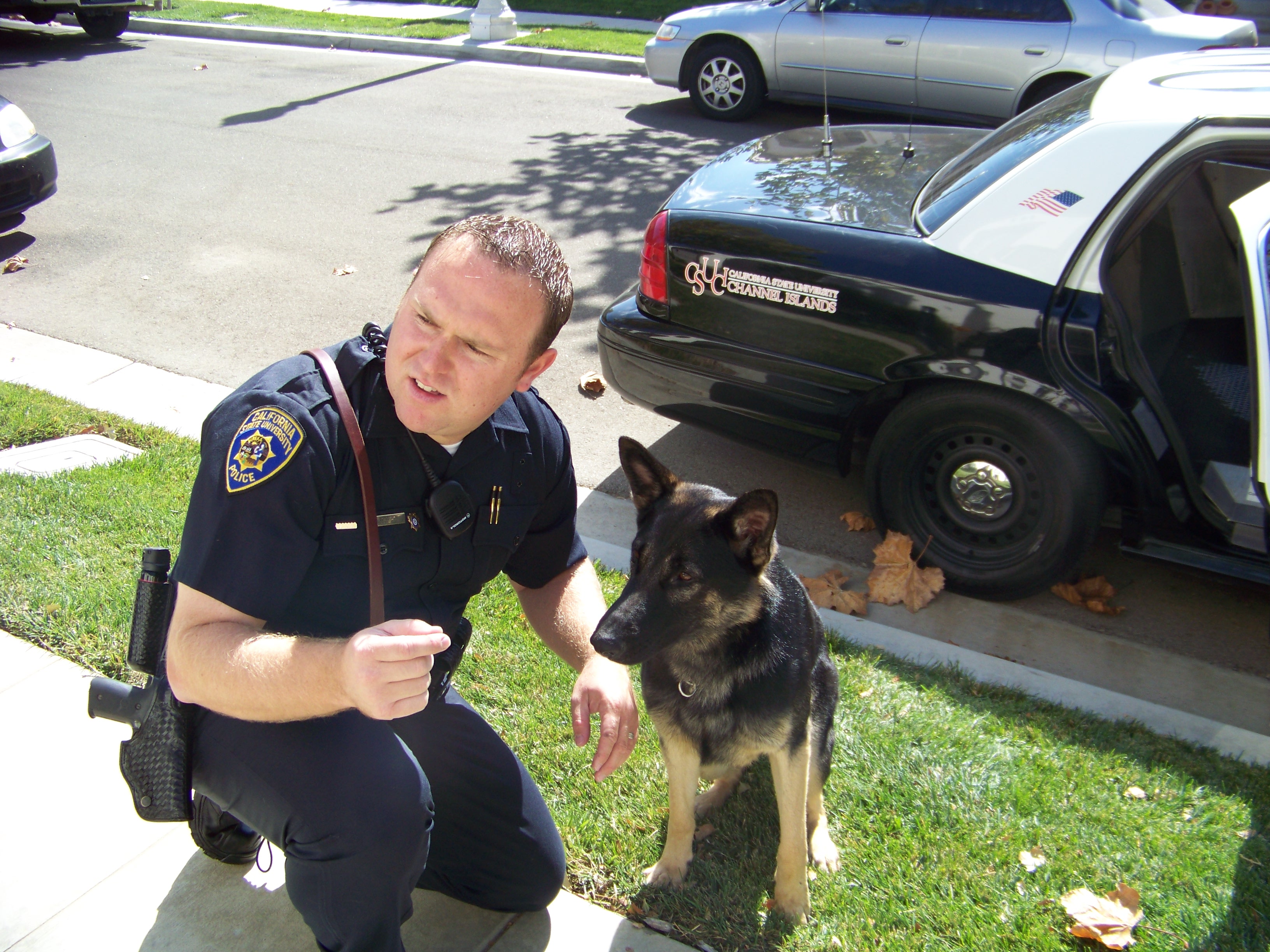 Officer Borgstrom & K9 Hero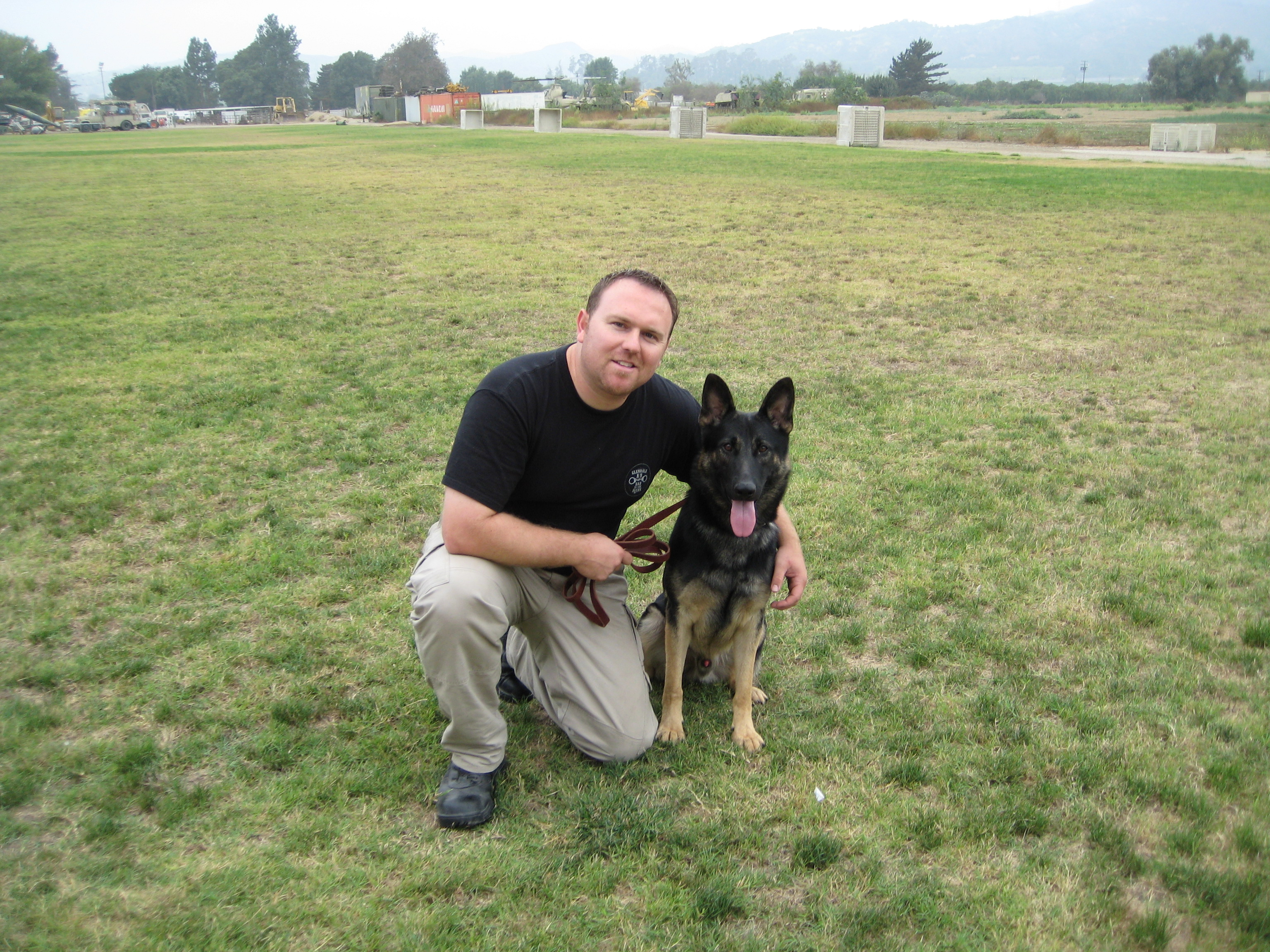 Officer Borgstrom & K9 Hero Training Day