Interested in joining the team?

Links
At the CIBC we are committed to making high quality boating education accessible to the community.  Every year, the CIBC hires seasonal student assistant for our programs. The CIBC team is customer service centered, enthusiastic, energetic and diverse. All of our seasonal student assistants are looking to enhance their educational experience. This allows our student assistants the opportunity to have an interdisciplinary experience not associated with their respective major.  Many students bring their own experience, expertise and individual personality to the program, but all are united by a shared passion for boating education and safety, as well as a commitment to enhancing the experiences of the individuals participating in the many programs at the CIBC.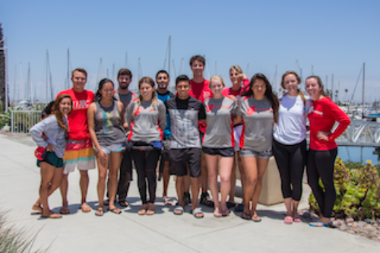 Summer Camp 2016 Student Assistants
---
If you are interested in applying for any of these positions please follow the link below to be directed to Career Development Services.  Apply for CIBC jobs.  
If you have any questions about the the positions at the CIBC.  Please contact Joshua Wade at 805-437-3212 or at joshua.wade@csuci.edu