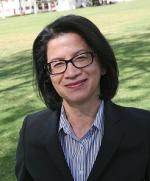 Ysabel Trinidad, Vice President for Business & Financial Affairs
Ysabel joined CI in December, 2011. She previously served as Vice Chancellor for Administrative Services at University of Washington Tacoma, and prior to that spent 12 years at University of Texas at San Antonio. She holds a BS, Magna Cum Laude, in Business Administration from CSU, Fresno and a MBA from St. Mary's University, San Antonio.
Contact
Pamela Abbott-Mouchou
Organizational Effectiveness Officer
---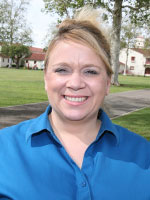 Missy Jarnagin, Associate Vice President for Financial Services
Missy joined CI in 2003. Previously she worked at Oregon Graduate Institute of Science and Technology. Missy also serves as the Treasurer for Associated Students, Inc. She holds a BS in Business Administration from Portland State University, with an emphasis in management.
Contact
Teresa Montoya-Morua
Admin Support Assistant
(805) 437-3514
---
Erik Blaine, Associate Vice President for Administrative Services
Erik oversees the Conference and Events Office, Procurement and Logistical Services, Shared Services, University Glen Corporation and CSU Channel Islands Site Authority. Erik received his BS in Business Administration and a MS in Educational Leadership and Policy Studies from CSU Northridge, and holds a Doctorate in Organizational Leadership and Policy from Pepperdine University.
---
Anna Pavin, Associate Vice President for Human Resources Programs
Anna started her career at CI in 1998, when she acted as liaison to the Chancellor's Office. Anna also serves on the President's Commission on Diversity, Equity and Human Relations. Anna received her bachelor's degree from CSU Northridge.
Contact
Ria Fidler
Confidential HR Assistant
(805) 437-8457
---
---
---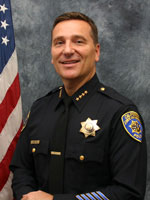 John Reid, Chief of Police & Director of Public Safety
John has served at CSU Channel Islands since August of 2006. He is a graduate of the 202nd session of the FBI National Academy in Quantico, VA and was formerly Chief of Police at the University of Wisconsin—Whitewater. Chief Reid holds a Master's Degree in Criminal Justice from the University of Cincinnati.
Contact
Briana Linares
Admin Support Coordinator
(805) 437-3547
---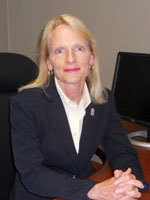 Caroline Doll, Director of Special Projects for Business & Financial Affairs
Caroline joined CI in the fall of 1998. Prior to holding her current position, she was the Executive Director of University Glen. She received a BS in Biology from UC Irvine and a MBA from CI's MVS School of Business. She is currently pursuing a law degree from the Ventura College of Law.
Contact
Caroline Doll
Director of Special Projects
(806) 437-3232
---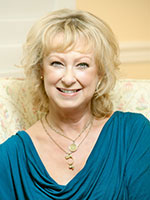 Pamela Abbott-Mouchou, Organizational Effectiveness Officer for Business & Financial Affairs
Prior to joining CI in January, 2009, Pamela was Director of Support Services for Mark Twain St. Joseph's Hospital. Pamela earned a BA in Business Management from Saint Mary's College of California, and holds a Master's degree in Leadership, also from Saint Mary's.
Contact
Pamela Abbott-Mouchou
Organizational Effectiveness Officer