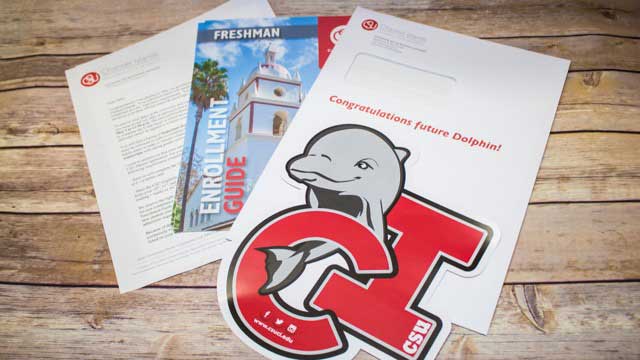 CSU Channel Islands (CI) received another record year of applications. Over 15,000 applications were submitted for the fall 2017 term during the months of October 1st- November 30th. This is an increase of over 4% from last fall. The first round of admission offers were sent in November and will continually be sent over the next month. To date, CI has admitted over 8,000 students and estimates we will enroll over 2,100 new students for the fall term.
Admitted students should check their mail for a "Congratulations and Welcome" package. It includes information on their next steps to accepting admission to CI as well as information on Financial Aid and Living Learning opportunities.
Students who have not received their admission status should check their myCI account for items requesting to be submitted.
The next step for newly admitted students will be to submit their intent to enroll by the May 1st deadline. Students can find more information at: http://go.csuci.edu/Admitted.
Admitted students will be invited to Admitted Dolphin Day which will be held on April 8 or 22, depending on their major. Postcard invitations for Admitted Dolphin Day will be mailed in early February.
Students are also encouraged to come for a campus visit. Tours are offered Monday-Friday at 11:30 a.m. Visit Campus Tours for more information.
Congratulations to all #FutureDolphins!