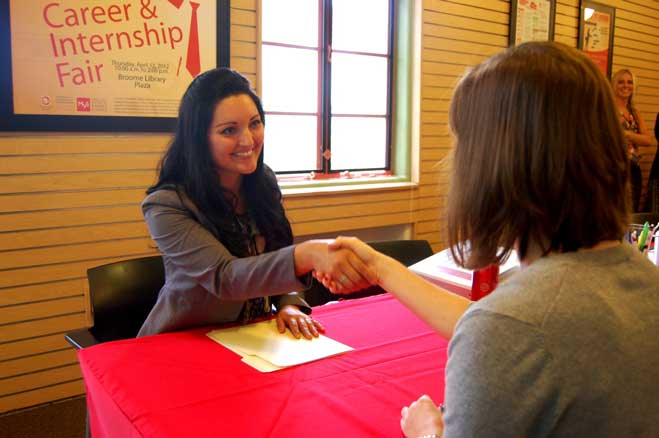 Participating in an employer interview is an excellent way to practice your interview skills and receive feedback and recommendations on how to make a stellar first impression. Visit Dolphin CareerLink to reserve a spot for a 30-minute practice interview with a local business professional.
Date: Thursday, October 19, 2017
Time: 2:30-4:30 p.m.
Location: Career Development Center, Bell Tower 1548
Fall 2017 Participating Employers:
Cynthia Magana, Recruiter, Clinicas Del Camino Real Inc.
Irma Linda Hersel, Talent Acquisition-Recruitment Manager, Clinicas Del Camino Real Inc.
Kevin Chirino, Human Resource Specialist, Ross Stores, Inc.
Juan Martin, Branch Manager and Executive Recruiter, AppleOne Employment Services

RSVP via Dolphin CareerLink through your myCI portal. To prepare for an employer interview, review the Interview Handbook (PDF, 666KB)
For more information or to RSVP outside of Dolphin CareerLink, please contact Raquel De Los Santos at raquel.delossantos@csuci.edu or via telephone (805) 437-8493.