CSUCI offeres study in Denmark through the CSU International Programs, a state-wide program exclusively for the CSU System.

Host University
click here to visit Host University
Denmark's International Study Program (DIS), an affiliate of the University of Copenhagen.
Majors Offered
For a list of Majors offered, please visit the CSU International Programs Majors listing at http://calstate.edu/ip/programs/majors.shtml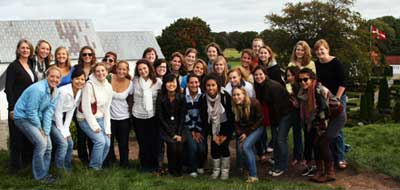 Requirements
2.75 GPA
Students must be willing to study Danish and to make the cultural adjustments necessary to live in Copenhagen.
Completion of all lower division requirements in your major
Completion of 60 or more units of courses
For more detailed information on the program in Denmark, visit the CSU International Programs website at http://www.calstate.edu/ip/.