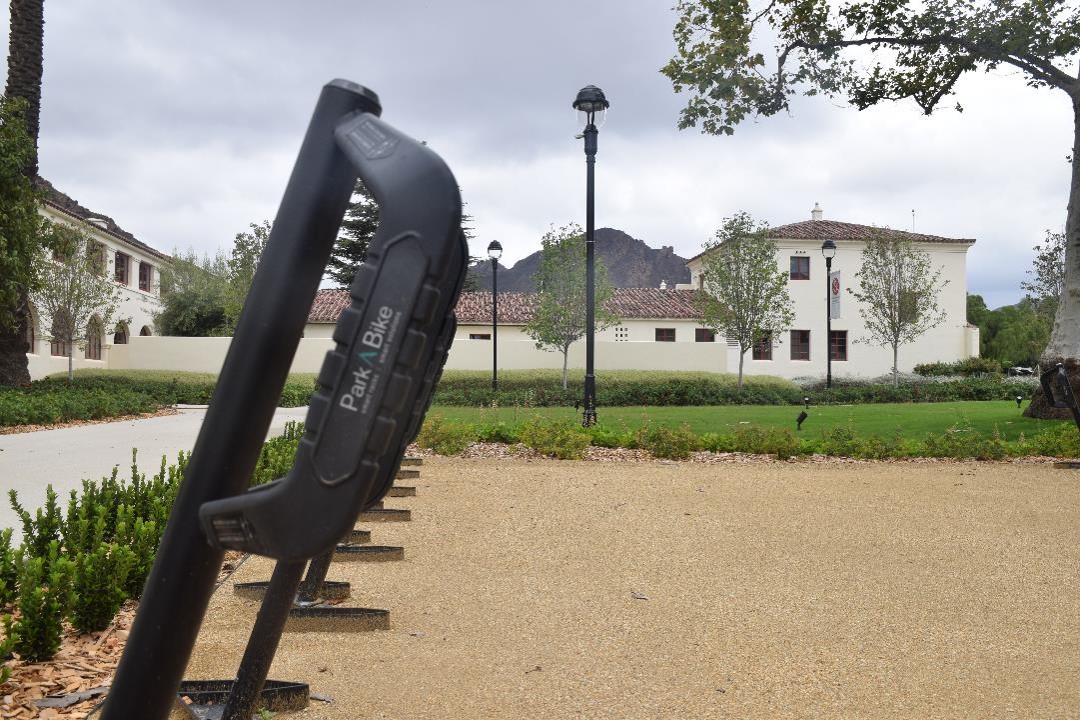 CSU Channel Islands, under the leadership of Department of Facilities Services (FS), has pursued campus energy conservation since Sustainability efforts were made a priority at the beginning of the 2008/09 academic year. This program has yielded great results since its launch. As the campus continues to grow with students and buildings, our energy demands will also increase. Because our campus is growing, electricity consumption and overal energy use are measured on a kilowatt-hour (kWh) per Full Time Equivalent Student (FTES) basis.
Figure 1: This graph shows CSU Channel Island's current electricity usage in kWh compared to the usage during the Baseline (2008-10 average), normalized by Full Time Equivalent Students (FTES).
Figure 2: This graph shows how much energy in British Thermal Units (BTU) Channel Islands used in the 2016-17 Fiscal Year broken down by the months and normalized by FTES. On campus, we utilize natural gas, steam, and electricity so we use BTU for an equivalent unit for all three types of energy. 
Energy Conservation Tips:
Use ceiling fans to cool off for less. Ceiling fans use no more electricity than a standard light bulb. However, be sure to turn fans off when you leave — they only cool people, not rooms.
Use the right bulb. Make sure you're using the appropriate CFL bulb for your light fixture – they come in various sizes and types for different lighting needs.
Use CFL light bulbs rather than halogen light bulbs, which can get hot enough to be a fire hazard. CFLs use less energy and don't get as hot.
Use motion-detector lights for all your outdoor lighting – they're convenient and efficient.
Energy conservation projects that are in progress or have been recently completed:
Figure 3: Sierra Hall: The newest and most efficient science building on campus was opened in Fall 2015. 
Conducting lighting surveys campus-wide that help to implement electricity conservation plans.
Installed LED Lights in North Parking Lot; exploring feasibility of implementing LED's campus-wide in the future.
Conducting a temperature survey campus-wide; assessing whether room temperatures are within the prescribed band; and calibrating thermostats for optimal energy performance.
Performing EPA Energy Star bench-marking studies and adding more Energy Star appliances.
Conducting LEED-EBOM analysis on buildings campus-wide.
Designing and developing a "low cost" solar retrofit system for current parking lot lights on campus.
Exploring the feasibility of LED Lighting in Aliso Hall.
Converted Bell Tower's HVAC system to a more efficient VAV. 
Watt Cafe
As interest and commitment to sustainability grew within the campus community, CI developed an Energy Dashboard powered through WattCafé in July 2011. This technology provides real time information on how much energy is being used at each building on campus at any given time. At the CI Energy Dashboard, you can see how much energy our campus is using.