So, what can you do? There are many current and upcoming sustainability projects at CSUCI that require a campus-wide commitment in order to accomplish. Many of these projects begin in the Department of Facilities Services (FS). If you would like to participate in innovative projects that will aid CI in spearheading the trail toward social, economic, and environmental sustainability, then we have the resources for you. Take advantage of these opportunities to gain real-world insight and experience in the field of sustainability.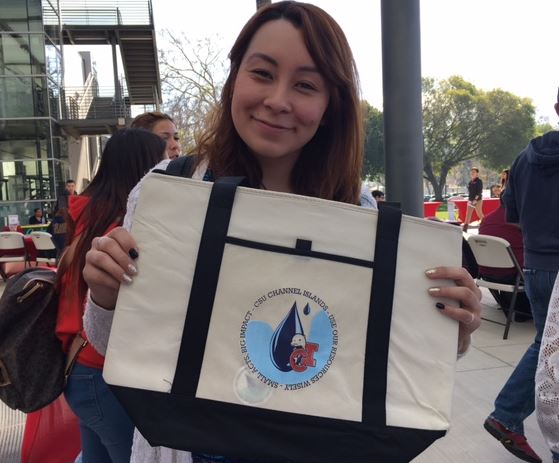 Figure 1: Student won a reusable tote bag during the "What's On Your plate?" challenge at the Spring 2017 Involvement Fair

A list of service-learning courses available at CI can be found here: 
Service Learning
 An assortment of typical plants found on our beautiful campus. 
 Santa Rosa Island Shore.
Get involved in environmental scientific research and stay at the research station on Santa Rosa Island! 
There are opportunities through the Santa Rosa Island Research Committee as well as contacting Santa Rosa Island directly through their Facebook page.
We have projects in the areas of energy conservation, waste minimization, water conservation, and landscaping. For more information on how you can contribute to CI's sustainability efforts beyond the classroom, contact us:
Coleen Barsley
Sustainability & Operations Analyst for Department of Facilities Services
California State University Channel Islands
Email: coleen.barsley@csuci.edu, SustainableCI@csuci.edu
Phone: (805)437-3507
Located in Ironwood Hall