What is #INSIGHTCI?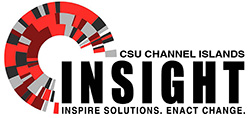 #INSIGHTCI is a student-community activism conference connecting the campus with community leaders focusing on social justice and meaningful change in society's systems.  Attendees will have the chance to build networks of support beyond CSUCI with local organizations, including the ACLU, the Los Angeles LGBT Center, MICOP and CAUSE, after learning from the presenters' experiences in activism firsthand during breakout sessions. Check out the full schedule of presenters below. Attendees will leave with tools to be able to better organize around and implement their own goals for action.
When and where?
April 21, 2017
10 a.m. - 5 p.m.
Broome Plaza and Broome Library
How Much Does it Cost?
Nothing. The conference is free for all attendees.
Are Meals Provided?
Yes. Lunch and dinner will be provided. But to ensure you have a meal available, we encourage you to register ahead of time.
---
Keynote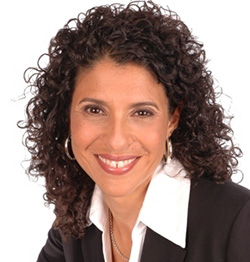 The conference's keynote speaker will be Nanci Luna Jiménez, who will lead our campus on a journey in finding, naming and understanding systematic oppressions and how they impact students as well as ourselves.  Nanci will help us explore the importance of listening and emotional healing, inviting us to embrace a greater willingness to risk vulnerability as leaders, supporting students and ourselves as we build relationships and renew our commitment to creating a more just world. 
---
Schedule
| | |
| --- | --- |
| 9:30-10:00am | Attendee Check-In |
| 10-10:15am | Welcome |
| 10:15-11:15am | |
| 11:15-12:00pm | |
| 12:00-1:30pm | Lunch & Interfaith Panel |
| 1:30-2:15pm | |
| 2:15-2:30pm | Break |
| 2:30-3:15pm | |
| 3:15-4:00pm | Closing/Call to Action |
| 4:00-4:45pm | Dinner |
Breakout Sessions
Location

Topic & Presenter

                                        

BRO 2330 (50)           

Corporation as Social Business or Enterprise: One Way to Turn Your Activism into Your Work

Nanci Luna Jimenez

 

BRO 2335 (50)

Education Equity in Oxnard, CA

Future Leaders of America

 

BRO 1720 (50)

Equity for Women & Girls

AAUW

 

BRO 1750 (35)

Serving those who have served us!

Ventura County Military Collaborative

 

BRO 2490

Community Organizing as a Catalyst for Social Change

MICOP
Location

Topic & Presenter

                                                               

BRO 2330 (50)                                    

Standing up for social justice: Where can your passion take you?

Social Justice Fund

 

BRO 2335 (50)

Restoring "We The People": How Common Cause Is Fighting to Revive Democracy

Common Cause

 

BRO 1720 (50)

How to Organize People Power and Win

CAUSE

 

BRO 1750 (35)

Social Justice Issues, the CSU, and YOU

CSUCI Student Government

 

BRO 2490

A History of the California State University, Northridge (CSUN) Deaf Studies Department: Achievements, Struggles, and Challenges: 1983-2017

CSUN Deaf Studies
Location

Topic & Presenter

 

BRO 2330 (50)

ACLU

 

BRO 2335 (50)

Organizing in the Streets and Halls of Congress

Erika Landa - I.D.E.A.S at CSUCI

 

BRO 1720 (50)

From Harvest to Home: Farm Worker Housing Advocacy

House Farmworkers!

 

BRO 1750 (35)

LA LGBT Center

 

BRO 2490

Making Social Change with Stats: Storytelling in the age of Big Data

Dr. Bob Ngo, CSUCI IRPE
Interfaith Panel
Social activism is ultimately informed by the morals of its participants. Often, those morals are shaped by participants' identities rooted in their past experiences and/or current associations with faith-based communities. Historically, faith communities have always been on the forefront of social activism in a variety of contexts. This panel will feature six religious and social activist leaders from the Central Coast. They will discuss how their own spirituality and experiences in social activism intersect and describe strategies that build on their faith and allow for collaboration across religious lines.
Location: Broome Plaza
Panelists:
Paul Schmeer, Organizer and Co-founder of the Humanist Community of Ventura County
Rev. Allysa De Wolf, Lead Minister First Congregational Church of Santa Barbara
Rabbi Mike Lotker; Rabbi Emeritus of Temple Ner Ami in Camarillo & Community Rabbi for the Jewish Federation of Ventura County      
Tim Helton, founding member of the Ventura County Interfaith Community
Reverend Betty Stapleford – affiliate community minster for social justice​, Universalist Unitarian Church of Santa Paula 
Dr. Janice Daurio, Adjunct Professor of Philosophy, St. John's Seminary, Camarillo
Facilitator: Julia "Jules" Balén, PhD, Professor, English and Freedom & Justice Studies​ CSU Channel Islands.