Join us for a week of global engagement!
Jump in and explore our Virtual Cultures and Countries Fair to honor the people and places that share our planet. Take a Buzzfeed quiz to test your knowledge about Australia, witness a traditional Flamenco dance in Spain, practice the 50 most common Xhosa phrases in South Africa, take a (YouTube) spin on an ATV in the Red Sand Dunes of Saudi Arabia, or learn to how to make Kimchi Fried Rice. 
Click here (or on the image below) to start your adventure! For an accessible PDF of the the country links, click here (PDF, 204KB)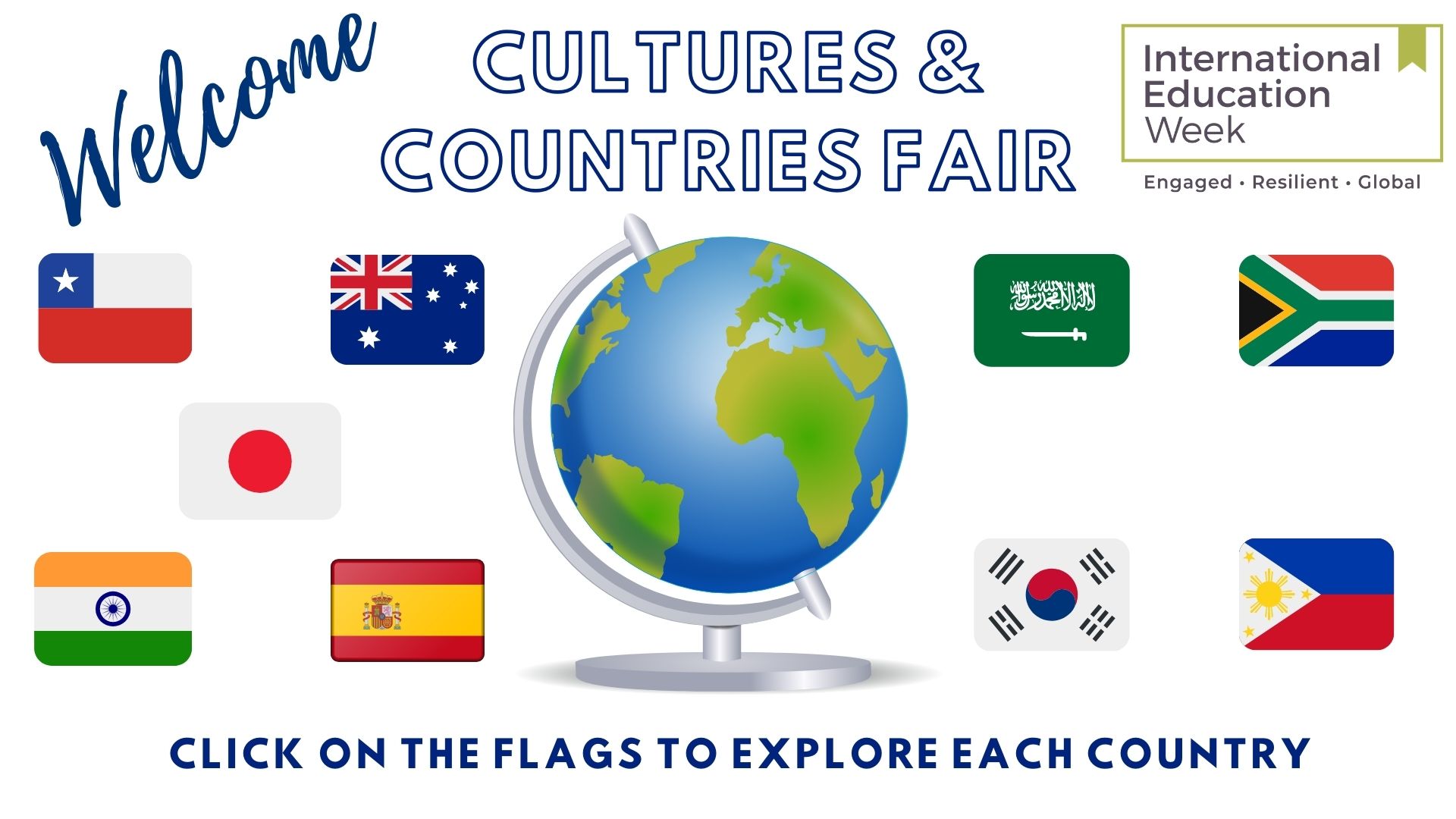 Drop into this week's Global Workshops to learn how you, too, can make your overseas dreams a reality.
Monday, Nov. 16, 5:00 - 5:30 pm
Tuesday, Nov. 17, 4:00 - 4:30 pm
Wednesday, Nov. 18, 4:30 - 5:30 pm
Thursday, Nov. 19, 5:00 - 6:00 pm