Vanesa Gingold and George Sanders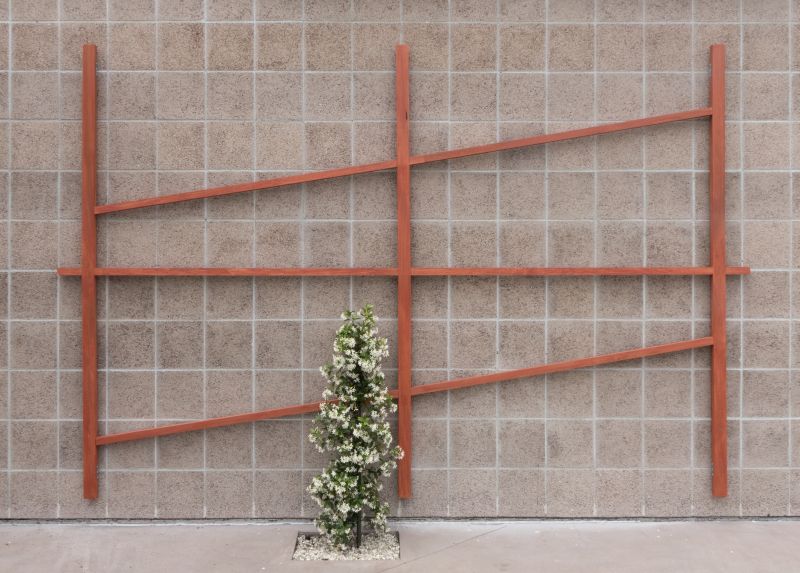 Camarillo, Calif., Aug. 24, 2016 — Artists Vanesa Gingold and George Sanders are never quite finished with their work.
The two recent Master of Fine Arts graduates from UC Santa Barbara specialize in sculpture that evolves with no set direction other than the artists' intuition.
"I feel like George and I both are always probing the space that's never quite defined ahead of time," Gingold, 31, said. "Part of making this work is going to that vulnerable place where you're not quite sure how it's going to turn out. I find that's the most exciting place to be working from for me."
Work by Gingold and Sanders will be on display in CSU Channel Islands (CI)'s Napa Gallery from Sept. 6 through Sept. 22 in an exhibit titled "Tying Loose Ends."
The reception will be Thursday, Sept. 8 from 6 to 8 p.m. in the Napa Gallery on the CI campus at One University Drive in Camarillo.
"Both of our practices are different in a lot of ways, but the main thing we share is a fascination and passion for the process and experimentation and learning as we go," Sanders said.
Gingold, who now lives in San Francisco, works with a type of fibrous paper called "abaca," which she soaks, beats, then stretches over forms made with bamboo, wood, resin, glue and other more rigid materials.
"The process takes a lot of time. I beat the pulp for three hours," she said. "The longer the pulp is beaten, the more translucent it becomes. It shrinks more tightly around forms."
Gingold suspends her work from the ceiling to give the sculptures movement.
Sanders, 28, likes to take ordinary support structures, such as magazine holders, cup hooks, frames and other common scaffolding, then turns these everyday objects into fine art.
"I start with a basic form that already exists, like a drying rack," Sanders said. "Something architectural or industrial, and I riff off of that."
# # #
About California State University Channel Islands
CSU Channel Islands (CI) is the only four-year, public university in Ventura County and is known for its interdisciplinary, multicultural and international perspectives, and its emphasis on experiential and service learning. CI's strong academic programs focus on business, sciences, liberal studies, teaching credentials, and innovative master's degrees. Students benefit from individual attention, up-to-date technology, and classroom instruction augmented by outstanding faculty research. CI has been designated by the U.S. Department of Education as a Hispanic-Serving Institution and is committed to serving students of all backgrounds from the region and beyond. Connect with and learn more by visiting CI's Social Media.