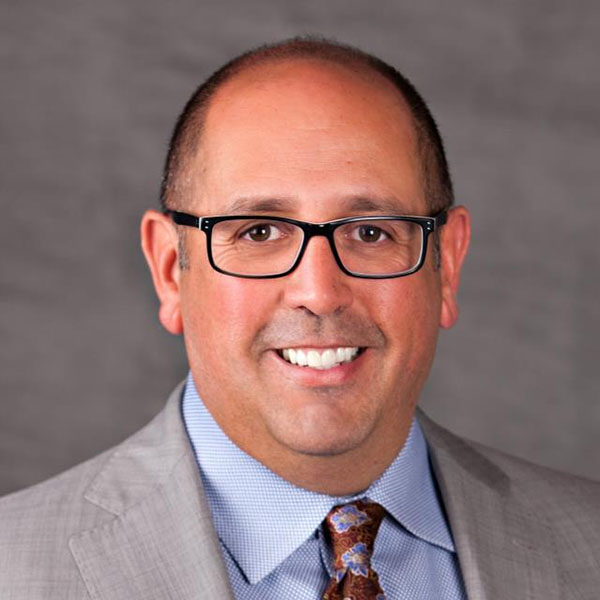 July 3, 2019 — Two prominent executives who were born and raised in Ventura County are the new co-chairs for the CSU Channel Islands (CSUCI) Planned Giving Advisory Council (PGAC).
Westlake Village financial advisor Louie Valdez and Ventura/Santa Barbara insurance and financial advisor Jonathan Johnen recently began co-chairing the board, which is dedicated to promoting and encouraging legacy gifts to the University as a way to support CSUCI students and deepen the University's impact on the region in perpetuity. 
Valdez, who is Managing Director of Investments at Wells Fargo Advisors in Westlake Village, was born and raised in Thousand Oaks. Johnen, who is a partner and co-owner of Farr Johnen & Associates in Ventura and Santa Barbara, was born and raised in Camarillo.
"We are so fortunate to welcome Louie and Jonathan as co-chairs of our PGAC," said Director of Planned & Major Gifts Grace Robinson. "Because both were supported at critical times in their own educational journeys, they know the importance of securing a legacy for our students."
Both from humble beginnings, they share a passion for higher education, especially for those who might not have ever considered getting a college degree. And both are strong believers in the power of youth mentoring, a cornerstone at CSUCI.
"I'm a strong supporter of public education," said Valdez, who met his wife, Tina, while attending CSU Northridge. "My wife and I were both first generation college students and my wife works in public education today. The affordability and practicality of public education is very important. It's been a huge blessing for us."
"Education is important to me. That's the crux of it all. To make sure young people have access to education and a good education at that," Johnen said. "To give them a springboard into their lives."
Both Valdez and Johnen applaud CSUCI's emphasis on peer-to-peer mentoring because they have benefited from mentoring they received at critical times in their lives.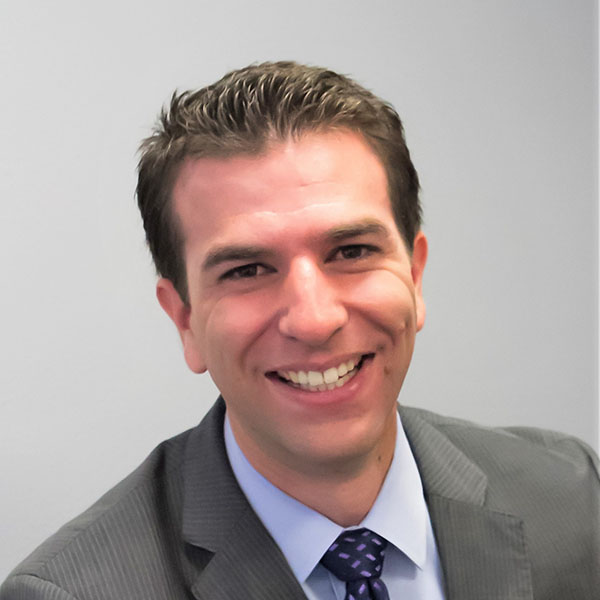 Johnen was 14 years old when his parents left for San Jose after his father got a promotion. Johnen and his older sister and brother, ages 17 and 19 respectively, stayed in Camarillo to finish school. Their parents then relocated to Singapore, and when Johnen was 19, his mother had a fatal recurrence of breast cancer that first appeared when Johnen was in grade school.
With his mother gone and his father unavailable, Johnen said the people who surrounded and mentored him and his siblings made all the difference.
"When I got into college, that was when everything changed," Johnen said. "Fortunately, I had help. It was the family of my best friend when I was growing up, and they now consider me one of their own. Had it not been for them, I may have never graduated college, nor be in the position I am today."
In college, Johnen qualified for financial aid, and worked full time to fill in the financial gaps. He attended an accelerated program at University of California, Santa Barbara and graduated in a year and a half.
"Right before I graduated, the mom of my 'adopted' family said 'why don't you go interview some business owners?'" Johnen said. "I actually interviewed the man who is now my current business partner. Just that small tip alone had a huge impact on my life."
To this day, Johnen tells other students to get out and talk to any business owners where they foresee an opportunity because you never know what the future has in store.
Valdez learned civic responsibility and the success that comes from hard work when his family opened a restaurant on Thousand Oaks Blvd. called "Casita Valdez."
"It was a great place to be raised. I saw the success my parents had," he said. "I remember spending time with my pops. He would tend bar and offer 'social lubrication' while I would sit in this little place in the corner and do my homework."
His working class family could teach him about business success, but not about college. That's where mentorships made all the difference, Valdez said.
"Today I think younger people need somebody in their lives besides parents who will show them how to conduct themselves," Valdez said. "My mentor is 10 years older than I am, but we're still extremely close."
Valdez got an internship at Prudential in Encino, the predecessor to Wells Fargo, where he met his mentor, Ed Heidig, who helped him navigate the professional world of finance. Heidig would later attend law school and go on to hold public office.
Today, Louie and Tina Valdez live in Westlake Village where daughter Alexis attends La Reina High School. Their son, Anthony, is pursuing a master's degree in Maryland with an eye toward public service and government.
Jonathan and Kristy Johnen live in Camarillo and have three children, ages eight, five and two — Kamryn, Owen and Emi.
"I spend a lot of time at dance recitals and soccer practice," Johnen said.
As first generation college students who received guidance from mentors, both Johnen and Valdez believe it's important to support a university with hundreds of students just like they were, so that they, too, can realize their full potential.