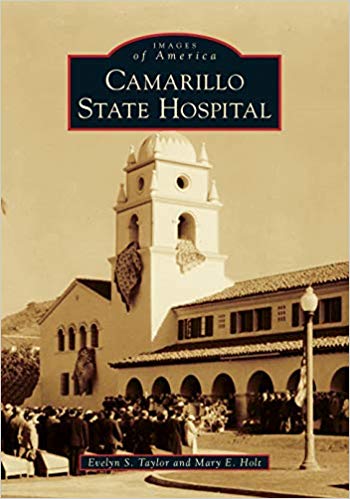 Sept. 4, 2019 -  Library Specialist and Archivist Evelyn S. Taylor will hold two additional book signings for her recently published book, "Camarillo State Hospital." The first will be held on Saturday, Sept. 14 from noon to 4 p.m. at The Cove Bookstore, and the second signing will be held on Saturday, Sept. 21 from 1 to 3 p.m. at the Barnes & Noble Bookstore in Ventura. The book will be available for purchase at The Cove Bookstore event. 
Released on June 3, "Camarillo State Hospital" was co-authored by Mary E. Holt and is a pictorial reflection of Camarillo State Hospital's rapid expansion as the largest state hospital west of the Mississippi, to the shuttering of its doors sixty years later. 
In 2000, Evelyn became the first archivist for CSU Channel Islands and came to appreciate firsthand the hospital's alluring history.  Mary E. Holt is a historical researcher of Camarillo State Hospital  (CAM) and an avid photographer, who has captured the hospital's haunting beauty since its closure. 
For more information contact Evelyn Taylor at 805-437-8830 or evelyn.taylor@csuci.edu.