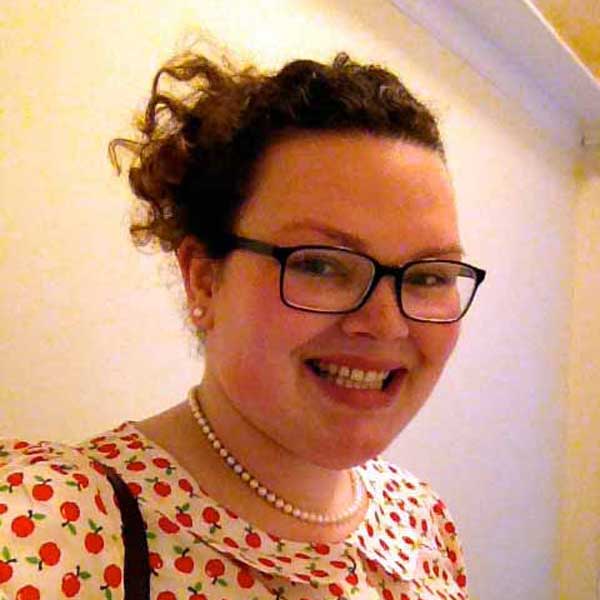 Larisa McCutcheon
When Larisa McCutcheon (2011 B.A. Early Childhood Studies) arrived on CI's campus as a first-generation college student, she was eager to explore new career paths but also anxious about moving 400 miles away from her family. At CI, she discovered a passion for teaching, a supportive network of professors and students, and her own independence.
"CI helped me thrive and gave me the tools to overcome many challenges that influenced my worldview," she said. "I learned what academia could be, I learned to be alone and care for myself, and most importantly, I learned about who I am and how I identify in this crazy world."
Now a teacher at Epiphany Center in San Francisco, McCutcheon works with at-risk infants and toddlers, providing social, emotional, cognitive and physical care, development and curriculum. She earned a Master's in Equity and Social Justice Education from San Francisco State University, and hopes to pursue doctoral studies in education so she can teach Early Childhood Studies at the community college or university level.
It's an aspiration that she developed while working alongside professors at CI. She calls Professor Betsy Quintero "one of the most influential people in my life." She also expresses gratitude to English faculty member Claudia Reder for showing her how to engage children in literacy through storytelling, and to Psychology instructor Steven Fleisher for transforming her views on teaching to understand that "all learning is good learning."
"Teaching is about preparing something from our minds to share with others," she said. "The curriculum at CI fosters creativity and innovation; things I believe we should be desperate to retain in education. If you want to become a teacher that is well-informed in both theory and practice, this is the program for you. If you want to engage with faculty who care about you and your work, the ECS program will give you that. If you want to work within a social justice framework and be part of the lives of young children in Ventura County, this is the way to do it. We need more critically aware and conscious educators in early childhood. CI will give you the tools you need to make change in your life and the lives of others."