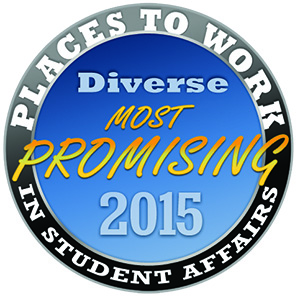 Intent: Students have the right to bring complaints regarding faculty or staff to the attention of the University. The intent of this procedure is to outline the appropriate steps for resolution.
The Procedure for Student Grievance is not the appropriate procedure for addressing student complaints of discrimination, harassment or retaliation (DHR).
Student complaint procedures to address reports of discrimination, harassment or retaliation by the CSU, a CSU employee, another student, or a third party must follow the procedures outlined in CSU Executive Orders 1095, 1097 and 1098.
Please contact: Jean Estevez, Interim Title IX Inclusion Officer, Lindero Hall 1832,  805-437-2077, jean.estevez@csuci.edu. 
Accountability: Academic Program Dean, Dean of Students, Provost and Vice President for Student Affairs
Applicability: Students enrolled full or part-time at CSU Channel Islands including programs administered through CI Extended Education.
Procedure: If a student has a complaint or problem, they should follow these steps to resolution:
When the complaint involves faculty or staff in Academic Affairs, address the concern (in this order) to:
the faculty member (first step)
the program chair
the academic program Dean
the Provost
When the complaint involves an administrative office or staff member, address the concern (in this order) to:
the employee (first step)
the employee's supervisor (if not the director)
the director of the department
the Dean of Students
the Divisional Vice President or designee
If your complaint is not resolved at the first step, please submit your complaint in writing to the appropriate staff/administrator listed in step two of the procedures. Please note that any steps in the procedure that are not followed accordingly may result in an untimely delay in a response to your grievance.
For more information or questions regarding the Procedure for Student Grievance, contact the Dean of Students office, Bell Tower 2565, 805-437-8512.