Summer SURF 2023 Team Project Descriptions
The faculty invited to serve as mentors for the 2023 SURF program represent a broad cross-section of academic disciplines at the University, and they represent a wide variety of ways individual find themselves in careers as faculty with research interests.
When submitting the application, students should address their interest in the specific project and how their qualities and experiences can aid the faculty their research. Students may want to contact the specific faculty mentor get acquainted with the faculty and to discuss their interests and project.
The application portal for applying to the SURF 2023 program will be posted here soon:
SURF Faculty Bios and Research Projects (2023)
The following faculty have been invited to mentor students in the summer 2023 SURF program.
---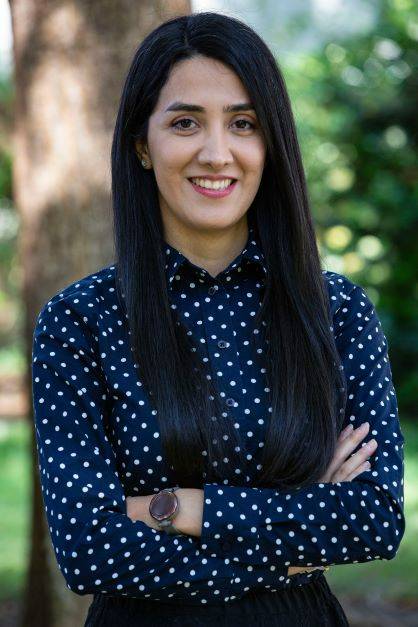 Dr. Bahareh Abbasi is an Assistant Professor in the Dept. of Computer Science – Mechatronics Engineering program at California State University Channels Islands (CSUCI). She received her Ph.D. in Electrical and Computer Engineering from University of Illinois at Chicago in 2019. Her research interests include robotics, machine learning and deep learning, Virtual Reality (VR), assistive technologies, and human–robot interaction for service robots that can assist humans at home or in the factory.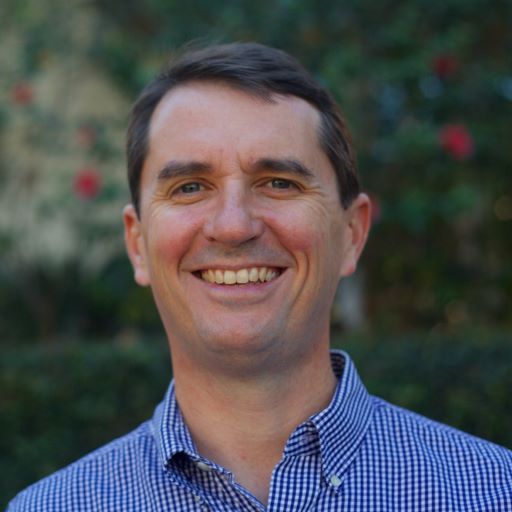 Dr. Jason T. Isaacs is currently an Associate Professor of Computer Science at California State University, Channel Islands. Dr. Isaacs received a Ph.D. degree in electrical and computer engineering from the University of California, Santa Barbara, CA, USA, in. He received a B.S. degree in electrical engineering from the University of Kentucky in 1999. Dr. Isaacs spent a summer as a research intern in the Sensor Fusion group at the U.S. Army Research Laboratory in 2008 and spent two summers as an Office of Naval Research Faculty Research Fellow with the NSWC Port Hueneme Division in 2020 and 2022. His research interests include autonomous robotic exploration and search, swarm robotics, applied machine learning, and sensor networks.
Project Title and Description - "Object Manipulation with the Sawyer Robot"
Despite the current advancements in the field of robotics and its related technologies, the ability of robots to perform a wide range of tasks fully autonomously still remains limited in different domains, such as healthcare and manufacturing. Autonomous service robots have great potential for improving the quality of people's lives and can benefit humanity in various ways. As workforce multipliers or domestic assistants, these service robots should be able to accomplish a task, primarily object manipulation, in highly variable environments such as homes, factories, or medical/healthcare facilities. These robotic systems consist of several submodules, including a perception module that can sense the surrounding environment (e.g., detecting and locating the objects), a motion planner, an execution module that controls the robot to act on the environment (e.g., performing object manipulation actions like pick and place), and occasionally a dialogue system to understand the verbal commands or interact with human partners in collaborative tasks. In this SURF project, students will investigate different approaches that enable these robots to carry out basic object manipulation tasks and implement them on a real robotic arm. The students will conduct a literature review to better understand the challenges associated with this problem and learn more about the existing methods to solve it. They will use the Sawyer robot, a seven-degree-of-freedom industrial robotic arm equipped with a display and two cameras from Rethink Robotics. To control it, they will exploit the Robot Operating System (ROS), a platform to connect different components of a robotic system and enable them to communicate with a robot. The focus will be on developing software programs to control the joints, end effector, and gripper of the Sawyer robot to complete an object manipulation task successfully. The developed program can serve as a foundation for more complex manipulative tasks. This project consists of multiple phases that introduce students to different methods of teaching a robot how to execute the pick-and-place action. This project offers educational opportunities to undergraduates seeking hands-on and practical experience with robotic platforms and software development in ROS using Python/C++ programming languages. Furthermore, it aims to expose computer science and robotics/mechatronics engineering students to an interdisciplinary research project and help them gain skills beyond the classroom.
Apply to their project!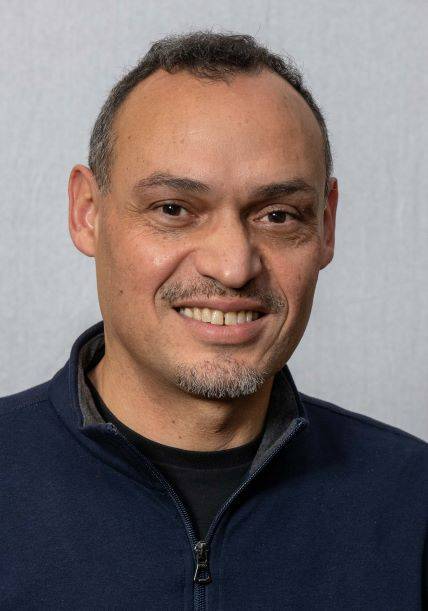 Dr. Ahmed Awad is an Associate Professor of Chemistry at CSUCI. He received his Ph.D. in Bioorganic Chemistry from University of Ulm in Germany, and did his postdoctoral research at Iowa State and UC Santa Barbara. His research interest is in design and development of novel therapeutics for treatment of cancer and infectious diseases. He focuses on nucleoside analogues and nucleic acids chemistry to develop novel therapeutics.
Project Title and Description - "Design, synthesis and biological evaluation of novel nucleoside analogues as therapeutics for pancreatic cancer"
Pancreas is a gland in the digestive system produces enzymes that regulate blood sugar. In pancreatic cancer, uncontrolled cell growth begins in parts of the pancreas which develop tumors that interfere with its function. Pancreatic cancer is difficult to detect in its early stages, and it spreads rapidly to nearby organs such as liver. In the US over 50,000 new cases of pancreatic cancer are reported annually making it the 3rd most common cause of cancer deaths. Symptoms includes loss of appetite, weight loss, pain in the upper abdomen and in the back, fatigue and depression. Treatments include surgery, chemotherapy, and radiation, with a mean survival rate of approximately six months. Drug resistance, and overall aggressive biology are major challenges in the treatment. Nucleosides are the building blocks of the nucleic acids, RNA and DNA. Current standard chemotherapy treatments for pancreatic cancer is gemcitabine, a nucleoside analogue that has been approved by FDA in 1997. However, its effectiveness is far from satisfactory due to cellular mechanisms limiting its transport, activation, and overall efficacy. The survival rate at 12 months was 18% for gemcitabine patients. Therefore, the development of novel therapeutics is presently under study. In this proposed SURF project, students will design and develop novel nucleoside analogues and investigate their efficacy for treatment of pancreatic cancer. The project plans are designed considering the possibility of carrying out the work in a virtual environment. The first part involves computational studies to design and optimize the proposed chemical structures. The results will be analyzed to examine the binding affinity of the proposed molecules to important enzymatic targets in pancreatic cancer. The toxicity properties will be also computationally evaluated. A widely used computational biology software that is available for CSUCI students, through accessing CSUCI Virtual Labs, will be utilized for these studies. The participating SURFers will perform literature survey on the development of such therapeutics, perform the computational studies and analyze their data, and will develop an effective and convenient methods to synthesize the developed molecules. The faculty member will introduce the synthetic methods, and will propose alternative solutions for possible problems. With the guidance's of the faculty research mentor, students will collect reported protocols and will develop their synthetic schemes. Students proposals will be discussed before an efficient synthetic route is recommended. In the in-person lab work, after intensive training provided by the faculty, students and the faculty will work on their synthetic protocols, purify the products by column chromatography, characterize new compounds by spectroscopic techniques (Mass, IR, and NMR), and analyze their data for the final conclusion. These compounds may be submitted to the National Cancer Institute for screening in their cancer cell line assay system. The participating SURFers will expect to be excited to complete their work and submit it for presentation or/and publication. They should commit to the eight-week faculty-mentored student research collaborative during the summer 2023 and also be excited to work during the fall semester 2023 to complete the project. The faculty will be present to mentor and train students, and will make himself available at any time to provide them with guidance and advice. There will be regular group meetings to discuss the progress of the project. Students will be recognized for their efforts. Those who produced outstanding research will be able to present their work at scientific conferences (including SCCUR, CI SAGE, CSUPERB, NCUR, and ACS) and will be encouraged to submit their work for publication. In addition, outstanding students will be nominated for research awards and scholarships.
Apply to Dr. Awad's project.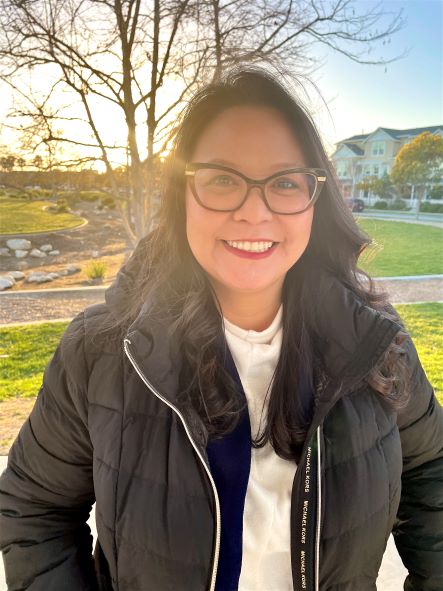 Dr. Caryl Ann Becerra is an Assistant Professor in the Biology department and faculty director of the LSAMP program. She earned her bachelor's degree in biochemistry with a concentration in environmental science, M.S. in geobiology, and her doctorate in microbiology. As an environmental microbiologist, she has worked on environmentally related projects like determining the bioavailability, fate and transport of metal contaminants in tidal systems, the natural attenuation of acid mine drainage, and changing soil carbon storage due to global climate change.
Project Title and Description - "Microbial decomposition of dead plant roots"
Soil is the largest reservoir of organic carbon in terrestrial ecosystems and as such, represents a potential sink for carbon dioxide. Plant roots represent 50% of net primary production in most ecosystems. The decomposition products of dead roots buried in the soil are a potential major contributor to this soil organic carbon pool. However, changing precipitation patterns may be affecting the fate of soil organic carbon by affecting the microbial community responsible for decomposing the dead roots. Soil harbors an abundant, diverse, and widely distributed microbial community. Yet few studies have investigated how the microbial community impacts carbon turnover even though 90% of all organic matter is microbially driven. Therefore, understanding the feedbacks among a) the microbial decomposers, b) the physicochemical state of the soil, and c) plant types, is crucial in predicting how an ecosystem will respond to changing precipitation patterns. The goal of this study is to understand how the structure and function of the soil microbial community responsible for decomposing dead roots respond to changing precipitation patterns. 1) How will altered precipitation patterns affect the decomposition of dead roots? 2) How will the function and structure of the microbial communities respond? 3) What are the successional patterns in the microbial decomposers of dead roots? Although there has been much study on decomposition of litter, root decomposition cannot be inferred. Controls on root decomposition differ from those of litter decomposition because the environmental conditions belowground are different from aboveground where litter is found. Roots grow in direct contact with the soil where they die and decompose unlike litter, which experiences ultraviolet radiation and rapid temperature and moisture fluctuation. Thus, the microbial communities, and in turn their activities should be distinct. The following objectives and methods are proposed: Objective 1: Determine the impact of changing precipitation patterns. To assess the impact of changing precipitation patterns, laboratory incubations of microcosms will be conducted. Microcosms are laboratory incubations of fresh, but dead roots and soil. The grasses (Bromus diandrus) will have been grown in a greenhouse and harvested at the start of the SURF program. Undergraduate students will construct, incubate, monitor, and destructively sample the microcosms periodically. Over the course of the incubation period, the student researchers will measure the i) root mass loss, ii) soil microbial biomass, and iii) a suite of extracellular enzymes responsible for C, N, and P cycling using high throughput microplate assays. Objective 2: Determine the succession of microbial community composition. To assess the microbial community succession, the "active" microbial community can be ascertained by sequencing extracted DNA containing BrdU. BrdU is incorporated into the DNA of actively replicating cells allowing us to determine the "active" microbial community. Periodically, the microcosms will be destructively sampled. Undergraduate students may perform DNA extraction, but sequencing will be outsourced. Afterwards, the microbial community analysis may be performed by undergraduate researchers. Alternative Research Project for a Virtual Environment: Currently, I have a group of students working on a systematic review. If over the summer we are required to work remotely, then we will complete a meta-analysis. Systematic reviews and meta-analyses are extremely useful research methodologies that have been widely used in clinical studies, but not in microbial ecology and environmental microbiology. These methodologies do not require a wet lab and would therefore be conducive to pandemic times or while the lab is being set up.
Apply to Dr. Caryl Ann Becerra's (Biology) project.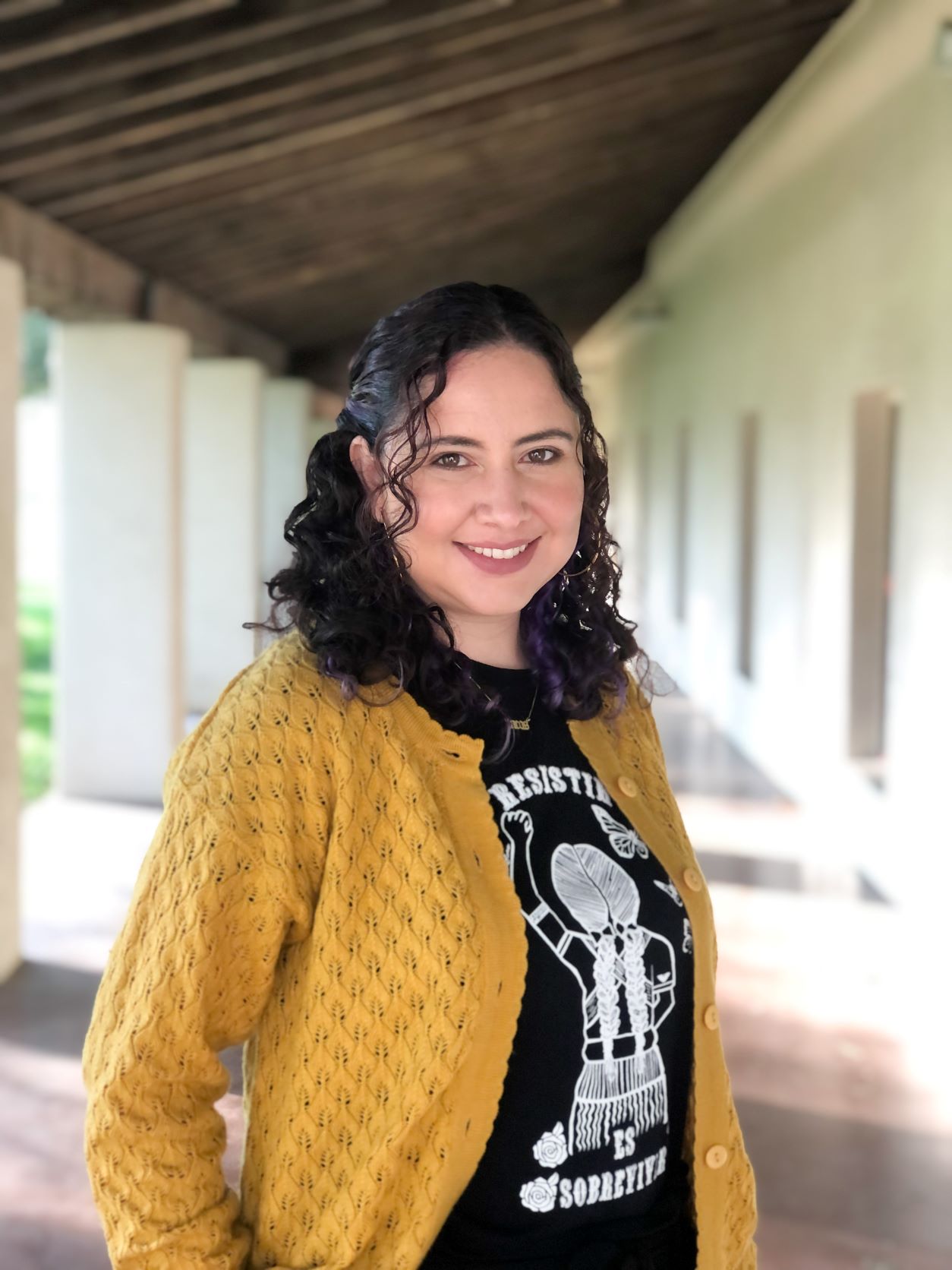 Dra. Maricela Becerra (she/her/ella) is an Assistant Professor of Spanish. Her research focuses on interdisciplinary analysis of State violence, trauma, and memory in Latin America. She specializes in contemporary Mexican social movements and memories as resistance in cultural production. Dra. Becerra's current project explores social media as an organizing tool in the contemporary feminist uprising in Mexico by looking at the role of hashtags in denouncing feminicidios and digital memorials as resistance.
Project Title and Description - "Denouncing Feminicidios Through Hashtags in Contemporary Mexico"
Social media, in particular Instagram, has become an important venue to denounce the disappearances and killings of women in Mexico. It is estimated that around twenty women and girls disappear and around ten are killed every day. Social media not only serves as an organizing and awareness tool around issues such as feminicidios in Latin America, but it also creates a space of collaboration and engagement that transcends borders. The main goal of this SURF project is to collect data and preliminary findings for an ongoing research project that focuses on the global impact of social media in the memorialization and activism of past and current violent events in Mexico. This digital humanities project analyses the use of hashtags as a crucial tool to denounce femicides, disappearances, and gender violence in Mexico by tracking engagement, type of posts, and other variables such as age and stage of the case. The foundation of this project was established during the SURF 2021 program in which my team built a database by documenting and coding 1,280 social media posts. Each student formed their research questions based on their own interests that looked at social media activism according to the age of the victims, socioeconomic class, profession, and region of Mexico. Each student researcher will focus on 4-6 specific hashtags and will track and document their use across platforms such as Instagram, TikTok, Twitter, and Facebook. The posts will then be coded according to the type of posts (photo, artistic post, infographic, or news report) and by the type of account sharing the post (family member, community member, activist account, or news outlet). A third and fourth variable will code posts by the known status of the victim (the victim has not been found, the victim was found alive, or the victim was found deceased) and by the type and phase of the case (no legal investigation in place, arrests, and legal case in progress, legally classified as femicide, or legally classified as accidental homicide). This project has been designed to be completed online with the possibility of following a hybrid format. While our meetings are originally planned to take place on zoom to allow flexibility, we will also schedule in-person meetings if possible. This project will focus on data gathering and coding. We will meet every week for 2 hours and each student will be responsible for researching, inputting data into the database, and engaging with selected readings for the remaining of their weekly work hours. It is expected that each student records and codes an average of 45 social media posts per week while keeping an active research log with their initial observations and questions. I understand that the number of posts recorded per week will depend on the popularity of the hashtag, whether a similar hashtag was created of a gender violence case outside of Mexico, and how long it has been since the case first became public. I will supervise the students to make sure that they all have a comparable data set by the end of the project. The students that participate in this project must be able to have a basic reading knowledge of Spanish and social media platforms (Instagram, TikTok, Twitter, Facebook, etc.).
Click here to apply to Dra. Maricela Becerra's (Spanish) project.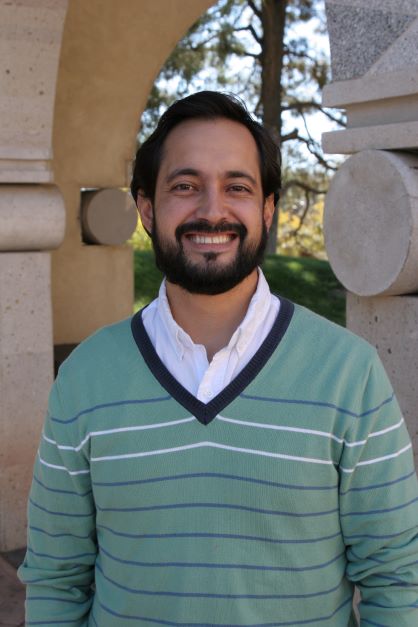 Dr. José Castro-Sotomayor is an Assistant Professor of Environmental Communication at California State University Channel Islands. He is a research practitioner interested in environmental and intercultural dynamics of policy development, community outreach, environmental education, and climate literacy. He facilitates community-based decision and policy making processes through the design and implementation of identity-based participatory communication models for community building and conflict resolution. He is co-editor of the awarded book Routledge Handbook of Ecocultural Identity (2020).
Project Title and Description - "Youth climate activism: Assessing the effectiveness of Climate Literacy Programs"
The objective of this research is to evaluate the effectiveness of the Environmental Voices Academy (EVA), a program designed by the non-profit environmental organization Climate First: Replacing Oil & Gas (CFROG) to teach climate education and environmental advocacy. CFROG is a grassroots environmental nonprofit dedicated to combating the climate crisis by working to shape the transition from fossil fuels to a carbon-free economy in Ventura County and on California's Central Coast. EVA is a 12 to 14-week program for Ventura County high school sophomores, juniors, and seniors that provides targeted environmental advocacy skills that budding activists can leverage within their communities and across their careers. By assessing EVA's program, this propose project seeks to answer three research questions: 1. How does EVA climate literacy program contribute to participants' environmental engagement and activism? 2. What are the immediate and long-lasting effects of EVA's climate literacy curricula on students participating in the program? and 3. How do EVA participants harness the power of social media and mobile technology to design, implement, and assess their environmental advocacy projects? This research is already designed and in the process of acquiring IRB approval. Accordingly, through virtual lectures, one theoretical and one methodological, students will be introduced to the craft of conducting structured interviews, the foundational academic work in climate literacy and ecocultural pedagogy, and the principles of community-based research as this project was co-designed with the partner organization. After this introductory training, students will play a central role in the following stages of the research process: (1) developing literature review on climate youth activism, media and climate advocacy, and ecocultural pedagogy; (2) conducting 60-90 minutes structured interviews to EVA program's former mentors and former and current students; (3) processing qualitative data; (4) analyzing data; (5) writing an academic paper and/or a report for the partner organization. All five stages can be performed using virtual spaces and digital tools. To collect data, structured interviews will be hold via virtual platform (e.g., zoom and skype). In addition, processing and analyzing data and writing the study's findings can be done by sharing documents in spaces such as CI Docs, which allows synchronous and asynchronous work. The proposed project will contribute to current debates on climate literacy, environmental education, science communication, and climate advocacy and activism. Findings will be ready for competitive conference presentation and peer reviewed journal publication. Students will receive full authorship on all resulting presentations and/or publications. Also, writing the report could serve as proof of the students' career readiness.
Apply to Dr. Castro-Sotomayor's project.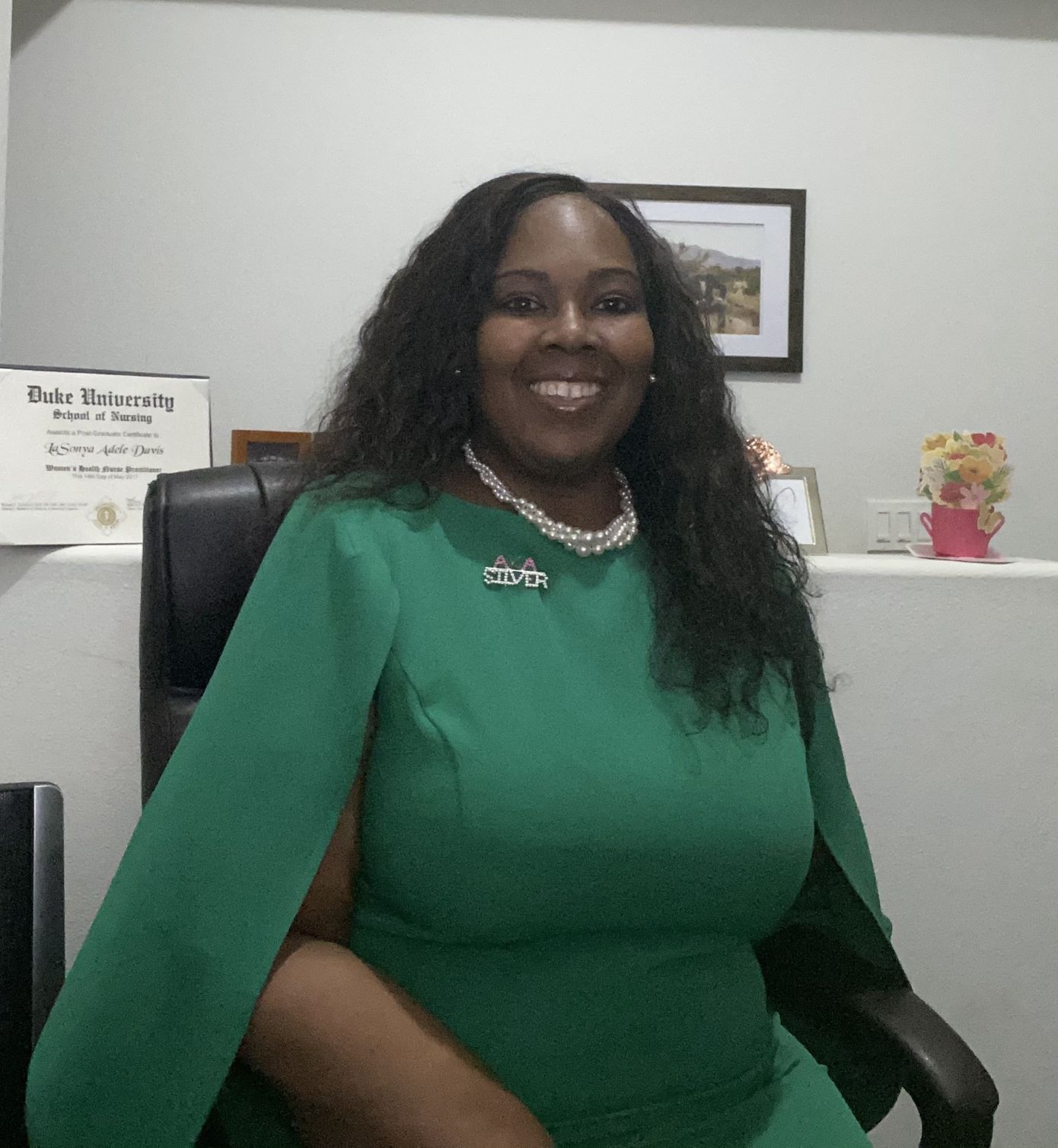 Dr. LaSonya Davis is an Associate Professor and the Assistant Chair in the Nursing program. She has over 29 years of experience as a registered nurse and over 21 years of experience as a nurse practitioner. The majority of her career has been working with women, children, and other vulnerable aggregate groups. Her research has primarily been community participatory research projects with diverse populations. Dr. Davis is co-chair of the President's Advisory Counsel on Inclusive Excellence and is a leader in Justice, Diversity, Equity, and Inclusion work on the CI campus.
Project Title and Description - "The Two Faces of Nursing: Narratives of the Black Nurse Leader"
Incivility in nursing has been well documented in nursing literature. In recent years, the focus has shifted to diversity, equity, and inclusion in nursing. The American Nurses Association (ANA) dictates that nurses are required to "create an ethical environment and culture of civility and kindness, treating colleagues, co-workers, employees, students, and others with dignity and respect" (ANA, 2015). In addition, these inclusive environments recognize that diversity is essential to achieve teaching, learning, research, scholarship, service, and practice excellence (AACN, 2017). Significant efforts have been placed in the education of nurses to improve equity and quality academia, address inequities in healthcare, and increase civic engagement and preparedness opportunities. This has led to prioritizing the diversifying of nursing education admission pools and subsequently the workforce at all levels (AACN, 2017; ANA, 2021); National Academies of Science, Engineering, and Medicine [NASEM], 2021). These efforts will prove to be futile without awareness and the dismantling of the individual, ideological, and systematic structures that promote racism and inequity in the nursing profession (Iheduru-Anderson, 2020; Burnett et al., 2020). The number of Black and minority nurses is increasing however racial discrimination and lack of mentoring and support deter these qualified experienced nurses from applying for nursing leadership positions (Iheduru-Anderson, 2020). According to Iheduru-Anderson (2020), students, staff, faculty, and administrators recognize the value and need for diversity the number of Black nurse leaders is dismal in comparison to their White counterparts. Examination of the impact of racism and bias within the nurses' work environment is essential for retention, satisfaction, and quality of care (Iheduru-Anderson, Agomoh, & Inungu, 2021). Understanding experiences that impact inequity and lack of inclusivity experienced by Black nurse leaders are critical in addressing barriers to diversifying nursing leadership. The proposed project is to complete a critical analysis and review on racism and inclusion in nursing. The expected outcomes will include developing a draft student paper/poster.
Apply to Dr. Davis's project.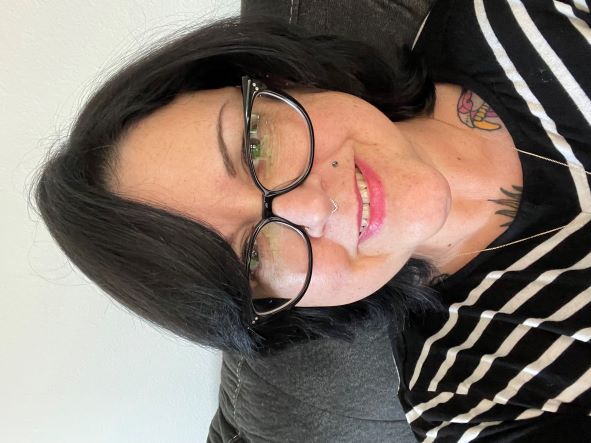 CSUCI librarian Dr. Colleen Harris (BA, MA, MS, MFA, EdD, PhD) started her career as an undergraduate student researcher. Now, she does award-winning research exploring academic library leadership at the executive level. Her students have published and given local, national, and international conference and poster presentations based on their work. Interested SURF teammates are also welcomed to continue with the research beyond SURF into the fall semester for academic credit.
Project Title and Description - "Leadership Style Perception Congruence: Academic Library Director Leadership Styles as Perceived by Library Staff."
Previous research with students in Spring/Fall 2022 explored academic library directors' self-perceived leadership styles across all 4+ year public and private not-for-profit colleges and universities in the U.S. This produced the largest known dataset on the subject with a 30% response rate, and a number of surprising statistically significant results. The proposed 2023 work extends that project by recognizing that the bias of self-evaluation, complicated power dynamics, and the overwhelming whiteness of library leadership (80-85%) make it important to ask whether library employees perceive their directors' leadership styles in the same way. This study involving not just leaders but "followers" takes the important step of placing leadership study in context of practice and impact on others, and focuses on this new data from the largest public university library systems in the U.S., including the California State University, State University of NY, Florida, Ohio, and Georgia systems. The proposed project structure for summer 2023 focuses on this new data, which uses a combination of three well-established instruments, the Authentic Leadership Questionnaire (ALQ), the Multifactor Leadership Questionnaire (MLQ), and the Academic Library Director Leadership Skills and Qualities survey, for a more comprehensive view of leadership style than is currently available in the literature. The project received IRB approval (I05643), and Spring 2023 work will gain site permission where needed, develop an annotated bibliography, and collect data. In June 2023, SURFers will work on: Project 1: A CSU-specific research article based on quantitative data. SURFers will complete CITI certification; develop a literature review based on annotated bibliographies; learn SPSS variable coding and transformation, data cleaning, appropriate statistical tests, and data analysis; and complete a research paper draft about the CSU context of academic library leadership by July 28th. Students at all levels of experience from novice to expert are welcome to apply.
Apply to Dr. Harris's project.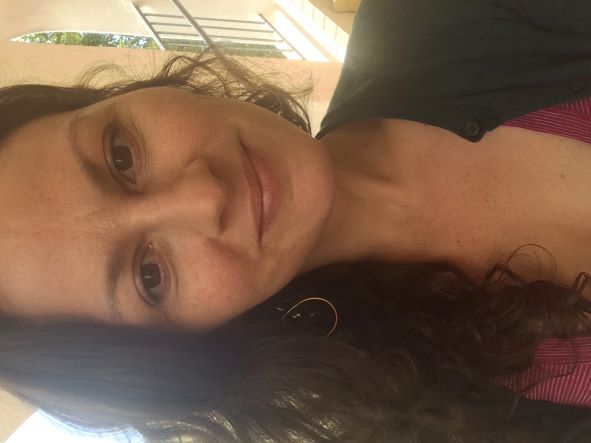 Dr. Kendall McClellan joined the English Program at California State University Channel Islands as a full-time lecturer in 2015. Her research focuses on the rhetoric used to either deny or celebrate the active civic participation of marginalized communities in democratic republics. Dr. McClellan's scholarly monograph, Virtuous Citizens, published by the University of Alabama Press in 2021, offers analysis of transatlantic literature exploring virtue, republicanism, and civic life from 1790-1860.
Project Title and Description - "Democracy, Authoritarianism, and Education"
Throughout history, authoritarian regimes have sought to constrict education by limiting who has access or what can be taught. The last five years in the United States has seen a rise in pro-authoritarian rhetoric from both political leaders and average citizens. This shift has been accompanied by book banning measures and state level laws constricting what can and cannot be taught, from Kindergarten to the University, with Florida's "Stop Woke Act" a potent example. This SURF project will explore the connection between education and the capacity of democracy to withstand authoritarian threats. SURF students will begin with the questions, "What role does or should education play in preserving democracy and/or countering authoritarianism?" and "What educational practices best promote a democratic political and social culture?" We will discuss their own educational experiences, and those of their peers. These first-hand experiences will be analyzed and contextualized through study of canonical works on the political valences of education, starting with the work of Paolo Friere and bell hooks. Students will also explore studies like the one recently completed by Georgetown University's "Center on Education and the Workforce," which found a direct link between higher education and anti-authoritarian views, and active, community-focused organizations like the "Education for Liberation Network," dedicated to building "alliances that cross the boundaries of geography, occupation and age…to nurture communities of thoughtful, socially-engaged people and to maximize the impact of their work." This research will provide a foundation and inspiration for each SURFer to pursue an individual project in an effort to answer our broad research questions, with a particular focus on local and contemporary issues. Ultimately, I want the students to consider what type of education is most likely to challenge or dismantle authoritarianism. I am currently researching cultural models that challenge the individualistic bend of liberalism and its emphasis on detachment from emotion, with a particular interest in education as a site for resistance. Carol Gilligan's seminal work, In a Different Voice, provides a jumping off point for exploring an "Ethic of Care" and aligns with bell hooks interest in love's political valences. Building on Gilligan's work, Joan Tronto and Berenice Fisher define an ethic of care as, "a species of activity that includes everything we do to maintain, contain, and repair our world so that we can live in it as well as possible. That world includes our bodies, our selves, and our environment." In that passage alone, the inclusion of a deeply embodied and responsive value system challenges the "bracketing" encouraged by continued devotion to liberal individualism (aka, the requirement each of us pretend a lack of personal investment or lived experience to gain political capital in debates). Virginia Held defines an ethic of care, versus an ethic of justice, as one that "focuses on attentiveness, trust, responsiveness to need, narrative nuance, and cultivating caring relationships." Held's words, like the work of Gilligan and hooks, could be applied more specifically to an educational ethic, particularly one designed to raise up the voices of marginalized students and offer them a seat at the civic table. While each of my SURF students will be encouraged to follow their own interests after we complete seminar-style analysis of scholarly sources, I will bring this work to bear in our conversations both for its relevance to analyses of democracy and education, and as a model for the type of community we will seek to build as scholarly collaborators.
Apply to Dr. McClellan's project.
Dr. Ryan Murphy is an Assistant Professor of Business Communication in the MVS School of Business and Economics at California State University Channel Islands. He earned his Ph.D. in English (Rhetoric and Composition) with an emphasis in technical and professional writing from Purdue University. Dr. Murphy's research is spans the domains of business communication pedagogy, institutional analysis, and cultural and critical rhetorics. His current research is focused on transfer student capital and the ways business students learn to communicate the value of their transferrable skills.
Project Title and Description -"Articulating Transfer in Business Communication Contexts"
"Transfer" is a student status for 54% of CI students (as of Fall 2022) that signifies previous academic work completed at other institutions of higher education. Meanwhile, "transfer studies" refers to theories that describe how skills and practices learned in one context can be successfully applied in another context. This project investigates the intersection of these two notions of transfer by hypothesizing that transfer students develop specific transferable skills by virtue of being transfer students. Moreover, for business students, like the current 423 Business majors who transferred to CI, this project seeks to inform pedagogical strategies that encourage students to convey their transfer student status as a marketable source of transferable skills. Students who transfer from a community college to a four-year university often experience challenges adjusting to the four-year university. Referring to academic and social disorientation coinciding with a student's transfer from one institution to another, "transfer shock" manifests as dips in academic performance, frustration navigating student life, and tension between feeling new to campus but not new to college. Starting with an alternative perspective, this project seeks to investigate the transfer student experience in positive terms, commonly marked by skills such as persistence, resilience, and a refined ability to learn quickly. Through primary research methods including interviews and focus groups, this project will consult with transfer students in the MVS School of Business and Economics at CSUCI to learn about the transferable skills students develop by virtue of being transfer students. Student researchers will work with Dr. Murphy to hold interviews and focus groups, framed as listening sessions, in which transfer student participants are encouraged to reflect and share about their transfer experience and describe their long term academic and career aspirations. Indirectly, this project will also lead to a greater sense of community among transfer students who participate and could facilitate informal near peer mentoring among students who participate. By framing the transfer experience as a valuable source of transferable skills, this project seeks to provide evidence-based pedagogical recommendations to promote transfer students' ability to communicate their transfer experience as a professional asset. The project will begin with student researchers meeting to discuss the project goals and develop a research plan. We will start by recruiting transfer student participants and designing questions for interviews/focus groups. Student researchers will help facilitate interviews/focus groups with transfer student participants (either in person or via Zoom) and then begin the process of qualitative data analysis. As a research team, student researchers and Dr. Murphy will meet regularly to establish work goals, working through the project design iteratively to practice agile project management. Along the way student researchers will also be invited to suggest classroom learning strategies based on the research. This project can operate fully virtually using Zoom and email but is envisioned as an in-person project conduced primarily on campus. This project investigates "transfer student capital" to propose pedagogical strategies for the business communication curriculum (BUS 310 and BUS 111) and will contribute to the literature by expanding the concept of transfer student capital beyond the skills transfer students poses to include the communicative skill of articulating the applicability of transferable skills to other contexts. All students interested in primary research methods (interviews and focus groups) and project management are welcome. Transfer students, students studying business or economics, and students interested in education are especially encouraged to apply.
Click here to apply to Dr. Murphy's project.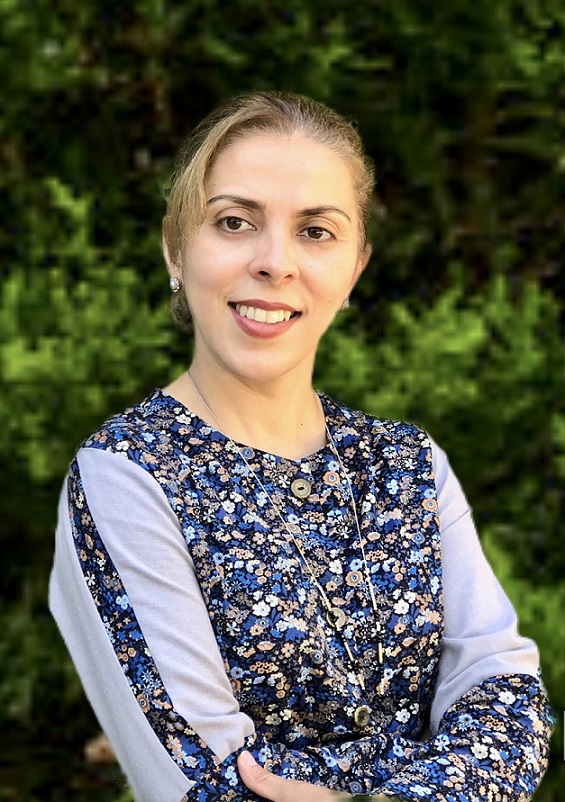 Dr. Vida Vakilian joined the Computer Science Department at California State University Channel Islands as an Assistant Professor in 2019. Her scholarly research focuses on the development of diverse wireless standards and the adaption of well-suited protocols for industrial application to overcome the limitations of wired networks and benefit from the mobility and design freedom wireless technologies offer. Dr. Vakilian received her Ph.D. in Electrical Engineering from the University of Montreal. Upon graduation, she joined the University of California-Riverside as a postdoctoral research fellow. Dr. Vakilian has completed several research projects in collaboration with industry and R&D laboratories. Her current research involves industrial automation, robotics, and wireless communications. She has recently received an NSF EARS award for her innovative research on overcoming the challenges of future wireless systems.
Project Title and Description - "Industrial Control Systems Design and Program"
An industrial control system (ICS) is a term to describe different types of control systems and associated instrumentation used to operate and automate industrial processes such as product handling, manufacturing, production, and distribution. ICS uses various technologies such as programmable logic controllers (PLCs), supervisory control and data acquisition (SCADA), remote terminal units (RTUs), control servers, and sensors. In an automated ICS, the controller always plays a significant role to manage the operating conditions of the system. In most industries, PLC is used as a controller due to its advantages, such as fast response, quick and simple trouble-shoot, low cost, and high reliability. In this project, students will develop an automated ICS platform using PLC and Human Machine Interface. The project includes various electrical and computer engineering aspects, automation (control system), 3D designs, and assembly. This helps students to develop the skills of practical knowledge about the subject matter in real life and makes them ready for their future careers. Student researchers may work individually or as a team to 1) conduct an independent literature review of related materials. 2) write computer programs for industrial automation scenarios 3) test and validate their programs with PLC, HMI, and industrial components. 4) design 3D models 5) develop web applications 6) write technical reports and draw wiring diagrams, 7) present findings at Faculty-Student Research Showcase and gain experience in oral presentations. All the proposed tasks are feasible and can be easily accomplished through this eight-week faculty-mentored research project that will involve team meetings. In gaining valuable skills by conducting research, each one of the participating undergraduate research fellows will become fit and better prepared for future careers or graduate school.
Apply to Dr. Vakilian's project.