Want to join a progressive information technology team at a beautiful campus?
We value innovation and creativity and actively support professional development. We work hard for our students, but we play and have fun too, and we value work/life balance. We hope you will consider joining us.

– Michael Berman, Vice President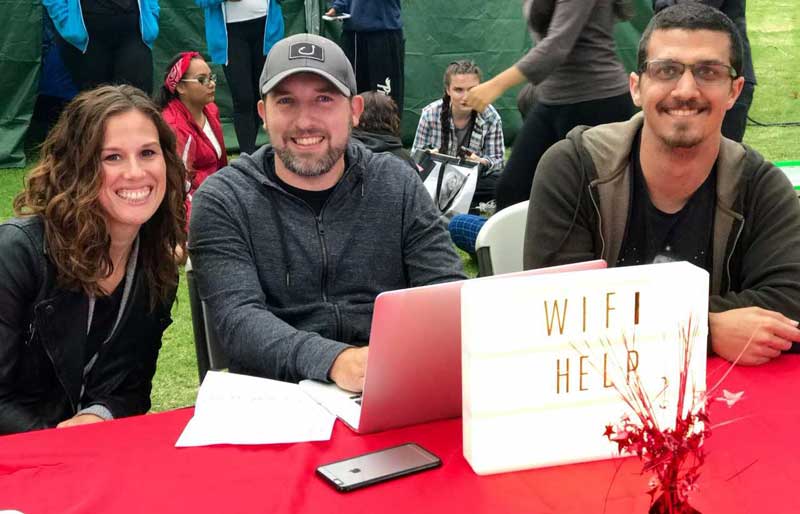 These are unofficial descriptions of our current technology employment openings. To access the official postings and to submit an application, please visit the CSUCI Jobs site and search for the positions below.
Available Positions
Learning Designer-Online & Blended
This position works with the Executive Director of Teaching and Learning Innovation to cultivate a vision of innovation for online and blended learning. The Learning Designer designs and facilitate online faculty learning experiences for faculty in consultation with Teaching & Learning Innovations team, and consults with academic programs interested in blended and online learning programs.
Manager of User Services
This position leads two workgroups: 1) Desktop Services, which is responsible for hardware and software installation and support for faculty and staff, including support for desktop and laptop computers, printers, computer labs and other technology; and 2) Classroom A/V Services, which supports the audio and video equipment in classrooms and event spaces.  
How to Apply
Visit the CSUCI Jobs site to search for these positions and to apply: