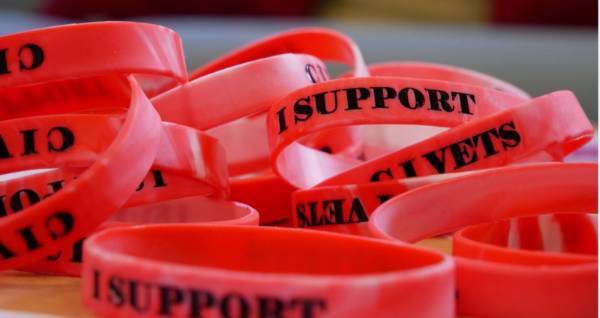 Table of Contents
Educational Benefits [top]
The following is a brief summary of some common programs. For more information about these and other programs, please visit the GI Bill Website.
Chapter 30
The Montgomery GI Bill (MGIB) – Active Duty is a program for individuals who have been on Active Duty since 07/01/1985, and who paid into an education fund for one year. They receive 36 months of full-time benefits.
Chapter 31
Vocational Rehabilitation is for disabled service-connected veterans. Each school is assigned a Vocational Rehabilitation Specialist who will assist both the veteran and the School's Certifying Official.
For more information visit http://www.vba.va.gov/bln/vre/vec.htm.
Chapter 33: Post 9/11 GI Bill Information
The Post 9/11 Bill provides financial support for education and housing to individuals with at least 90 days of aggregate service on or after September 11, 2001, or individuals discharged with a service-connected disability after 30 days. You must have received an honorable discharge to be eligible for the Post-9/11 GI Bill. The Post-9/11 GI Bill also offers some service members the opportunity to transfer their GI Bill to dependents.
Chapter 35
The Dependents Educational Assistance Program is the only benefit for individuals without military service. It is for the dependents of a member of the Armed forces who died while on active duty or as the result of a disability that VA has determined as service-connected, or is 100% permanently and totally disabled for a service-related reason. Dependents receive up to 45 months of full-time benefits.
Dependents have a VA file number or claim number that is related to the parent or spouse under whom they are eligible.
Chapter 1606
The Montgomery GI Bill- Selective Reserves (formerly Chapter 106) is for individuals in the Selected Reserve or National Guard (not active duty). They must be currently and actively drilling and under a six-year contract. They are only eligible for benefits as long as they remain in the reserves.
VA Forms Online [top]
http://www.gibill.va.gov/resources/student_handouts/index.html
Timelines and Payment Information [top]
After initial certification, please be advised that it takes approximately six (6) weeks before the first payment check arrives. Subsequently, students will receive their benefits check at the end of each month. Reminder: Students are paid for the prior month (i.e. September payment is for August) for all benefits except Chapter 33.
Tuition Assistance [top]
Tuition Assistance (TA) is a benefit paid to eligible members of the Army, Navy, Marines, Air Force, and Coast Guard, to include National Guard and Reserves. This benefit may pay up to 100% of the tuition expenses of its members.  Each service has its own criteria for eligibility, obligated service, application processes, and restrictions. This money is usually paid directly to the college or institution by the individual services.  For additional information, contact your Base/Post Education Center or follow the links below for your particular service/component.
Additionally, active duty members may elect to use the MGIB "Top-Up" in addition to their service-provided TA to cover high-cost courses.  You may fill out an online application for these benefits.
Questions regarding how approved TA is handled at CSU Channel Islands can be directed to the Campus Certifying Official, Kristin Hronek at kristin.hronek@csuci.edu.
Ordering Military Transcripts [top]