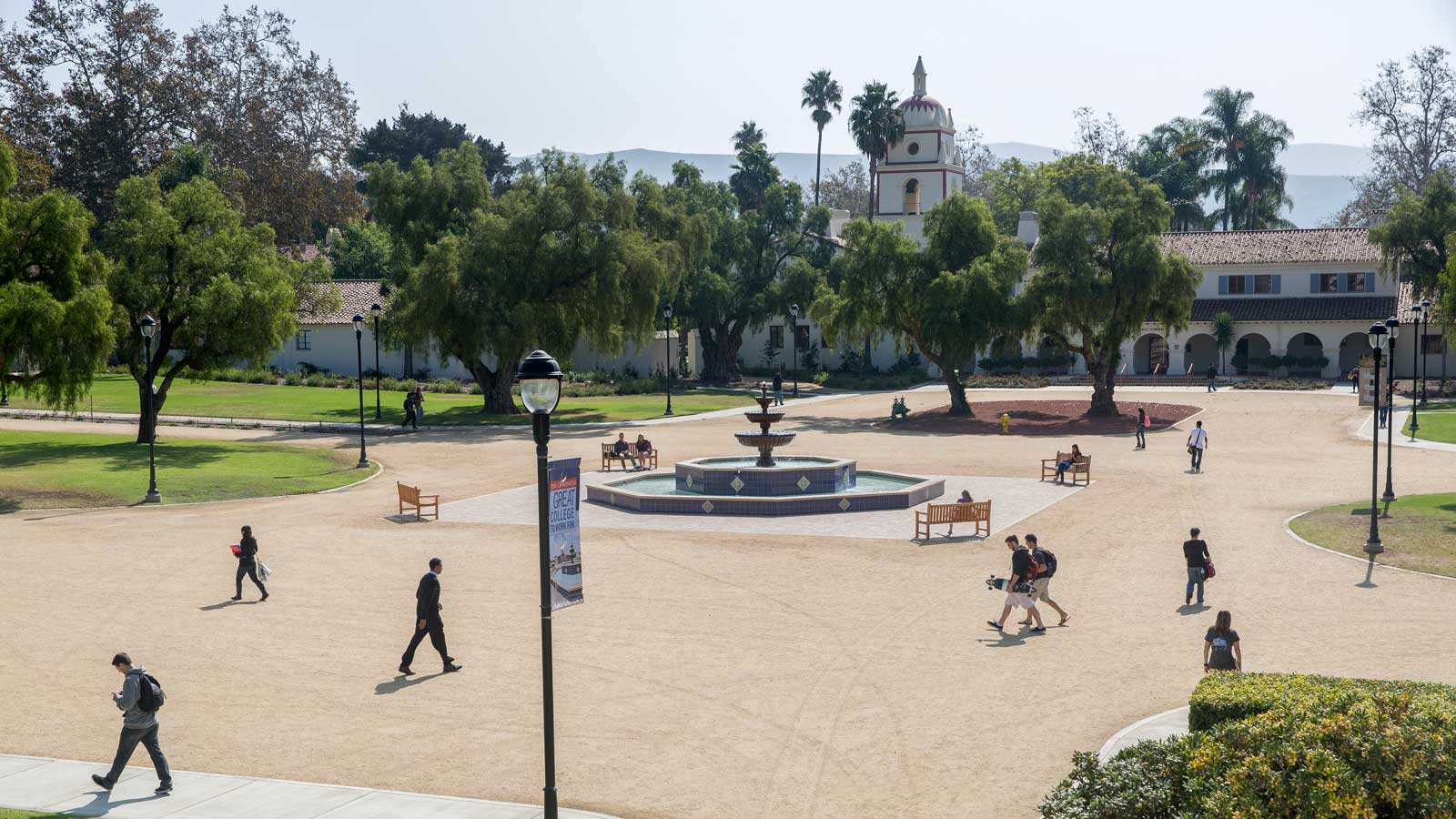 Saturday Dolphin Tours provide future freshman and transfer students an opportunity to discover more about CSU Channel Islands. Saturday Dolphin Tours are offered on select Saturdays at 10:00 a.m. in person at our main CSUCI Campus. Reservations can only be made through our online Campus Tours Reservation system. 
Fall 2022
Information about your visit:
Saturday Dolphin Tours will be held on campus. This event includes a presentation and a campus tour lasting approximately one and a half hours. In addition, an optional housing tour will also be provided. The campus tour is a walking tour. We recommend that you wear comfortable shoes and bring your own water and snacks. Parking is complimentary as long as you print the provided parking permit. Once registered, you will receive event and parking/permit information. For directions on where to park, please view our parking campus map (PDF, 1.9MB) 
Important Notice:
In accordance with the CSU policies, all visitors must provide proof of COVID-19 vaccination including boosters, or a negative COVID-19 test, prior to engaging in activities on CSU campuses. Upon arrival, visitors must submit proof of vaccination and booster, or negative COVID-19 test, along with photo identification, to a member of the Admissions and Recruitment office, to participate in campus activities. Only formal vaccination records or negative COVID-19 test results will be accepted (a photo with appropriate information is acceptable). COVID-19 negative test results must be from within 48 hours of the visitor's participation in the program. For more information regarding CSU COVID-19 vaccination policies, visit https://calstate.policystat.com/policy/11030468/latest/.
Mask Requirement:
As of July 5, in accordance with university policies, we are requiring guests and students to wear masks indoors (regardless of vaccination status). Masks are not required outdoors at this time. Please view our campus safety rules for visitors here. If you have visited our campus and have tested positive for COVID-19 or have been exposed to someone who has tested positive, please self-report this information as soon as possible here.
Unable to make our Saturday Dolphin Tours?