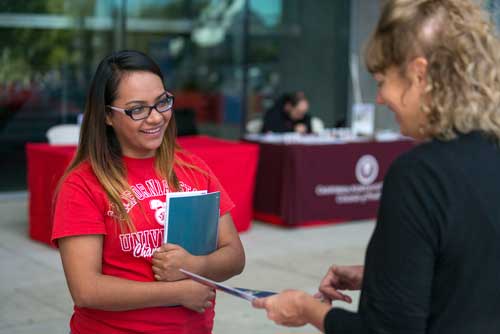 Admitted Transfer Day will be held on Friday, March 20, 2020 for the fall 2020 entering class. The event provides provisionally admitted transfer students the opportunity to learn about next steps in the enrollment process and how to be well prepared for mandatory new student orientation. While Admitted Transfer Day is optional and offered at no cost, new students must attend an orientation session in July in order to enroll in fall 2020 classes.
Admitted transfer students who are ready to commit to CSU Channel Islands for the fall 2020 term must submit their intent to enroll by May 1, 2020 at 11:59 p.m. This process includes registering and paying for new student orientation. You may do so by clicking on "submit intent" below.
For information on your Admission to CI, please visit: Admitted to CI
We look forward to welcoming you to CSU Channel Islands!