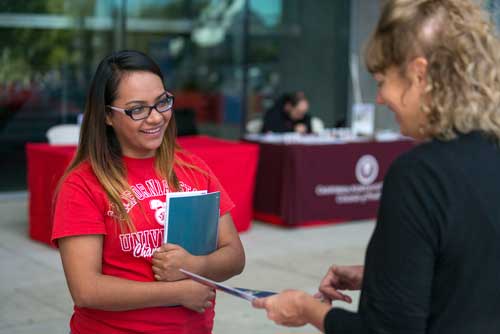 Admitted Transfer Day provides newly admitted students the opportunity to learn about next steps in the enrollment process, which take place between February and New Student Orientation in July.
During Admitted Transfer Day,  students will have the opportunity to attend presentations from Academic Advising, Admissions, Financial Aid, Housing, and Records & Registration. The information provided will help prepare transfer students for a successful transition to CSU Channel Islands. Admitted transfer students can also take an optional campus tour at the conclusion of the program.
The event will be held on Friday, March 23. Admitted transfer students will be emailed an invitation in early March 2018. To RSVP, please access the link provided in the email. 
For information on your Admission to CI, please visit: Admitted to CI
We look forward to welcoming you to CSU Channel Islands!