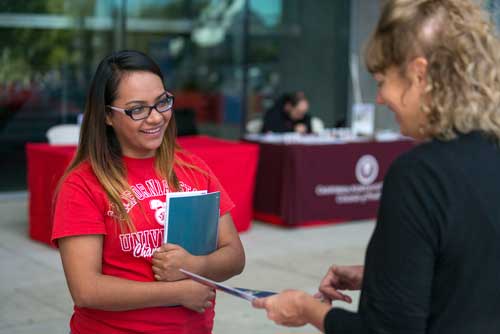 Admitted Transfer Day was held on March 23, 2018 for the fall 2018 entering class. The event provided newly admitted students the opportunity to learn about next steps in the enrollment process, which take place between February and New Student Orientation in July.
Students who were unable to attend Admitted Transfer Day may view the presentations shared from Academic Advising, Admissions, Financial Aid, Housing, and Records & Registration. This information will help prepare transfer students for a successful transition to CSU Channel Islands and come prepared for July's Transfer Island View Orientation session.
Admitted transfer students that are ready to commit to CSU Channel Islands for the Fall 2018 term, must submit their intent to enroll by May 1, 2018. You may do so by clicking on "submit intent" below.
For information on your Admission to CI, please visit: Admitted to CI
We look forward to welcoming you to CSU Channel Islands!