Dodger Day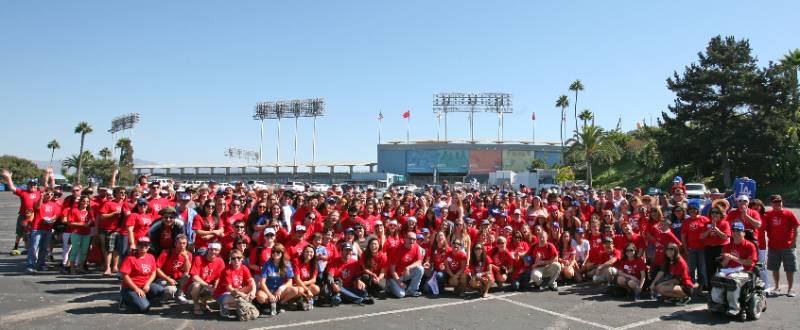 More than 500 CI students, staff, faculty and community friends attended the annual Alumni & Friends Dodger Day on Sunday.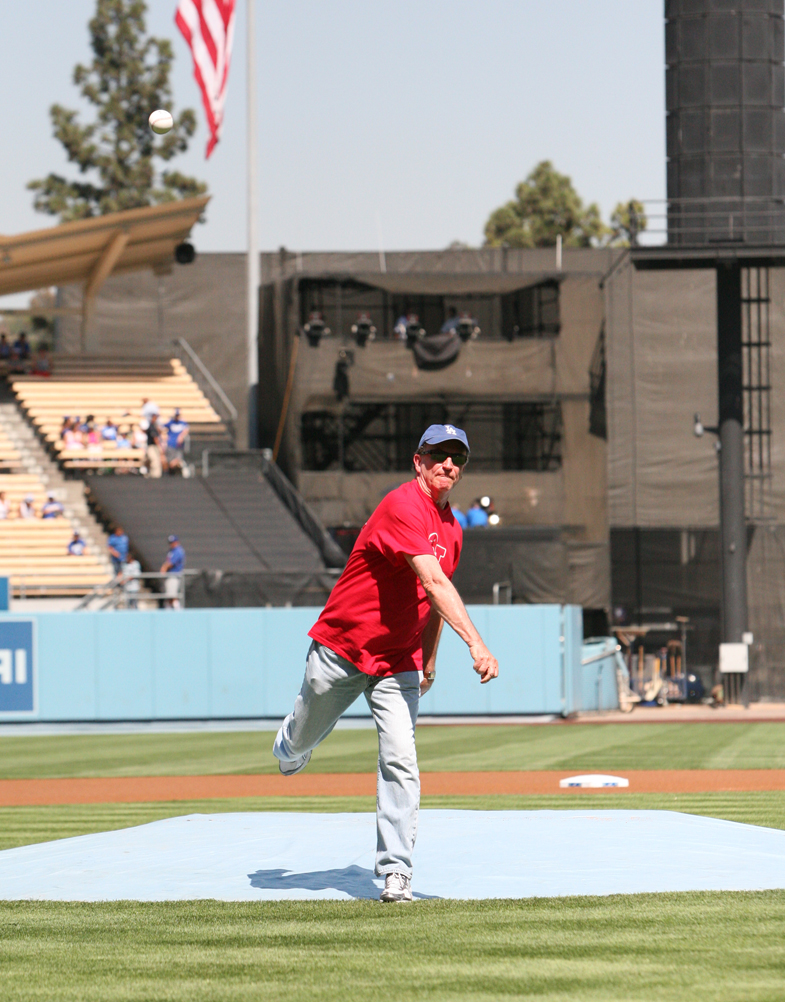 President Rush throws out the ceremonial first pitch before the Dodgers take on the Colorado Rockies.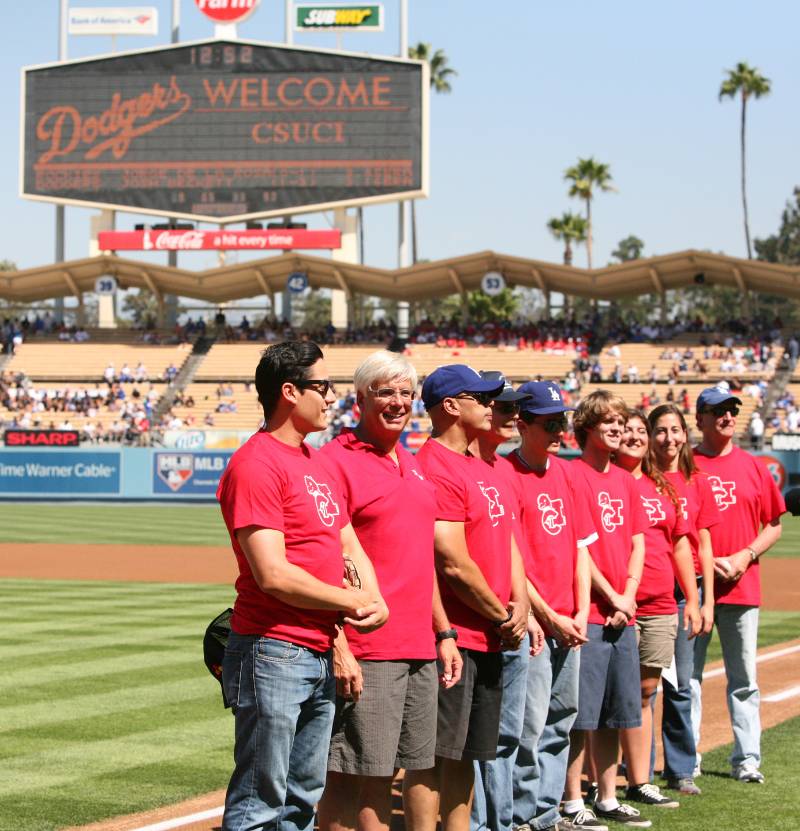 CI makes it onto Dodgervision!  L to R: A&FA Board President Fernando Mora; CI Foundation Chair George Leis; Vice President for Student Affairs Wm. Gregory Sawyer; Assistant Provost Dan Wakelee and son, Andrew; Student Government President David Ashley; Student Programming Board President Lundon Templeton; Director of Alumni Relations Tania Garcia; CI President Richard Rush.

Peace Pole Dedication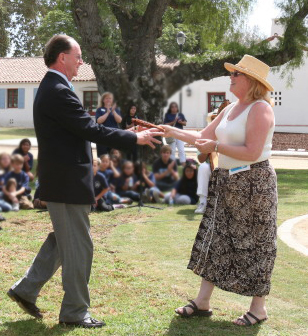 Margaret Driscoll, Broome Library, presents Dr. Rush with a handcarved Indonesian Peace Pole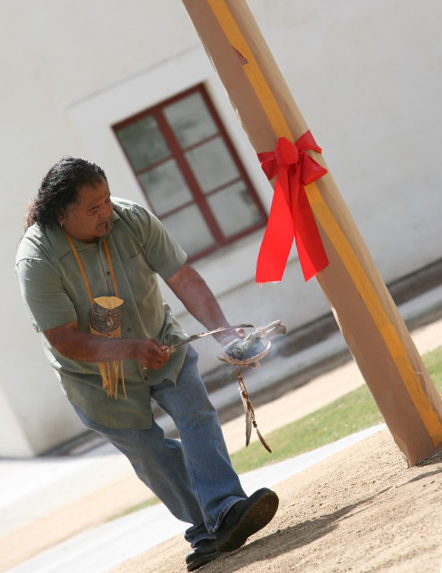 Raudel Banuelos performs the Chumash Blessing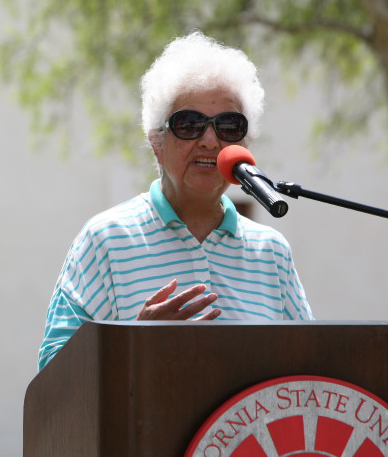 Lupe Anguiano, featured speaker, Executive Director, Stewards of the Earth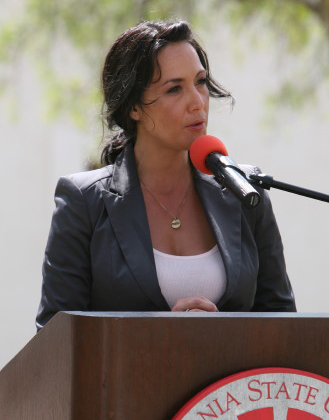 FOOD Share's President/CEO Bonnie Weigel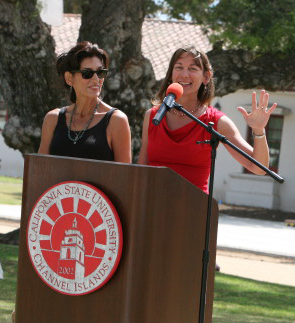 Pilar Pacheco, Director of Center for Community Engagement and Professor Andrea Grove, former Faculty Director of Center for Community Engagement
 
After the Peace Pole unveiling, students and campus community members read the engravings in their respective languages: LtoR: Raudel Banuelos/Chumash; Antoine Hage/Arabic; President Rush/English; Juan Carlos Villanueva/Tagalog; Namiko Tsuchiya/Japanese.
United Way Day of Caring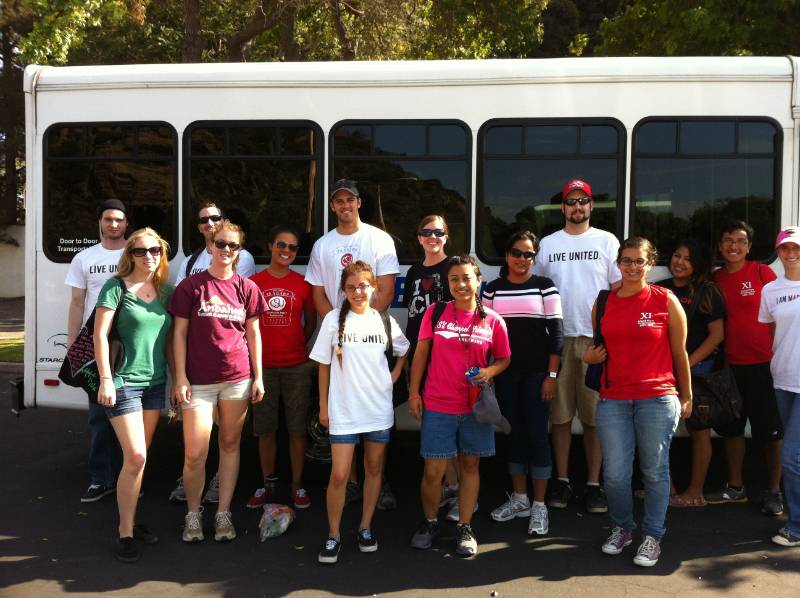 Seventeen CI students and staff from the Center for Community Engagement and Housing & Residential Education volunteered on Sept. 29 for the annual  United Way Day of Caring. CI students volunteered at the Community Action Project transitional home for at-risk men by cleaning, moving furniture, weeding, raking, and mowing the lawn! Students pictured include: Ashley Waters, Kaitlyn Cotton, Jennifer Cotton, David Seery, Sarah Ip, Travis Hall, Lizbett Chavez, Megan Lane, Astrid Barajas, Donald Schiller, Jennifer Calderon, Edgar Martinez, Taylor Olmstead, Carina Sandford, Aruna Naik.
For more information contact Pilar Pacheco, Associate Director for the Center for Community Engagement, at ext. 8851 or pilar.pacheco@csuci.edu.
© Wavelength October 4, 2012