CI Connection Luncheon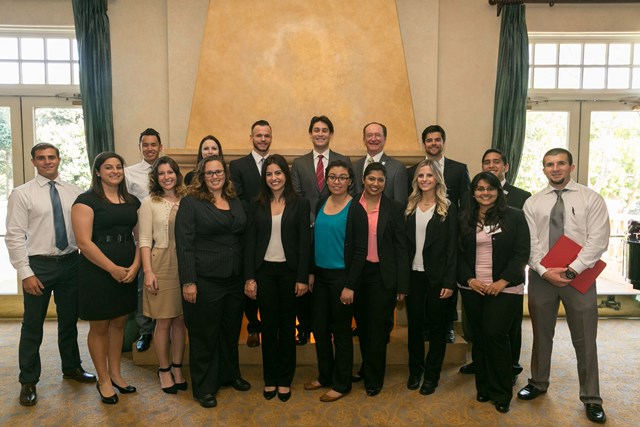 Career Development Services partnered with the Camarillo Chamber of Commerce to host a networking mixer prior to the annual CI Connection Luncheon on Feb. 19 at Spanish Hills Country Club. In preparation for the event, 20 selected students were trained on topics surrounding professionalism, dining etiquette, and interviewing techniques.
For additional information, contact Amanda Carpenter, Assistant Director for Career Development Services & Henry L. "Hank" Lacayo Institute Internship Program, at ext. 3565 or amanda.carpenter@csuci.edu.
Sidewalk CPR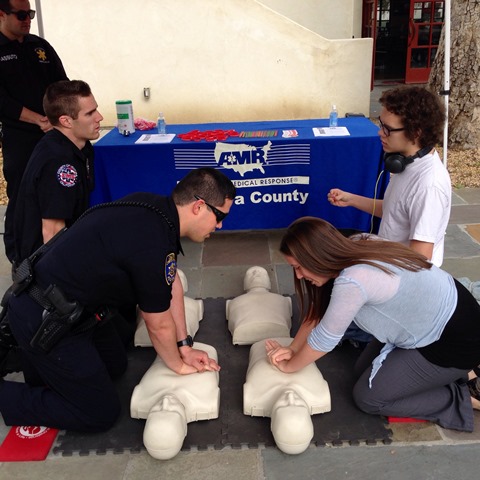 On Feb. 16 members of the CI community participated in a Sidewalk CPR course.  CIPD Officer Andrew Garcia assisted in guiding over 100 students in learning Sidewalk CPR.  If you couldn't stop by last week, you can download the app at http://www.jive.me/apps/handsonly.
Return to the Table of Contents
© Wavelength February 26, 2015