103 CI Gamers – 25 events – 4 medal teams – 25 medalists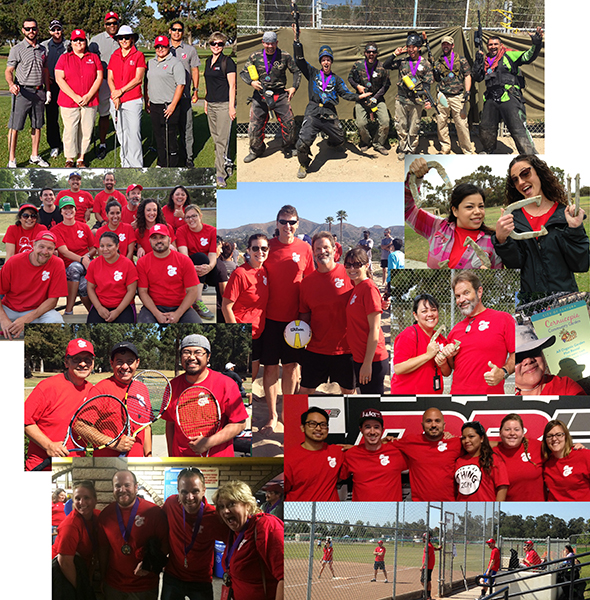 The CI Corporate Games team closed out a busy April, participating in kickball, horseshoes (fourth place women's), soccer, miniature golf (Gold medal team), tennis, and 9-ball; then rolled into May with bowling, MB2 racing, golf, and table games (speed scrabble, spades, Texas hold 'em).
Members of the team and CI community are invited to come out for the Closing Ceremonies (PDF, 222KB) on Saturday, May 9, 9 a.m. to 2 p.m. at Harbor Cove Beach, Ventura Harbor. Division trophies and Spirit Awards will be given at the event close. Due to a busy schedule of on-campus activities and preparation for Commencement, CI will not participate in sandcastle and tug-o-war events that day.
Many thanks to all who signed up, practiced and contributed their time and spirit and to the City of Ventura for organizing the 26th year! CI has definitely made an impression. And as one Gamer put it, "… It (our Corporate Games participation) has ongoing potential to expand relationships and morale on campus plus build good will within the local community."
Updates and information on 2016 will post on the Corporate Games website in August and we'll start revving up our teams then.
For additional information or to help coordinate the 2016 team, contact Joanna Murphy, Associate Director for Communication & Marketing at ext. 8915 or Joanna.murphy@csuci.edu. 
Project Vista Scholarship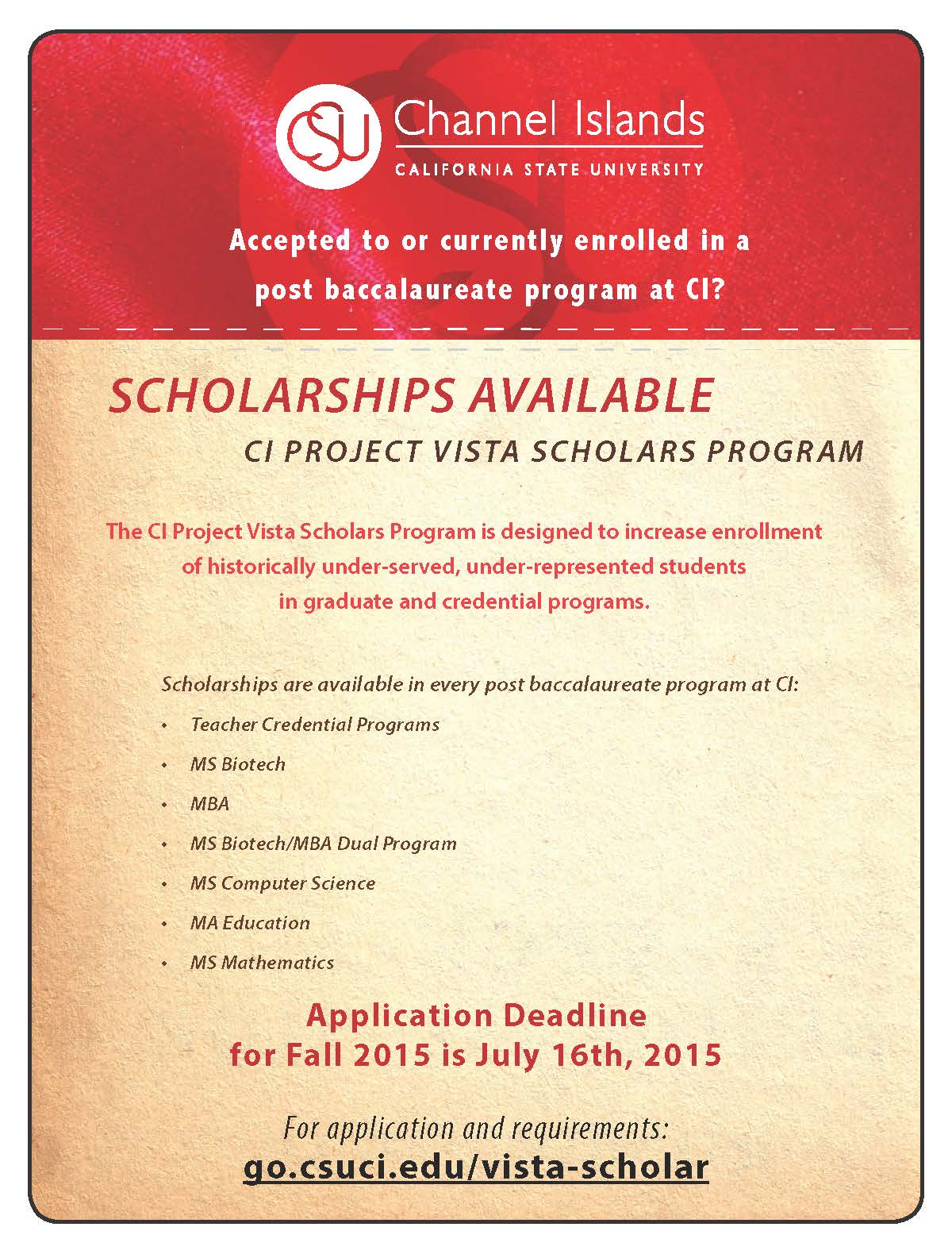 The CI Vista Scholars Program is open and available for the fall 2015 semester. As you know, the CI Vista Scholars Programs is designed to increase enrollment of historically under-served, under-represented students in our graduate and credential programs.
Please visit  http://www.csuci.edu/vista/programs/vista-scholarship.htm  for information on eligibility requirements, application forms, and letters of recommendation forms. 

Scholarships are available for students in every credential and graduate program at CI. Students in the pre-requisite credential program are not eligible to apply. Award amounts will range, typically from $500-$2,500. Applications are due July 16 by 5 p.m.
For additional information, contact Jennifer Lugo, GSC Administrative Support Assistant, at ext. 3593 or Jennifer.lugo@csuci.edu.
Return to the Table of Contents
© Wavelength May 7, 2015