SAGE Student Research Conference – May 6
The 9th annual SAGE Student Research Conference will be held on Saturday, May 6 from 8:30 a.m. to 5 p.m. at various locations around the North Quad on campus, including Napa Hall.
Featuring 250 students from all the CSUCI academic departments, this year's conference is the largest to date.  Under the direction of a faculty mentor, student researchers used a variety of methods to introduce the public to research projects they have been working on all semester. 
The keynote speaker for this year's conference is producer/screenwriter/cartoonist Bruce Eric Kaplan who has worked on NBC's "Seinfeld," HBO's "Six Feet Under" and is currently the executive producer for HBO's "Girls."
For more information contact Jason Miller, Senior Research Officer, at 805-437-8898 or Jason.miller@csuci.edu.
Honors Convocation – May 13
The University will bestow honors on high-achieving graduating seniors during its 2017 Honors Convocation, Saturday, May 13, at 6:30 p.m. at the John Spoor Broome Library Plaza. The ceremony is open to all students earning honors and graduating from fall 2016 through summer 2017.
To receive honors at graduation, a student must have completed a minimum of 30 units at CSUCI for a letter grade and earned a grade point average of 3.50 or above in all CI and transfer coursework. Graduates may receive honors at one of the following three levels: Cum Laude for GPAs of 3.50 – 3.74; Magna Cum Laude for GPAs of 3.75 – 3.89; and Summa Cum Laude for GPAs of 3.90 – 4.0.
CSUCI will also recognize outstanding students in each major with Program Honors, and acknowledges students with achievements in the areas of community engagement and integrative, multicultural, and international perspectives with Mission Center Awards. Graduating students who are President's Scholars or members of the Mortar Board Four Pillars Chapter, the nation's premier honor society, will also be recognized during the event.
For more information contact Andrea Skinner, Curriculum Coordinator and APDB Coordinator at 805-437-2749 or andrea.skinner@csuci.edu.
Commencement – May 20
Over 2,000 students are eligible to receive degrees and credentials at this year's commencement ceremonies to be held on Saturday, May 20 at 9 a.m. and 3 p.m. Commencement is a wonderful opportunity to see first-hand the pride and joy seen on the faces of graduating students and their families.
During the afternoon ceremony, President Erika D. Beck will award Ventura County Office of Education (VCOE) migrant education director Joe I. Mendoza an honorary Doctor of Humane Letters in recognition of his work as a teacher, administrator, speaker and advocate for thousands of students in need.
During the afternoon ceremony, CI's Distinguished Alumnus Award will be awarded to Allison Macdonald, '07 Psychology.
The campus community is also invited to attend the Commencement rehearsal scheduled for Friday, May 19 in the early afternoon in the South Quad. An email reminder will be sent the week of Commencement with an exact time for rehearsal.
For additional information contact Elizabeth Rubalcava, Director of Special Projects and Commencement Chair at 805-437-8416 or elizabeth.rubalcava@csuci.edu.
Wine & Brews at the Barn – June 15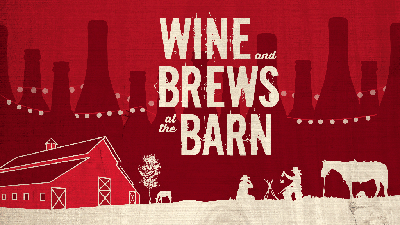 Join your Alumni & Friends Association for a wine and beer tasting experience on Thursday, June 15 from 5:30 – 8 p.m. at the Camarillo Ranch. Enjoy tastings from Alexander Valley Vineyards, Institution Ale Co., and Lori's Original Lemonade, plus delicious appetizers and a raffle.
Tickets are on sale now at go.csuci.edu/wine. All proceeds from the event benefit the Alumni & Friends Endowed Student Scholarship Fund.
For more information contact Steven Guetzoian, Specialist, Alumni Engagement & Annual Fund, at 805-437-3622 or steven.guetzoian@csuci.edu.
Return to the Table of Contents
© Wavelength May 4, 2017