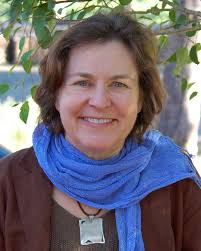 You are invited to the Campus Reading Celebration, which provides an annual opportunity for the campus community and public to share in a common intellectual experience. The book for the 13th annual Campus Reading Celebration is We Are All Completely Beside Ourselves: A Novel by Karen Joy Fowler. The centerpiece of the Campus Reading Celebration will be a visit by Author Karen Joy Fowler on October 29, 2015 for all to attend!
Online Registration closes at 12:00pm on October 29th.  
You will be able to register at the event.  Please note if you are purchasing a ticket, only cash and check will be accepted.
CI students, faculty and staff = FREE
Community Members = $10
Non-CI Students (Community College, HS, etc.) = $5
---
Karen Joy Fowler Itinerary @ CI
Thursday, October 29
1:30 pm: Class Visit
Bell Tower West, Rm. 2704
Weird World Fiction (COMP 200), with Professor Samatar.
3:30 pm: Interdisciplinary Discussion Panel
Del Norte Hall, Room 1500
a 60-minute interactive discussion panel, featuring Dr. Matthew Campbell (Psychology) and Charles Sackerson (Biology). This panel is open to the community; ~75 attendees are expected. OPEN TO ALL STUDENTS AND FACULTY
6:30 pm: Keynote Presentation
Grand Salon
*You will deliver a 45-minute presentation on WE ARE ALL COMPLETELY BESIDE OURSELVES to an audience of ~500 students and community members. This will be followed by 15 minutes of Q&A.
8:30 pm: J. Jacob Jenkins, co-chair of the Campus Reading Celebration committee, (cell 813-600-9978) will drive you to your hotel after the event.
Friday, October 30
9:00 am: Class Visit
John Spoor Broome Library, Rm. 1350
Visit 21 students co-enrolled in the SURF Living Learning Community joining Critical Thinking (UNIV 150), Undergraduate Research (UNIV 198), and Composition (COMP 100), for 45 minutes. Matthew Cook is one of the faculty in this co-hort. This class will be informal.
10:30 am: "Coffee with Karen"
12:00 pm: Student Union Freudian Sip
*You will visit with various members of the CRC committee over hot coffee and casual conversation. OPEN TO ALL CI FACULTY
---
Parking Information:
Complimentary event parking is limited and only available in the designated parking lot.  Once on campus, follow the directional signage to event parking then follow the walking signage to the event location.  Free parking is available at the Camarillo Metrolink Station/Lewis Road parking lot with bus service to and from the campus.  In order to waive bus fares, riders should present their event registration confirmation when boarding the CI Vista bus, otherwise the cash-only bus fare is $1.25 each way. Buses arrive and depart from the Camarillo Metrolink Station every 30 minutes from 7 a.m. to 10 p.m., Monday through Friday. For exact times, check the schedule at: www.goventura.org
---
For additional information contact the Conferences & Events office at events@csuci.edu or 805-437-3900.

 

Campus Reading Task Force:


David Claveau
Matt Cook, Co-Chair
Georgina Guzman
Debora Hoffman
Jacon Jenkins, Co-Chair
Joan Peters
Marisol Rodarte
Sofia Samatar
Elizabeth Sowers
Zachary Valladon
Kimberly Rose