The Center for Community Engagement (CCE) hosts many workshops, meetings and events designed to gather stakeholders together for informational, networking, service and celebratory opportunities. The following events are the CCE's signature events. For more information, please contact Pilar Pacheco, Managing Director at pilar.pacheco@csuci.edu or 805.437.8851.
FALL 2016 EVENTS/WORKSHOPS
SPRING 2017 EVENTS/WORKSHOPS
CO-CURRICULAR SERVICE-LEARNING EVENTS
Co-curricular service-learning events include any service activity not specifically associated with a class. The following CCE sponsored events are open to the campus community with dates given for the 2016-2017 academic year.
SERVICE DAYS 2016-2017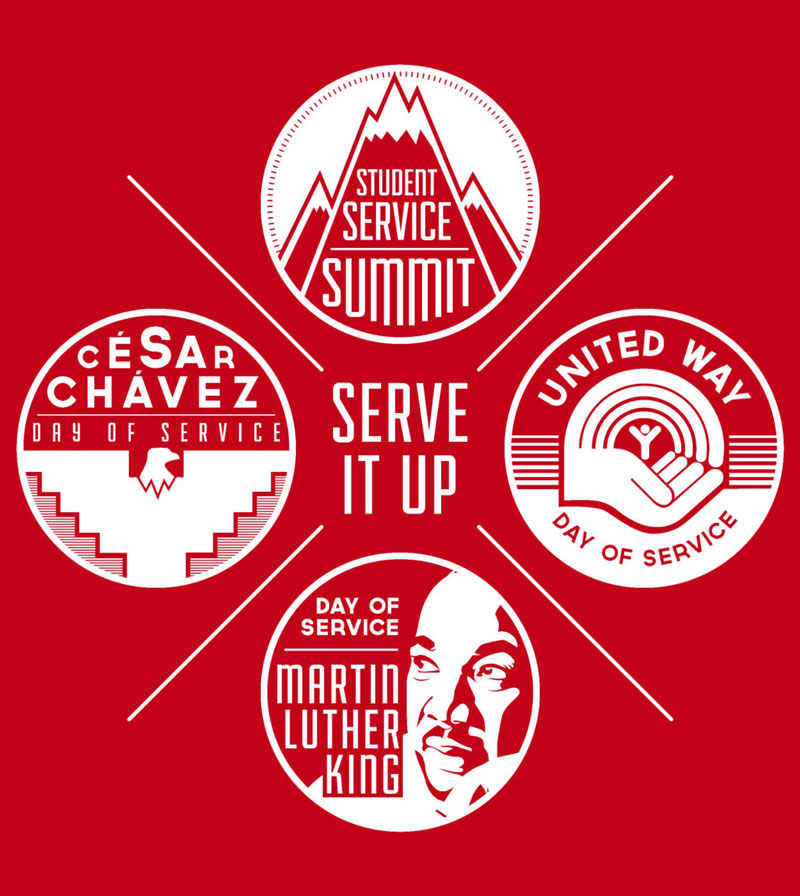 Serve It Up is a yearlong program, developed in collaboration with the Center for Community Engagement, Intercultural Services, Student Leadership and Veteran's Services. Serve It Up provides the Channel Islands community with day-long volunteer opportunities throughout Ventura County. All participants will be provided with a Serve It Up T-shirt and water bottle, lunch, transportation and a great experience.
These service days are open to students, staff & faculty. For more information about service days please contact Community Engagement Ambassador, Alexis Marquez at alexis.marquez428@myci.csuci.edu.