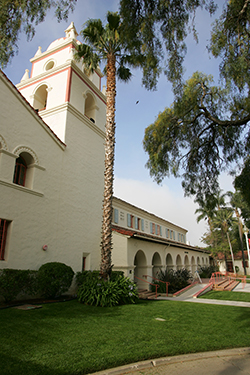 California State University Channel Islands (CSUCI) is committed to providing everyone a welcoming and accessible campus. CSUCI strives to ensure qualified individuals of varied abilities receive equitable access to all University services, programs and resources as required by federal and state laws, as well as CSU policy.
Important Resources Across Campus
The office provides accommodations and resources for students with disabilities in all aspects of their educational environment at CSUCI.
The central resource for making information technology resources and services at CSUCI accessible to all students, faculty, staff and visitors.
The office facilitates reasonable accommodation to qualified employees with disabilities and job applicants with disabilities in all terms and conditions of employment at CSUCI.
Campus Policies
The California State University Board of Trustees Policy on Disability Support and Accommodations, CSU Executive Order 926
Systemwide Policy Prohibiting Discrimination, Harassment and Retaliation, Sexual Misconduct, Dating and Domestic Violence, and Stalking against Students and Systemwide Procedure for Addressing Such Complaints by Students, CSU Executive Order 1097 Revised March 29, 2019 (PDF, 864KB)
Systemwide Policy Prohibiting Discrimination, Harassment, Retaliation,Sexual Misconduct, Dating and Domestic Violence, and Stalking against Employees and Third Parties and Systemwide Procedure for Addressing Such Complaints by Employees and Third Parties Executive Order 1096 Revised March 29, 2019 (PDF, 967KB)