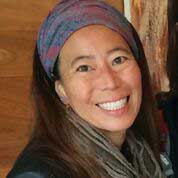 Message from the Faculty Director
The Center for Multicultural Engagement (CME) aims to foster a campus climate, both inside the classroom as well as outside in our broader communities valuing and respecting all forms of diversity.  The CME challenges students, staff, and faculty to commit to diversity as a source of renewal and vitality to empower YOU to be an active agent of change promoting civic action and social justice.
We all have to recognize that in order to do this work we must deal with our own unconscious biases and understand our own multicultural identities---whether it be ethnic, cultural, gender, sexual orientation, abilities, etc...—for us to open up our hearts and minds to embrace others' diverse backgrounds. It is important to that we all come together, building on our strengths and diverse backgrounds to foster a more inclusive, powerful, and just society. The first volume of our CME publication Voices, Diversity Begins With Me, illustrates how this work is actively being done on the CSU Channel Islands campus.  The second volume of Voices, The Power of Connection, emphasizes how despite the incredible stress and hardship that students, faculty, staff and administrators experienced over the past year, we all found ways to come together to support one another within our community. That is the great power of connection, community and collegiality at CI.
The CME aims to support everyone at CSUCI helping to educate, create awareness, and provide resources to foster collegiality, diversity, equity, and inclusion at CSU Channel Islands and in our diverse communities.
Christy Teranishi Martinez
Professor of Psychology
Faculty Director of the Center for Multicultural Engagement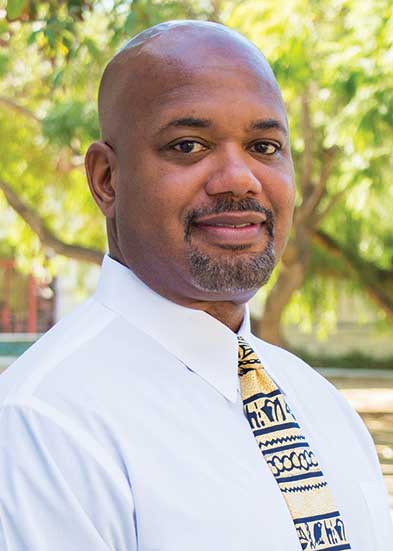 Message from the Student Affairs Director
In collaboration with Dr. Teranishi Martinez and the CME Advisory Board members, we hope to highlight relevant cultural issues, students, staff and faculty narratives and cultural information that center the importance of multiculturalism, diversity and inclusion in the CI university community. There is a great deal of work to do on our campus, in our nation and in the world.
As a campus community, we can and are moving forward through education, dialogue and cooperation. James Baldwin eloquently stated, "I'm not interested in anybody's guilt. Guilt is a luxury that we can no longer afford. I know you didn't do it, and I didn't do it either, but I am responsible for it because I am a 'human being' and a citizen of the 'world' and you are responsible for it, for the same reason."
For this reason, we are in motion and seek to make a notable impact. I am encouraged. We hope that each student, faculty and staff member will join us in helping to make our campus community be the best that it can be.
Charles E. Osiris
Associate VP Student Affairs, Retention, Outreach & Inclusive Student Services (ROI)
Student Affairs Director of the Center for Multicultural Engagement