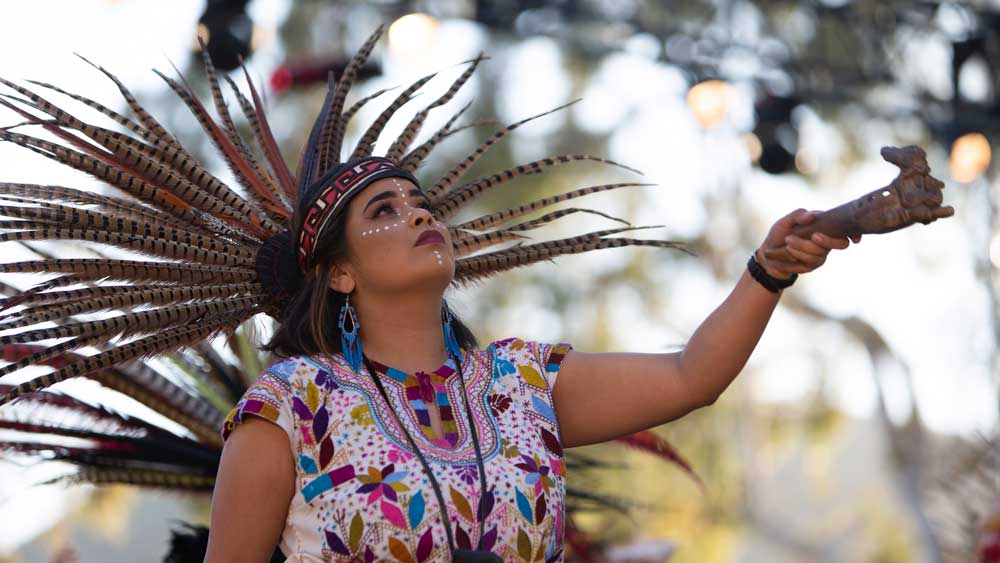 Moving From Courageous Conversations to Collaborative Action: Building a Beloved Community
Students, faculty, staff and administrators addressing our challenges collectively
Facilitated By
DR. ALMA CLAYTON-PEDERSEN
DATE: Thursday, March 25, 2021
TIME: 3:00 PM - 5:00 PM
RSVP: https://bit.ly/3150XsX
For more information about this event, contact Jeannette Edwards, Centers Coordinator at jeannette.edwards@csuci.edu.
This event is being hosted by the Center for Multicultural Engagement with the support of the Division of Academic Affairs and the Division of Student Affairs.
The CME supports education and awareness of equity, inclusion, and social justice issues through diversity training and multicultural resources including, Undocumented Student Ally Training, SAFE training, and Diversity Training Workshops.
SAFE Training Spring 2019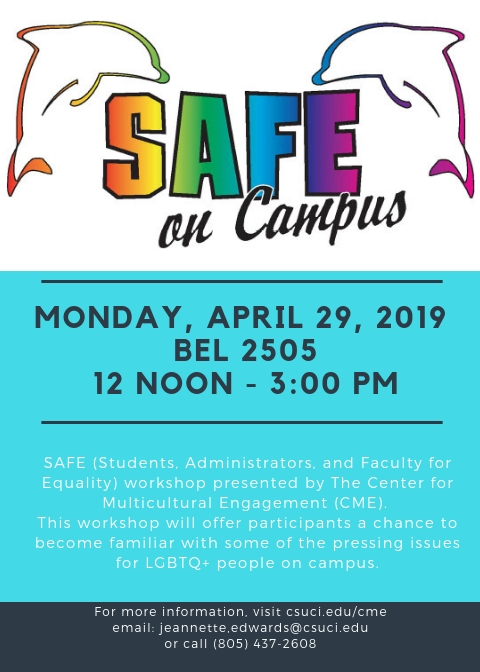 Location Change: BEL 2505
SAFE Training
Students, Staff, Administrators, and Faculty for Equality (SAFE) workshop presented by the Center for Multicultural Engagement (CME). This workshop will offer participants a chance to become familiar with some of the pressing issues for LGBTQ+ people on campus
RSVP: SAFESpring2019