Big Rock Park
This small park at the entrance of campus can be utilized for passive recreation or small receptions and gatherings.  This locations boasts large shade trees and large boulders throughout the park.
---
Broome Library Plaza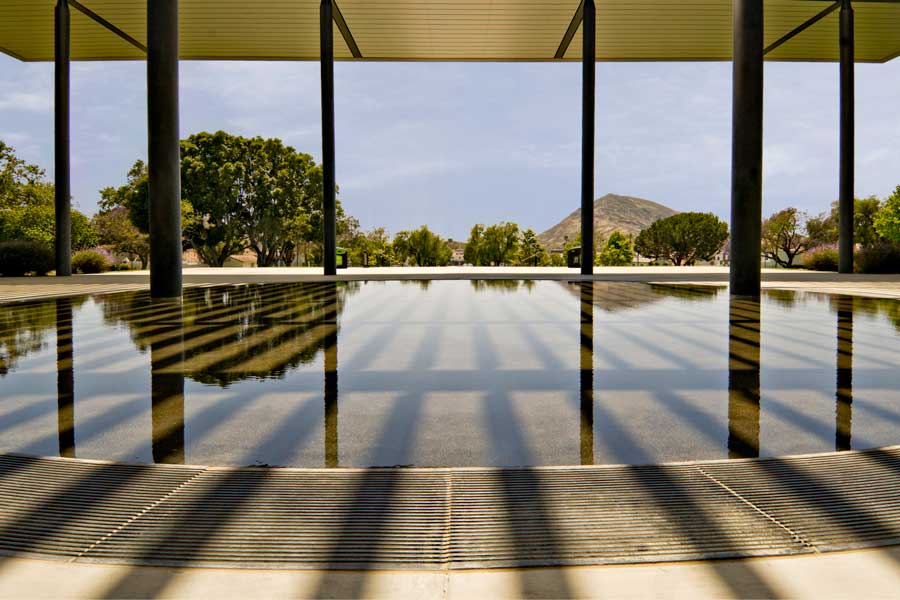 Located at the front of the John Spoor Broome Library, the Broome Library Plaza offers a spacious area for your event. Perfect for vendor fairs, receptions, performances, and much more. This location features a reflection pool that can be filled or drained to meet your space needs. Ample grass area surrounds the Broome Library Plaza for additional space needs.
Broome Library Plaza Layout (PDF, 582KB)
---
Channel Islands Boating Center
The Channel Islands Boating Center offers classroom space, conference room, lobby gallery and a reception deck. The two classrooms can be combined to make one large room to accommodate 70 people.
Channel Islands Boating Center Layout (PDF, 176KB)
---
Potrero Field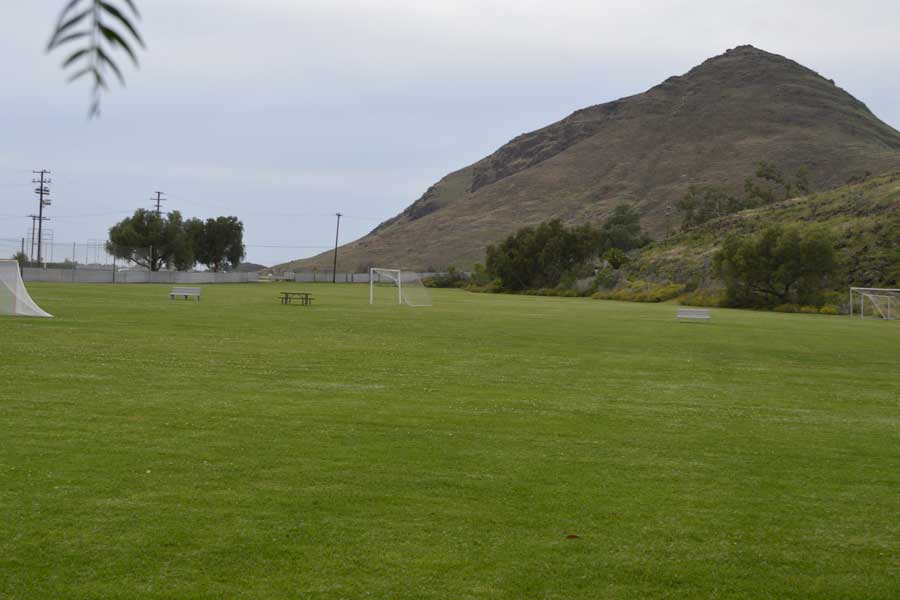 Potrero Field is located next to the Recreation Center. Potrero Field can accommodate a regulation size, 110 x 75 yard, soccer field and a second smaller field, 40 x 80 yards. These fields are placed in an L shape with some additional spectator space available on the sides.
Potrero Field Layout (PDF, 164KB)
---
North Field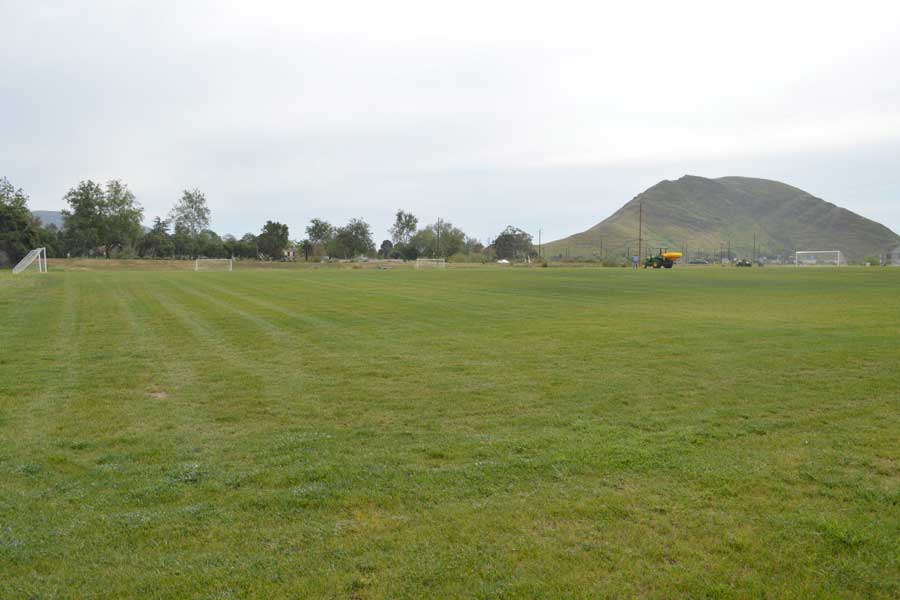 The North Field is located on University Drive. A softball field and two multi-use fields are available, which are 110 x 75 yards. This field is perfect for flag football, lacrosse, soccer and other high energy sports.
North Field Layout (PDF, 36KB)
---
Recreation Center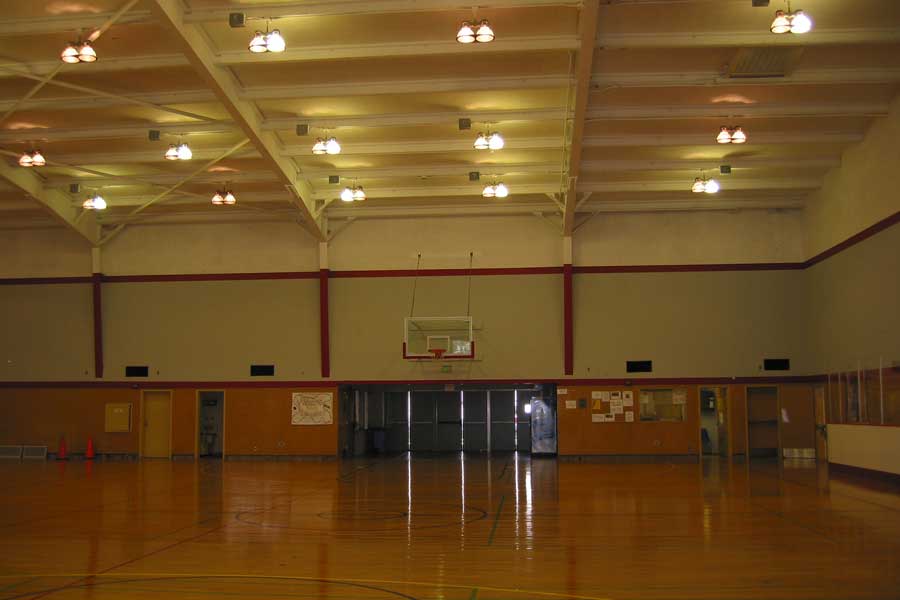 CI's Recreation Center offers a large basketball facility that can accommodate up to 1,000 people. Fitness equipment and locker rooms are also available.
---
North Quad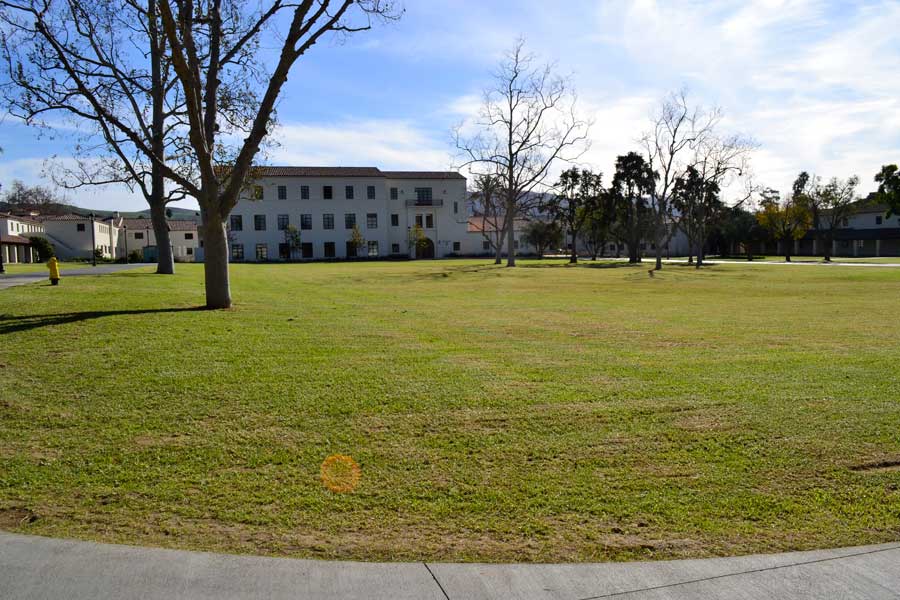 This beautiful courtyard surrounded by academic buildings is adjacent to the Grand and Petit Salons. This space is ideal for receptions, festival or outdoor gathering. Additional lighting and rentals may be required for use of this space.
North Quad Layout (PDF, 610KB)
---
South Quad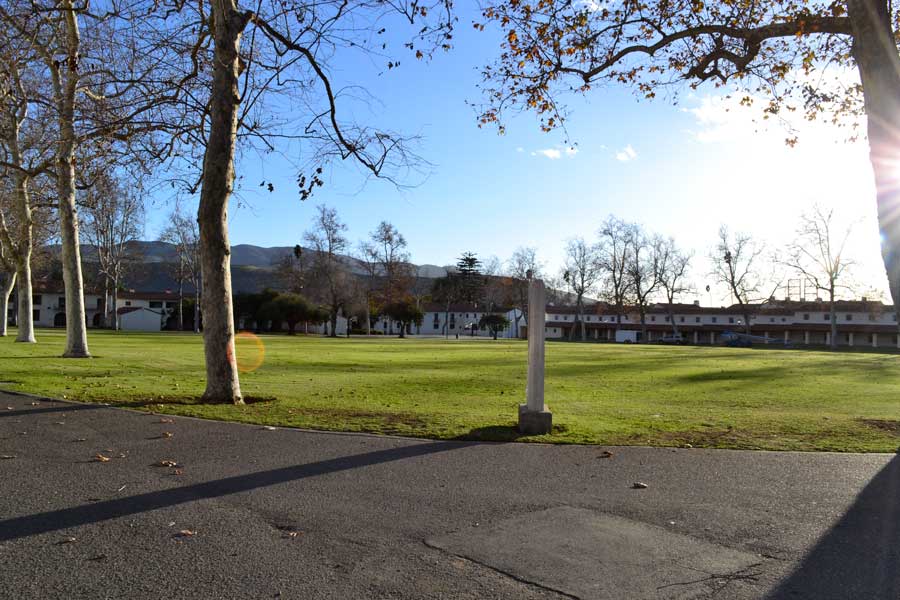 South Quad is a larger courtyard surrounded by academic spaces and student housing. This space can accommodate larger festivals and social gatherings.
South Quad Layout (PDF, 35KB)
---
Central Mall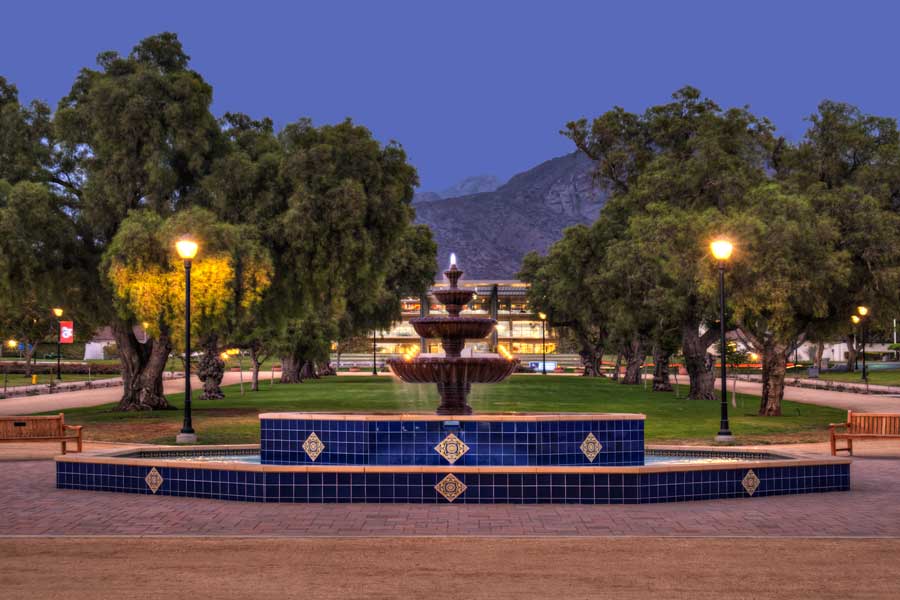 With breathtaking views of the Santa Monica Mountains, the Central Mall is an amazing location for your next event. Perfect for receptions, luncheons, concerts, and much more, the Central Mall provides an open air venue that is spacious and allows for creative options for use of the space.
Central Mall Layout (PDF, 185KB)
---
Student Union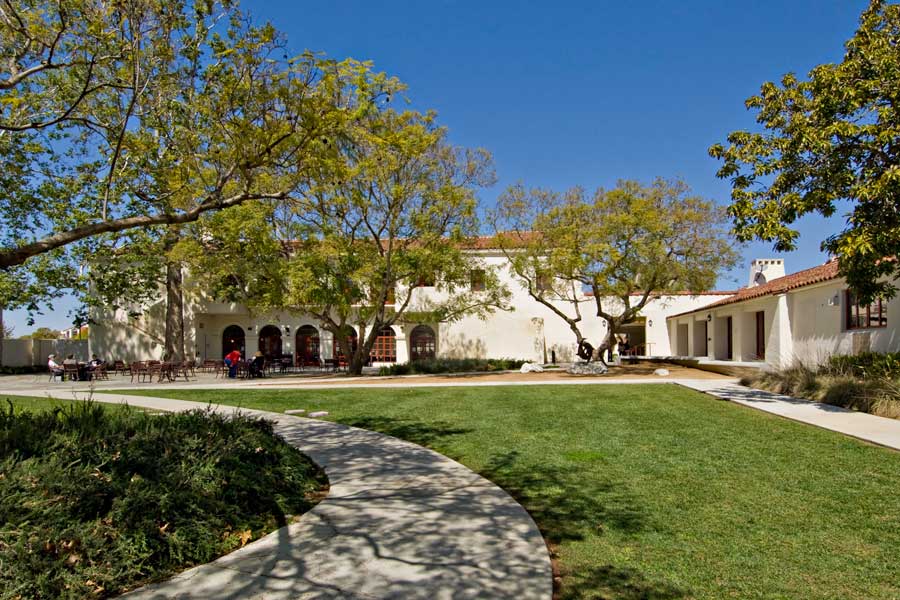 The Student Union consists of a large dining area that features a coffee house, the Freudian Sip, and the Lighthouse Cafe. The Tree House Courtyard features preserved sycamore and pepper trees. A game room with flat screen TVs, pool tables, shuffle board, table tennis, air hockey and gaming consoles is also available. Lounge areas are located in the East Wing and the Tree House Lounge. This building also contains three meeting spaces that can accommodate between 10-25 people. The Student Union building is equipped with green technology such as lighting control and sustainable flooring material and has wireless access.
Student Union Layout (PDF, 56KB)