Central Mall
With breathtaking views of the Santa Monica Mountains, the Central Mall is an amazing location for your next event. Perfect for weddings, luncheons, concerts, and much more, the Central Mall provides an open air venue that is spacious and can provide creative options for use of the space.
Central Mall Layout (PDF, 184KB)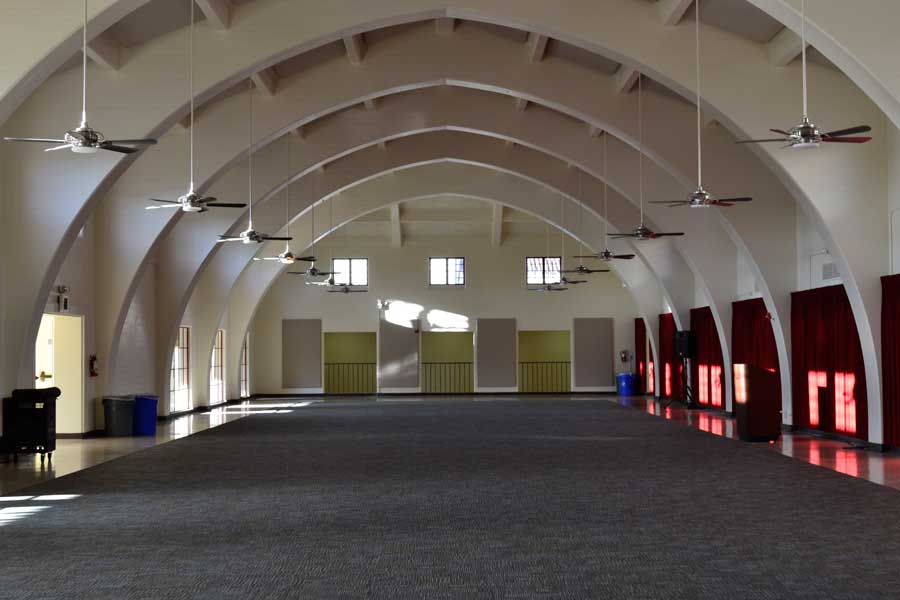 Grand Salon
Grand Salon is a multi-use event space located in the North Quad. This space is known for its dramatically high arched ceilings and unique mission-style architecture. Grand Salon can accommodate a maximum of 600 people in a theatre style layout, 300 people in a banquet layout, but can also be setup in a variety of ways, depending on your wants and needs. This space has a front foyer, great for check-in or welcoming guests, restroom facilities nearby, climate control, and wireless access.
Grand Salon Layout (PDF, 49.7KB)
Malibu Hall
Malibu Hall is a multi-use room that can be set-up in a lecture, banquet or cocktail style. This space can accommodate up to 250 people, has its own restrooms, a front foyer, great for check-in or welcoming guests, and is fully equipped with built-in visual equipment.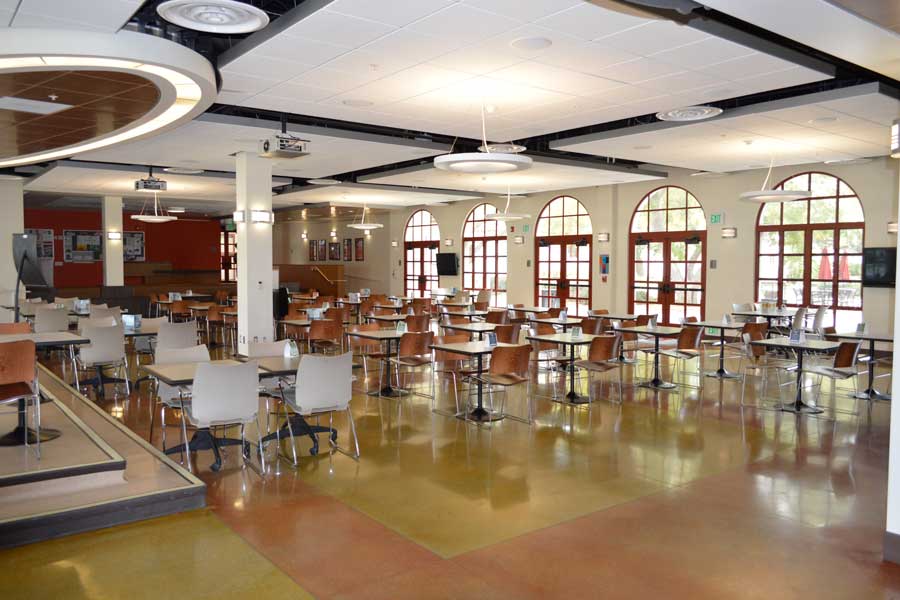 Student Union
The Student Union consists of a large dining area that features a coffee house, the Freudian Sip, and the Lighthouse Cafe. A Tree House Courtyard which features preserved sycamore and pepper trees. A game room with flat screen TVs, pool tables, shuffle board, table tennis, air hockey and gaming consoles. Lounge areas located in the East Wing and the Tree House Lounge. This building also contains three meeting spaces that can accommodate between 10-25 people. The Student Union building is equipped with green technology such as lighting control and sustainable flooring material and has wireless access.
Student Union Layout (PDF, 56KB)