CAMPUS READING CELEBRATION
Dear Campus Community, 
CSU Channel Islands is pleased to welcome New York Times bestselling author Roxane Gay to the campus on Thursday, October 18, 2018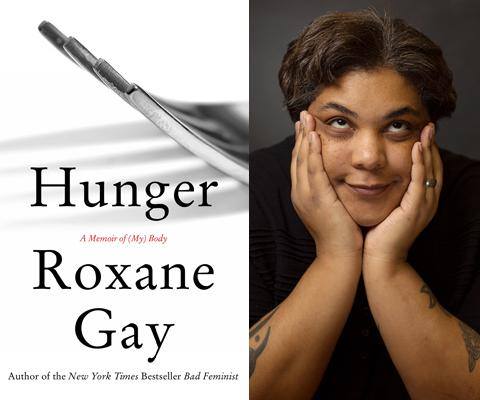 Roxane Gay has had three NY Times bestselling books, Hunger among them, and writing that has appeared in Best American Short Stories and many other journals and is a contributing opinion writer for the NY Times. She is from Haitian descent, raised in Omaha, Nebraska, and is a professor of English at Purdue University.
New York Times bestselling author Roxane Gay has written with intimacy and sensitivity about food and bodies, using her own emotional and psychological struggles as a means of exploring our shared anxieties over pleasure, consumption, appearance, and health.
SCHEDULE OF EVENTS - THURSDAY, OCT. 18
Interactive performance inspired by "Hunger"
This interactive performance inspired by New York Times bestselling author, Roxane Gay's book, Hunger, a Memoir of (My) Body, will be brought to you by Professor Burris and her students of PATH 480 Acting III 
TIME: 3:30pm - 5:00pm
LOCATION: MAL 140

KEYNOTE ADDRESS
Followed by Q&A and a book signing of Hunger
GRAND SALON
5:30PM - 7:30PM
Doors open at 5:00pm
Admission is free for CI students, faculty and staff (with valid CI ID) $5 for non-CI students with school IDs; and $10 for the public. Copies of Gay's book, Hunger, will be available for sale and signing at the event.
 We hope you can join us!
The Campus Reading Celebration Task Force, 2018:
Kim Vose (Co-Chair)
Georgina Guzman
Sohui Lee
Catherine Burriss
Jeannette Edwards (Staff)