From Inspiration to Innovation—
Celebrating Visionary Leadership
A Farewell Dinner Honoring the Presidency of Richard R. Rush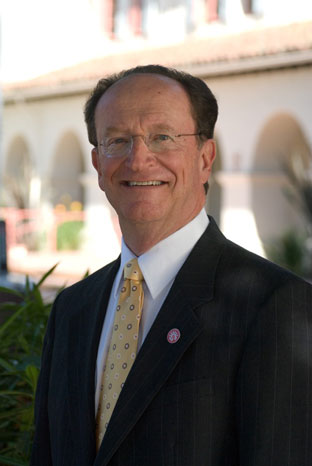 RICHARD R. RUSH is the founding president of California State University Channel Islands (CI) and has led the University for 15 years. President Rush leaves an indelible mark on CI—from his dedication to putting students first, supporting underserved populations and striving for innovation to building partnerships that facilitated expansion and prosperity during a time of economic hardship.
The newest campus in the CSU system, CI is now the nation's fastest-growing public university offering degrees up to a master's and recently received accreditation for its first doctoral program (Ed.D). Please join us as we thank President Rush, celebrate his many accomplishments and honor his significant contributions.
Proceeds will be gifted to support student scholarships in honor of President Richard R. Rush.
When
Where
Air Force One Pavilion - The Ronald Reagan Presidential Library
Simi Valley, CA
Tickets
Individual Ticket - $150
CI Alumni - $75*
CI Faculty or Staff - $75*
CI Student - $20*
*There are a limited number of discounted tickets available for CI Alumni, CI Faculty or Staff and CI Student tickets.
For inquires, contact Mackenzie Tolson at mackenzie.tolson@csuci.edu or call 805-437-3552.