Andrew Groom
'17 B.A. Global Studies & Spanish
By Diane Tran
English major
Communication & Public Relations Intern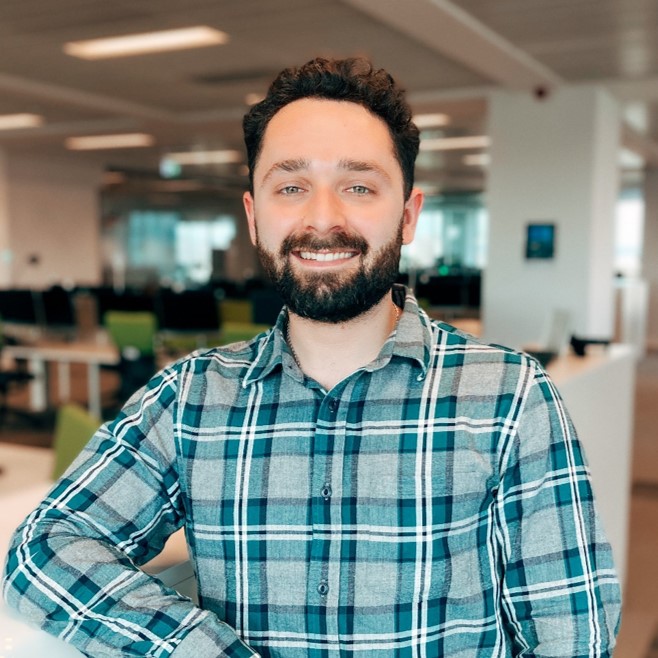 Andrew Groom, raised in Camarillo, always had a curiosity for traveling that guided his educational and career choices, albeit on an indirect path.
Transferring from a Ventura County community college, he earned a double bachelor's degree in Global Studies and Spanish at CSUCI. Groom liked CSUCI because of the small class sizes and the ease of getting involved in clubs and organizations and enrolling in classes. He also appreciated that the professors were always personable. Debt avoidance was also a factor, especially since he planned to earn a master's degree later.
"My whole game plan was to graduate with a bachelor's without loans," said Groom.
While at CSUCI, he was involved in Model United Nations, which mimicked United Nations conferences and allowed students to give speeches about real issues that the U.N. discusses. This experience allowed Groom to travel to San Francisco, Portland and Seattle. Being a part of Model U.N. instilled a lot of confidence in him and prepared him well for public speaking. These skills would be useful for his future career.
"I really liked that. It was one of the first times I was a part of something like that and was able to travel and be in a more professional-type setting," said Groom.
He specifically thanks Andrea Grove, Professor of Political Science, and Christopher Scholl, Political Science Lecturer, for always making classes interesting and teaching him so much. He also credits Professors of Spanish António Jiménez Jiménez and Stephen Clark, program Chair, for helping him reach where he is today.
After graduating, he used his degrees to find a job abroad and landed in Spain, where he worked as a bilingual teacher.
Groom now resides in Lisbon, Portugal, where he got his master's degree in economics from Iscte Business School at the University Institute of Lisbon. As one of the top institutes in Portugal, the university had many connections to big businesses. Groom attended its networking events and eventually landed a job working as a relationship manager for the Spanish market at BNP Paribas, an international French bank. His ability to speak Spanish and his experience living in Spain gave him an advantage.
"What I had done at Channel Islands allowed me to go to Spain and work as a teacher and get where I am," Groom said. "I realize my path isn't really conventional, but this is where I've ended up."