Julia Beccia
'18 B.S. Nursing
By Diane Tran
English major
Communication & Public Relations intern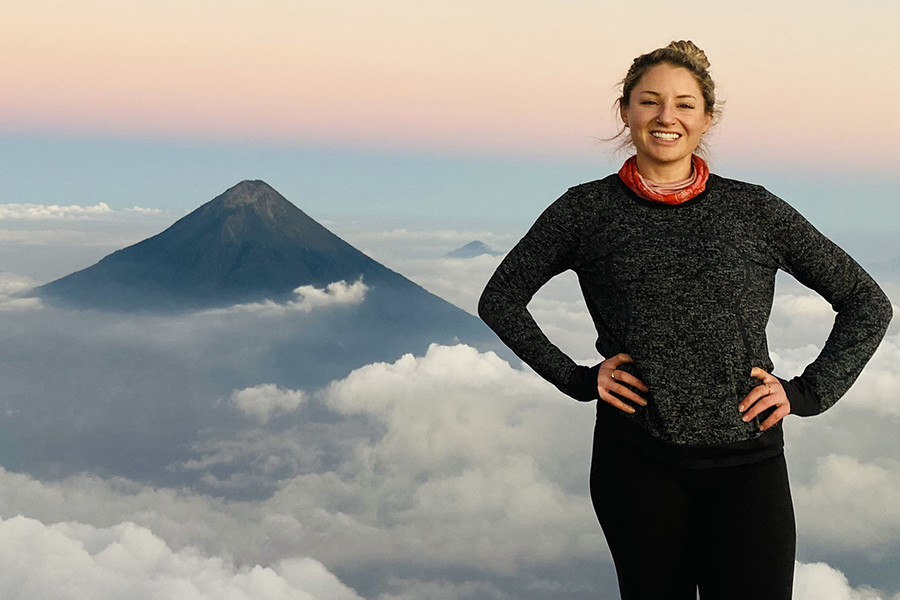 After earning a bachelor's degree in global and international studies from University of California, Santa Barbara, Julia Beccia wasn't sure where she wanted her career to go. Taking a community college anatomy class made her realize how much she loved learning about the human body and its functions, so she decided to pursue nursing.
CSUCI's Nursing program caught the attention of the Santa Barbara resident because it was structured in a way that saved her a lot of time and money, which was important because she had to continue to work full time while going to school.
Beccia credits CSUCI's Nursing program for instilling quick critical thinking skills that prepared her and gave her a solid base when she first began working as a nurse. She specifically credits Nursing faculty members Aaron McColphin and Annie Rivas, who gave her immense support and went out of their way to provide her and her peers with meaningful clinical experiences that contributed to her success as a nurse.
She is now an emergency room travel nurse, taking short-term contracts at different hospitals that are short-staffed. It provides a great opportunity to meet new people, whether that be patients or colleagues, and to work in various emergency departments. While she may consider learning to work in intensive care units or operating rooms one day, she loves the pace in the ER.
"The busy workflow and the variety of patients ensure that there is never a dull moment," Beccia said. "There are certainly many challenging aspects of the job, but I can't imagine working in any other specialty."
In January 2023, Beccia received the Daisy Award for Extraordinary Nurses. The award is given to nurses who exemplify compassion and extraordinary patient care. The family of a patient she cared for while he was on life support at Lompoc Valley Medical Center nominated her for the award, saying she not only provided attentive care to him but also answered their many questions and provided them with emotional support.
"We can never thank her enough," the family wrote.
The family came to the hospital to present the award, showing the gratitude that they have for her and her work.
"That was a very special experience that I will never forget," Beccia said.