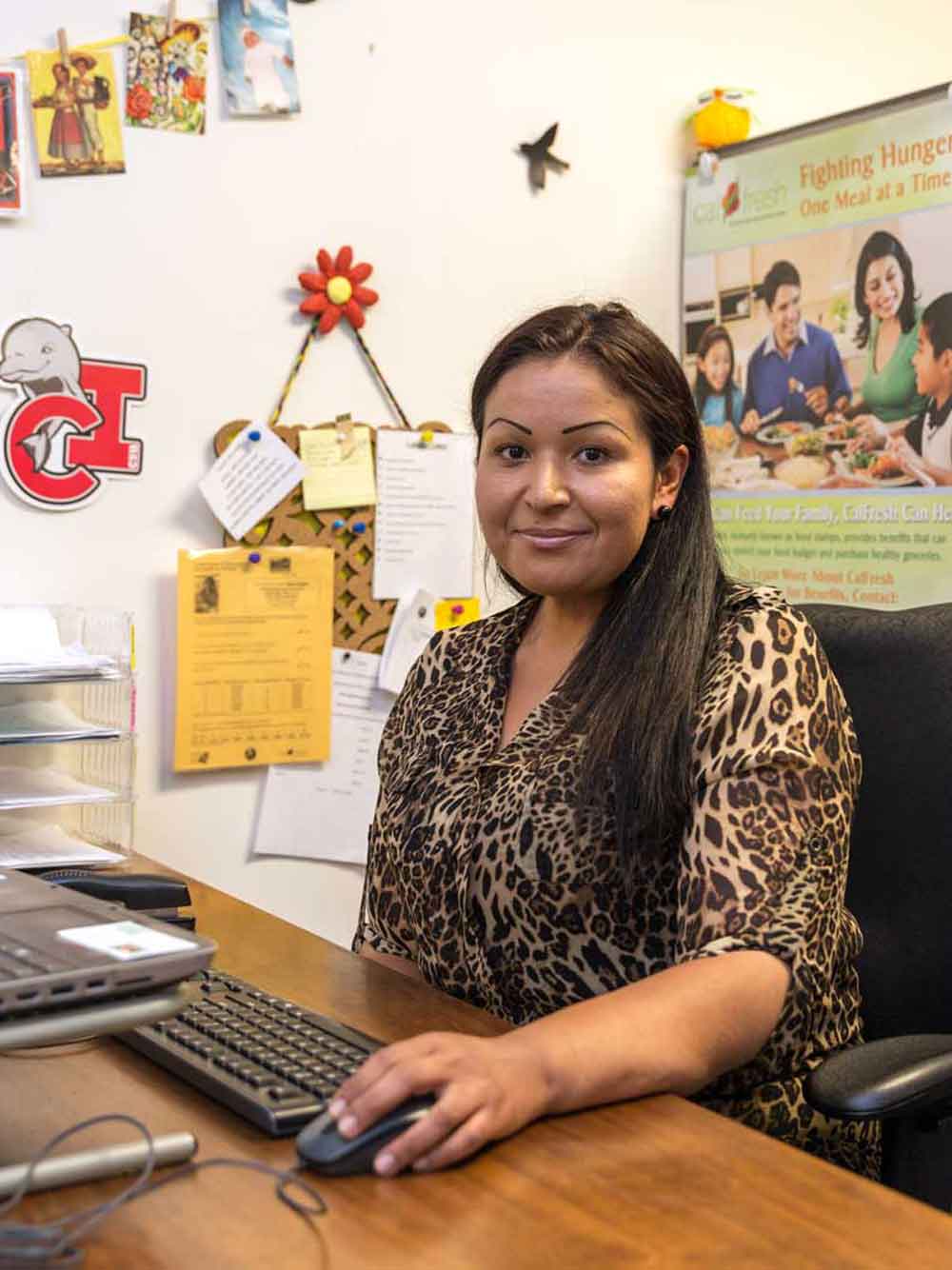 Ana Castro
Ana Castro (2013 B.A. Chicana/o Studies and Sociology) had a very personal reason for studying Chicana/o Studies at CI. A first-generation college student and daughter of a bracero who worked California's agricultural fields, Castro was motivated to take advantage of the educational opportunities her parents never had. She ended up using her education to help others seek opportunity.
"I learned a lot about my history and Chicana/o culture, struggles and triumphs, but the service-learning component was the most invaluable aspect of my coursework in both Chicana/o Studies and Sociology," she said. "It prepared me with an empathetic awareness of community needs and resources as well as the cultural sensitivity to work with diverse populations."
She employs those skills daily as a CalFresh Outreach Assistant for FOOD Share, where she seeks out low-income individuals and families who have limited access to food and helps them find food pantries and assistance programs.
"Unfortunately, the people who work endlessly to assure that others have plentiful meals are often the ones who are in need of food assistance," she said. "My Chicana/o Studies courses guided my familiarity with the community and my approach in dealing with a large portion of my clients. Through my work at CI, I gained a strong understanding of the various barriers faced by immigrants living in poverty."
Castro, a single mother, earned dual degrees in Chicana/o Studies and Sociology in 2013, along with program and University honors. While at CI, she won an Agricultural Industry Scholarship and a prestigious paid internship through the Hank Lacayo Institute, and also engaged in numerous service-learning projects throughout the community. She contributed to an eye-opening research report on food security in Oxnard; studied the impact of a volunteer group assisting the elderly and home-bound; mentored students in Big Brothers Big Sisters of Ventura County; and helped create an exhibition highlighting the history and legacy of bracero farmworkers in Ventura County.
Castro looks forward to obtaining her master's degree in social sciences or social service provision and continuing to build a career and life dedicated to her community.
"I would tell current and prospective students to take full advantage of the educational service-learning component available at CI," she said. "It was one of the best decisions I ever made."