Efrain Cazares
'05 B.A. Psychology

By Karin Grennan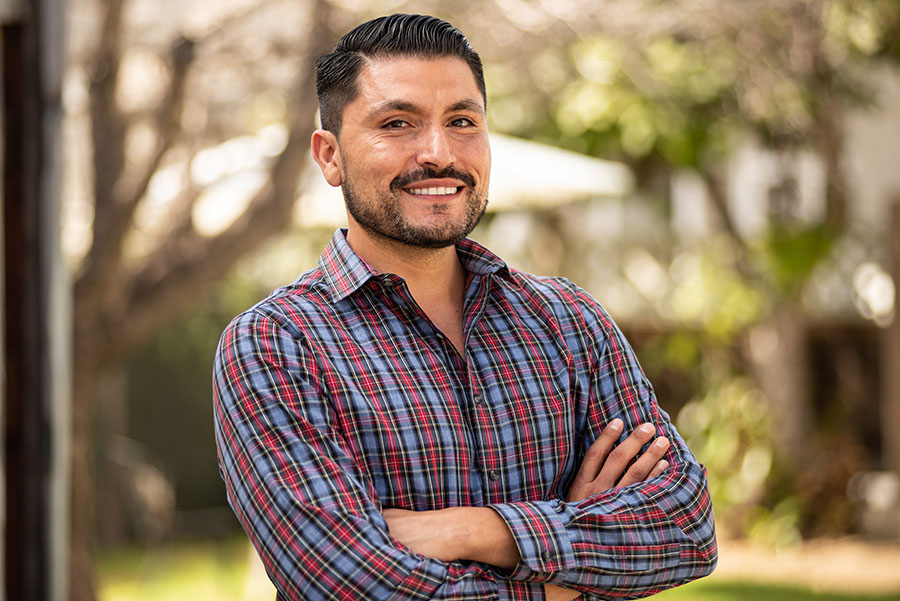 Efrain Cazares' mom, a single parent who raised four children while holding down a strenuous job at Foster Farms in Turlock, inspired him to work hard.
"I remember her having to get up at 2 in the morning to be at work by 3. Then she would get off around 2 to go pick us up from school at 3 p.m.," Cazares said. "I think that's where I get all my drive from. I always saw her working and always trying to make our family better."
As the oldest of his siblings and the first in his extended family to attend college, he had to navigate higher education on his own. After earning his associate degree from Merced College, he transferred to CSUCI. The passionate, caring and encouraging Psychology faculty, particularly Virgil H. Adams III, helped him earn his bachelor's degree.
"They were just different than what I had experienced in the past when it came to teachers," Cazares said. "It was really hard for me to pick up things on my own being Hispanic and English being a second language. I struggled at times. Sometimes I didn't have the help I needed. At Channel Islands, you always had the help."
Financial aid paid for Cazares' tuition and books, and he covered other expenses by working a full-time graveyard shift as a Walgreens manager while taking a full load of classes.
"I came out debt-free, so I didn't need to pay back any loans. That was the best thing ever," Cazares said.
He had planned to become a school counselor, but a friend convinced him to try selling insurance after graduation. He uses what he learned from his Psychology classes and experiences at CSUCI to relate to people.
"At times, I feel like a therapist when it comes to this business," Cazares said. "I take pride in helping customers in some of the most stressful times of their lives."
In 2018, he opened his own State Farm office, choosing an Oxnard location so he could serve the city's large Spanish-speaking population with his bilingual skills. He also does what he can to help the entire Latino community — sponsoring scout troops and youth sports, participating in food drives, and helping people connect with services.
"I want to pay it forward and try to be a positive force and help provide those resources to those young people who may need it."