By Stephanie Villafuerte,
English major, Communication minor
Communication & Marketing Intern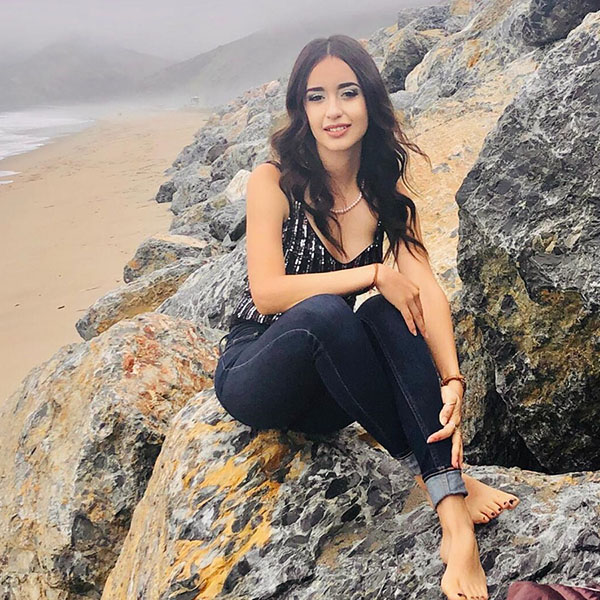 Irisela Contreras had a humble upbringing in her rural hometown of La Barranca in Michoacán, Mexico. Her father occasionally visited after spending most of his time as a farmworker in the United States. Her grandfather woke up every morning to hike the mountains where he harvested crops that paid for the family's basic needs. She was surrounded by diligence—even her neighbors began cooking tortillas at sunrise in preparation for the day ahead.
"Growing up in this town was the most precious gift," Contreras reflected. "Here, I learned the value of hard work, discipline and perseverance."
At the age of seven, she began putting in her share. The first-generation student would stand outside the church on Sundays and wander the streets for hours, selling ice cream and beauty products to anyone interested. It was a difficult choice, but one she had been more than willing to make.
"At the time, I didn't realize I was sacrificing my childhood, taking responsibilities that a child shouldn't be worrying about," Contreras said. "However, seeing the struggles of my family, I felt the pressure to strive."
At 14, she moved to the United States where she faced another trial: assimilation. Contreras knew it wasn't going to be an easy feat. Her family of seven had to learn a new language and culture, while also living in a two-bedroom apartment and finding employment. The situation didn't get any better when she started school.
"I began to struggle with the language barrier, an unknown educational system, discrimination, bullying, and being pointed out as an outsider," Contreras said. "I often thought about giving up, but my family encouraged me to persevere."
She settled into her new life as best as she could. In high school, she turned to the Migrant Education Program, which inspired her to continue into higher education after meeting others in a similar situation.
When it came time to apply for college, Contreras chose CSUCI because of how close it was to her Santa Paula home and the low costs that would reduce her parents' financial burden.   
"Additionally, CSUCI was a very welcoming university as a Hispanic serving institution with a small campus that was very accessible for first generation students," Contreras said. "I also heard the classes were small, allowing students to establish closer bonds to professors, which further motivated me to attend."
In her last semester, Contreras enrolled in a service-learning course titled Internship In Sociology, overseen by Sociology Lecturer Sunghee Nam. It was here that she began working with the Mixteco Indigena Community Organizing Project (MICOP). The non-profit organization focuses on serving the Mexican migrant indigenous population throughout the Central Coast of California.
And it was an instant connection for Contreras.
"MICOP allowed me to find my passion and purpose in life, which is to serve migrant indigenous communities and advocate and create culturally and linguistically appropriate services," she explained.
Contreras graduated in Fall 2016 with a major in Sociology and double minor in Chicano/a Studies and Spanish.
Today, she continues to work with MICOP as an Evaluation Coordinator for the Living with Love Project. Her job is to ensure the project is following through with its mission of providing mental health services to Mexican communities.
Contreras also serves as Interim Project Manager in the Early Intervention Mental Health & Domestic Violence Program, a role which connects her with families in need of resources such as family law, domestic violence, mental health, and basic needs.
The alumna has plans to eventually obtain a master's degree and become a licensed family and marriage therapist. She also continues to strive for passion-driven work in non-profit organizations.
Contreras has advice for students and new grads that she herself has followed:
"Trust yourself. There's nothing more important than being self-confident about your potential. However, don't forget to be humble and open to learning. Also, hold tight to your cultural roots, values, and principles and let them guide your professional career."