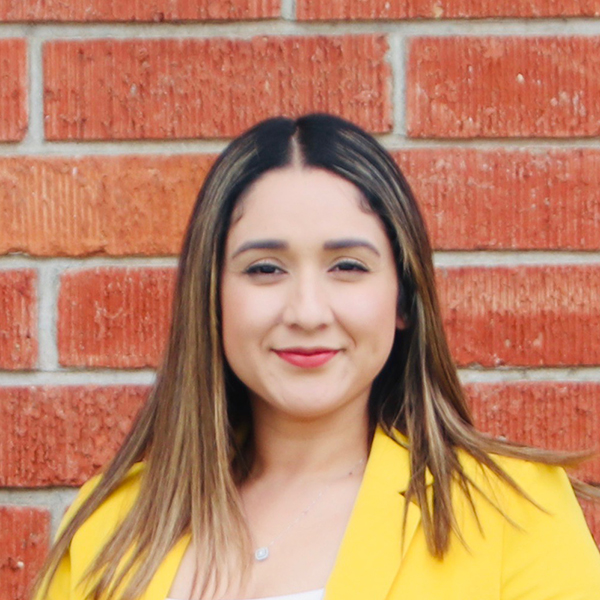 Brenda Bravo
by Pamela Dean
Brenda Bravo's fierce determination to succeed helped her overcome the many obstacles she faced during her journey to higher education and a successful career as a high school principal.
Born in Mexico, the fifth of six daughters, Bravo's family came to the U.S. when she was three, eventually settling in Oxnard. Neither one of her parents graduated from high school, or even elementary school. In spite of the challenges of being a teen mom, she earned a 4.0 GPA in high school, graduated with honors and went on to become the first in her family to attend a four-year university.
Bravo's path through CSU Channel Islands (CSUCI) was not easy either. Her second daughter was born while she was a freshman. But having two small children to care for did not stop her from double majoring in Spanish and Liberal Studies with an emphasis in Bilingual Education. In 2010 she graduated magna cum laude with honors in Spanish, a multi-subject teaching credential and a BCLAD (bilingual) authorization as well.
"Attending CSUCI was one of the best decisions I ever made because it's where I met my mentors, Dr. Kaia Tollefson, Dr. Kathleen Contreras, and Dr. Charles Weis and others who have been my inspiration and motivation to keep moving forward," Bravo explains.
In fact, Bravo credits Education Professor Tollefson with inspiring her to pursue a graduate degree and move from teacher to administrator.
"Growing up I did not see myself reflected in the leaders at my school, so becoming an administrator was never in my plans," Bravo says.
While working as a fourth grade teacher at Oxnard's Tierra Vista Elementary, she was invited to attend CSUCI's Critical Friends Group summer institute led by Professor Tollefson. It was there she realized she could aspire to do more.
"I learned about the education gap, equity issues and the need for more Latina leaders in education," Bravo explained. "We discussed the need for a mentorship program to support young teachers and match them with educational leaders in the county. This is where the Lacayo Vista Leadership Academy was born. I was part of the first cohort of mentees. Kaia was the first to believe I could do more."
After this class, she decided to pursue a graduate degree. However, another potential roadblock threw itself into her path. Just one week before being accepted into CSUCI's Educational Leadership master's program, Bravo discovered she was expecting her third daughter.
With the full support of the program's faculty, she was able to begin and complete the program on time, graduating in 2018 with an M.A. in Educational Leadership. She is now the proud principal of Rio Plaza Elementary in Oxnard.
Her advice to teachers looking to move up the education ladder: "Don't let your fear of failure keep you from furthering your career. When I applied (to grad school) I was terrified I would not be accepted. When I was accepted, I feared I would not be able to do it. When I got my degree, I was afraid to apply, but I did it anyway because I knew it was not about me and my fears, it was about the students I have the honor of serving."