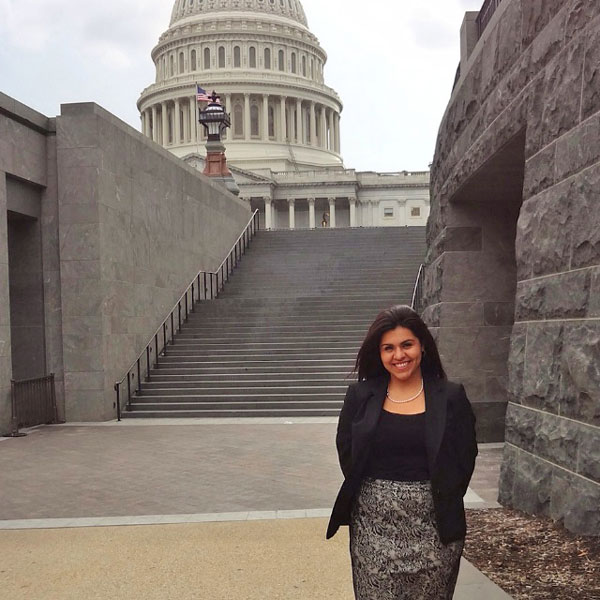 Cristina Miranda
Cristina Miranda (2011 B.A. Sociology) defied the odds by even graduating from high school.
A foster child who entered the system at 14 and bounced from school to school in low-level classes, Miranda said she "barely graduated" and had no intention of going on to college.
That all changed after a boss disparaged her on the job. Miranda realized "if I didn't get an education, it was going to be that way everywhere I went."
Miranda earned a bachelor's degree in sociology from CI in 2011, all while working 40 hours a week as a shelter youth advocate at Casa Pacifica, serving as President of a foster advocacy group called California Youth Connection, and raising her daughter as a single mother.
"At CI, I found a home, a family, and a place to thrive," she said. "CI provided me with a quality education that prepared me for real-life workplace situations. Every class taught me to think critically and outside the box. In addition, I was deeply impacted by the human culture of the professors. They were helpful and understanding. Their desire to see their students succeed is genuine, which I think is hard to find in many schools."
Now a working toward a master's degree in public policy at Pepperdine University, Miranda continues her work as a youth policy advocate for Casa Pacifica, the shelter where she spent a year as a foster child. She hopes to go on to law school and continue working with political leaders to reform and improve the foster care system.
"I want to make the foster care system a better place for the youth who didn't ask to be there and ensure that they have opportunities to pursue their own educations," she said.