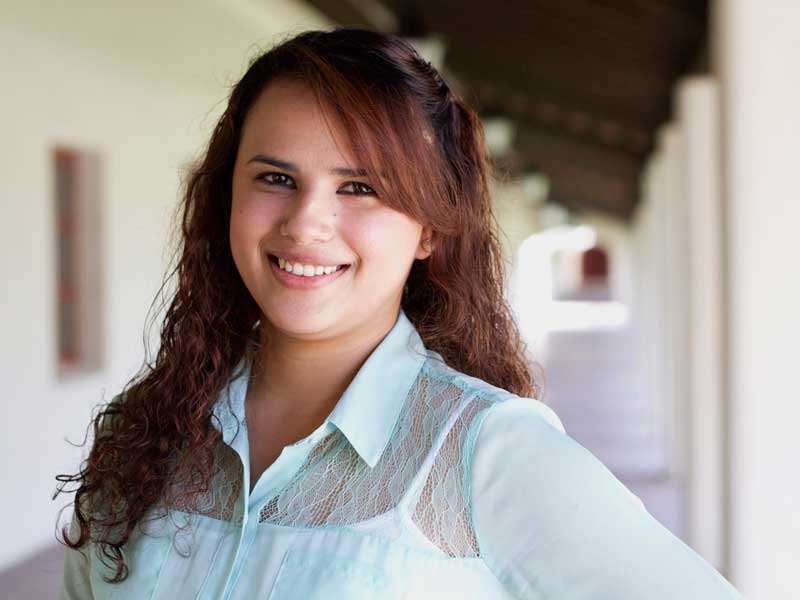 Martha Torres Méndez
Martha Torres Méndez (2013 B.A. Spanish) is pursuing her Ph.D. in Latin American Literature at UC Irvine, where she is the recipient of a prestigious Regent's Scholarship. She hopes to teach one day as a professor in the CSU system and serve as a mentor for first-generation college students like herself.
Torres-Méndez came to the U.S. at the age of 13 with her parents and eight brothers and sisters, speaking very little English. After becoming the first in her family to graduate from high school, she was accepted into CI, where she juggled full-time studies, a 3.6 GPA, work as a Spanish tutor, studying for GREs, and applying for scholarships and graduate schools, while also managing roles as a wife and new mother. At CI, she not only received a strong academic foundation for graduate study, but also broadened her cultural horizons by visiting Cuba for a unique travel-related course.
"I owe so much to the professors – particularly Professor Stephen Clark, my mentor and friend – who gave me the encouragement that I could do this and changed my life," she said. "I want to be a professor so I can provide that same type of guidance and impact to other first-generation students."