by Kim Lamb Gregory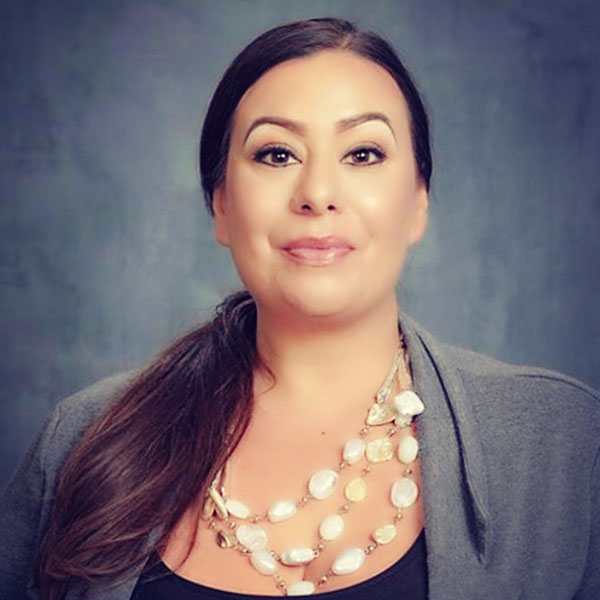 When her best friend was hit by a train, Gabrielle (Gabby) Vignone wrote about it. When she had her daughter at 15, she wrote about it. When she fell in love with a man and they raised four children before he went to prison, she wrote about it.
Never did the Class of 2016 CSUCI alumna believe her writing was much more than a way to manage her feelings—until she met Professor of English (now Emeritus) Joan Peters, Ph.D.
"She saw something in me," said Vignone, 39. "When I was writing short stories in her class, Joan was a real inspiration. She would ask 'What comes next?' or 'What happened in between?' Joan wanted me to link all my short stories together and that's how it became a book. She has been my biggest supporter ever since, and the editor of my book."
A chapter from Vignone's book, "Mi Chaos: A Chola Love Story," was published in the Santa Barbara (SB) Independent recently—a chapter called "How I Met Mick."
"The cops slowed down probably because they had seen two cars parked on the street. They used that big old spotlight they have on top of their cars and flashed the park a few times.
We all stayed still as stone. The light moved over our faces, but the castle walls blocked us from view. The cops left, I whispered, 'They're gone, we should go before they come back…'"
Vignone wrote about how much she and William "Mick" Caceres talked that night as they moved from the park to the beach…and how she knew right then how he would become part of her life.
"I told my mom, 'That's going to be the man I marry'." We never did, marry, but that's another story, a longer one."
SB Independent readers left rave reviews in the comments section.
"Where can we read the entire memoir?"
"Really good. Next chapter, please."
"Is the memoir available for purchase?" (Not yet, but keep checking her website.)
Peters was thrilled that readers also recognized Vignone's talent, just as she had when Vignone took Peters' creative non-fiction class.
"In the first weeks of class, she wrote a knock-out story about her small son's first grand mal seizure describing not only him, but the story of her life as a single mother," Peters said. "Gabby wrote with an energy so fierce that when a computer wasn't available, she'd write on her phone. And did this with a full-time job and three children to raise on her own!"
In her memoir, Vignone is raw and honest about being raised by a single mother after her heroin-addicted father died when she was 15.
How she had her first child at 15, a second child at 20, and the third by 21.
The chapter in the Independent is about Vignone's teen years hanging out with her best friend Victoria Vaccarello in a Santa Barbara of 20 years ago—long before Vaccarello was killed by a train in April of 2020.
But above all, it's about the Los Angeles boy she met that night in 2001.
Before a grand theft auto conviction landed him in prison, where he would die in 2019, the couple raised four children: a child he fathered at 14 named Jazmine, now 24:  Salina, now 23; Makayla, now 19; and William "Gino" III, now 17.
Vignone has since found new love, and given birth to a daughter on Valentines Day, 2022. Besides writing, she found a career passion as executive director of House Farm Workers!, a non-profit organization dedicated to finding safe and affordable housing for farm workers.
On Vignone's website, www.gabriellevignone.com, Peters writes:
"We've seen Gabby grow from a wild-child gang girl to a mother steering her children through a gauntlet of illness, depression and teen pregnancy. As a reflective adult and an immensely talented writer, she offers an immersion into a world that has never been written about by someone who lived it."