Katie Nolan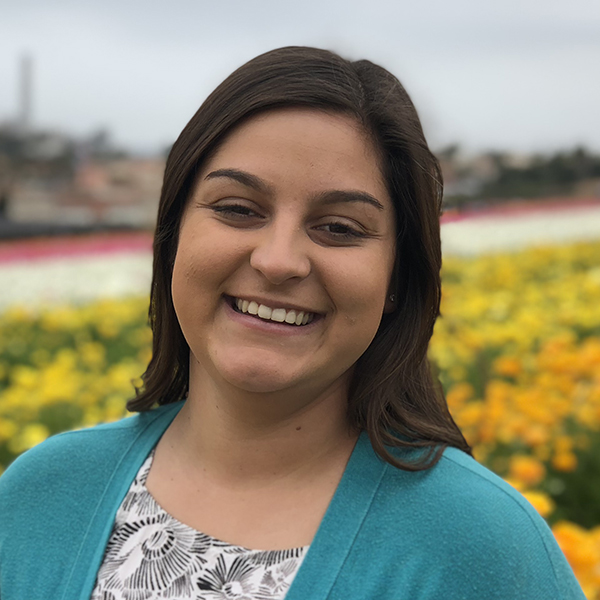 by Pamela Dean
Katie Nolan ('15 B.S. Liberal Studies, Minor Communication) channeled her love for soccer and left a lasting legacy at CSU Channel Islands (CSUCI)
While a freshman in 2011 she became the founding president of the Channel Islands Women's Soccer Club.
"I heard people would meet on Potrero Field and play soccer, so I decided to join," Nolan explains. "After a while, I decided to start an organized soccer club. I worked with Campus Recreation Center staff as well as Student Government. I got a coach, scheduled games with other schools, and grew the club. To this day I follow the team on Instagram and could not be prouder of what the organization has become."
Nolan chose to attend CSUCI because of the University's small size and close proximity to her home town of La Verne, California.
"It was an hour and a half from home – close enough to visit when I got homesick but far enough away to gain independence. I knew coming from a smaller high school I wanted a smaller college where I could get the individualized attention I needed and where I wouldn't be looked at as just a number and that is exactly what I got at Channel Islands."
As a Liberal Studies major, Nolan initially dreamed of becoming an elementary school teacher. But her experiences at CSUCI opened her eyes to other possibilities.
"When I began working at the Career Center I realized I was destined for the business world. I added a Communication minor and kept moving forward knowing having a degree and a strong work ethic would set me apart from other candidates regardless of what the degree was in."
Her career in business was launched when she spent the summer between her junior and senior year interning at Kellogg's. After graduation the company offered her a full-time sales position.
After spending several years moving up with the famous cereal maker, Nolan transferred to Coca-Cola as a merchandising supervisor, overseeing the day-to-day operations of an entire district. Today she has transitioned into the insurance world, landing in Geico's management development program and says she could not be happier.
"My advice to undergrads is to be as involved as possible in order to find your passion. If you become involved in things that interest you on campus, you will grow into an unstoppable force and amazing leader.
"There were times during my four years at Channel Islands that I was unsure of what my next step was going to be or how my career was going to turn out," Nolan adds. "I am so grateful the faculty and staff recognized that, as a first generation college student, I had the drive and work ethic to do well but needed to be guided in the right direction and challenged to be the most successful version of myself."