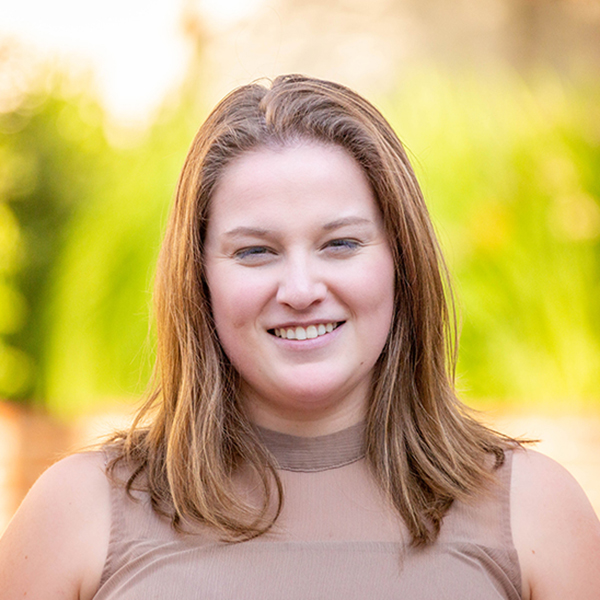 Becca Parr
by Pamela Dean
Right out of college, CSUCI alumna Becca Parr landed a jackpot of a job at one of the most exciting, forward thinking companies around. Headquartered in Ventura, The Trade Desk is a cutting-edge, global technology firm that sells a software platform used to manage digital advertising campaigns.
Parr, '18 B.A. Economics with Minors in Business Operations and Mathematics, was originally hired as a data capture analyst and within a little over a year was promoted to data support manager.
"I manage a group of four to five individuals in Ventura and am a technical manager for our team members in Hong Kong," Parr says. "I help strategize team and individual growth opportunities within the company and on a personal level. My role lets me be 'hands on' – working on client cases and projects so I can continue to understand the work my direct reports handle."
A Camarillo native, she decided to attend CSUCI after an encounter with Martin V. Smith School of Business & Economics department chair Jared Barton, Ph.D.  "We talked about my options for college and he sold me not only on attending the University but to also study economics. The passion CSUCI's faculty members have for the school and their profession showcased the school's culture and the learning opportunities available there," Parr says.
The advice she gives future graduates embarking on a job search in the tech industry is not to give up even if the first answer is "no."
"No doesn't always mean no forever but just for right now. I was not chosen for my position when I first interviewed. When the right time came for the company, I was offered the job a few months after interviewing."
She also advises new grads to keep an open mind. "If you don't get the job offer for your 'perfect' career, look elsewhere at different positions. It is very rare that you land your dream job right out of college."
Parr stays engaged with CSUCI by keeping in touch with her former professors and attending The Trade Desk-sponsored events held on campus.
"I value the relationship between local businesses and the University and I like to keep communication going with the professors I learned so much from," she says.